Lifestyle from options
SINGAPORE (May 7): In 2009, Apple promoted its newly launched App Store with the apt slogan of "There's an app for that", promising that it has an app for just about anything that someone wanted to do.

SINGAPORE (May 7): Genting Singapore has reported a 26% y-o-y decline in net profit after tax to S$34.5 million for the 1QFY2021 ended March. The decline in net profit follows lower revenue, which fell 32% y-o-y to S$277.9...

The Malaysia Open, scheduled for May 25-30, has been postponed due to a rise in Covid-19 cases in the Southeast Asian country, organisers said on Friday. Malaysia on Wednesday imposed movement restrictions in the capital Kuala...

BENGALURU (May 6): Indian badminton players' hopes of qualifying for the Tokyo Olympics hang in balance, with the country's sports ministry seeking exemption from the travel ban to compete in a qualifier in Malaysia. In the wake...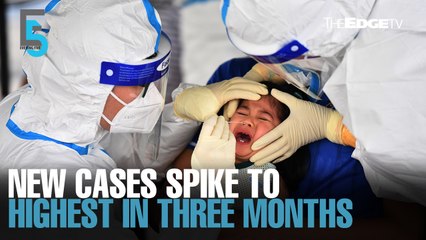 07 May | 08:55pm
EVENING 5: New daily Covid-19 cases jump to 4,498
In today's edition of Evening 5 — Malaysia's new Covid-19 cases jump to 4,498, the highest daily figure in three months. Meanwhile, Supermax shelves its plan for dual...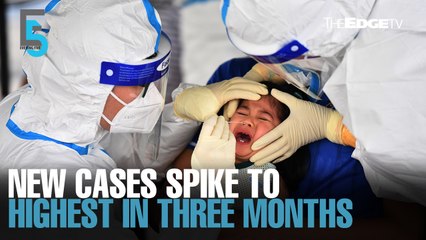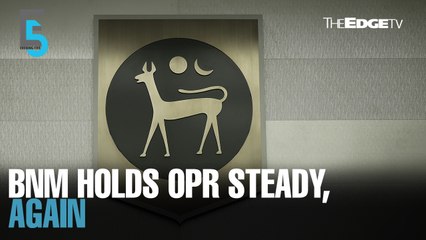 06 May | 08:47pm
EVENING 5: BNM continues to keep OPR at 1.75%
In today's edition of Evening 5, Bank Negara has held fast to its current stance and kept OPR at 1.75%. Meanwhile, SERC says that MCO 3.0 will continue to have "...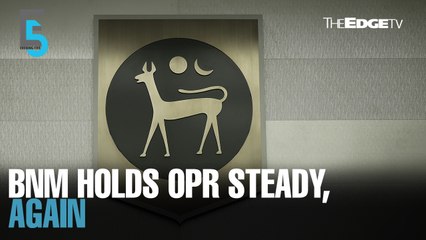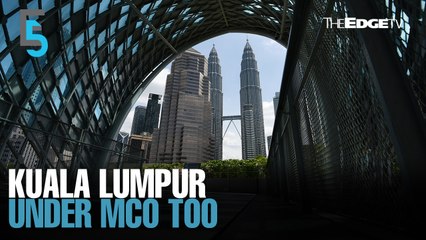 05 May | 08:53pm
EVENING 5: KL under MCO from May 7 to 20
In today's edition of Evening 5, Kuala Lumpur along with several other districts will be placed under MCO starting May 7. Meanwhile, Supermax Corp reported a fairly...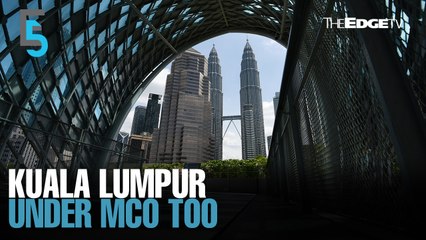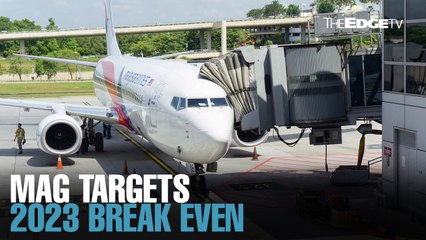 04 May | 09:54pm
NEWS: Malaysia Airlines' parent aims 2023 break even
Malaysia Aviation Group, parent of Malaysia Airlines, is aiming to break even by 2023 through the implementation of its Long Term Business Business Plan 2.0.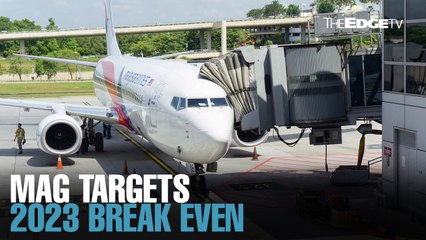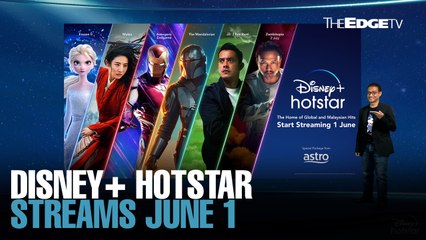 04 May | 09:49pm
NEWS: Disney+ Hotstar lands in Malaysia June 1
The Disney+ Hotstar streaming service will be available in Malaysia come June 1, a collaboration between Astro Malaysia Holdings and the Walt Disney Co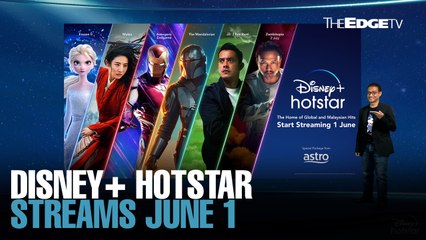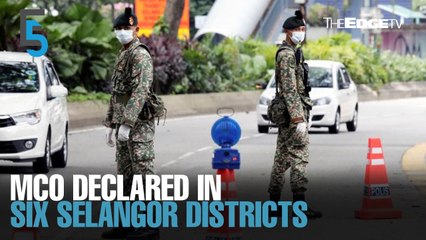 04 May | 09:03pm
EVENING 5: MCO declared in six Selangor districts
In today's edition of Evening 5 — Government announces MCO in six Selangor districts as well as Raya SOPs; Hartalega's 4Q net profit jumps to RM1.12b; and the KL High...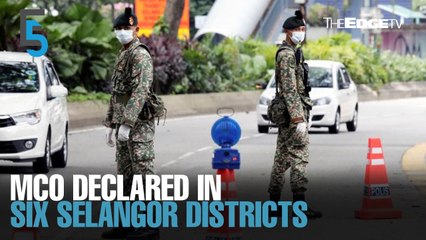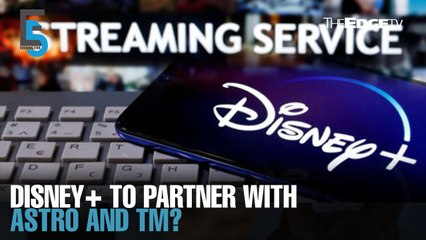 03 May | 09:24pm
EVENING 5: Astro, TM to announce deals with Disney+?
In today's edition of Evening 5 — Market talk is rife that Disney+ is coming to Malaysia very soon and will announce tie-ups with Astro Malaysia and Telekom Malaysia...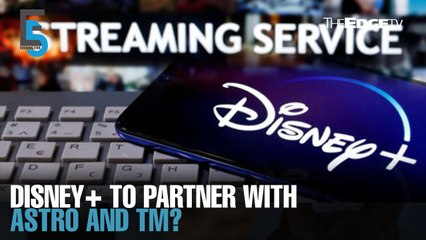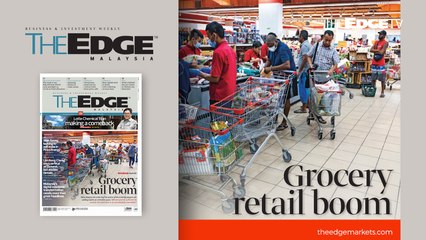 03 May | 04:05pm
EDGE WEEKLY: Grocery retail boom
In The Edge Malaysia this week — the Malaysian grocery retail scene has become vibrant of late. New players are entering the scene while existing players are adding...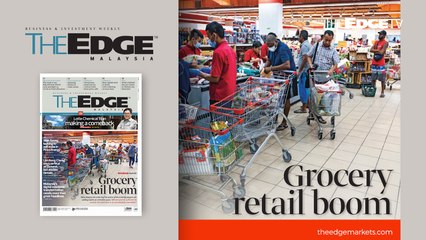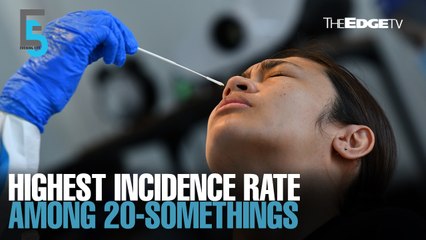 30 Apr | 08:28pm
EVENING 5: 20-somethings record highest Covid-19 incidence...
In today's edition of Evening 5 — 20-somethings are recording the country's highest incidence rate of Covid-19 cases; Top Glove says the US Customs and Border...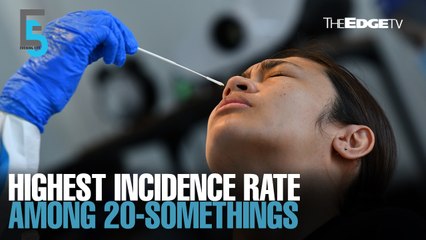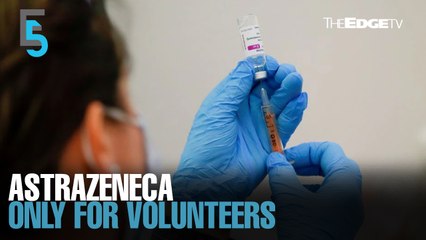 28 Apr | 08:35pm
EVENING 5: AstraZeneca only for volunteers
In today's edition of Evening 5 — Malaysia will only administer the AstraZeneca vaccine to those who want it; leadership changes at LTAT, Tabung Haji and possibly...