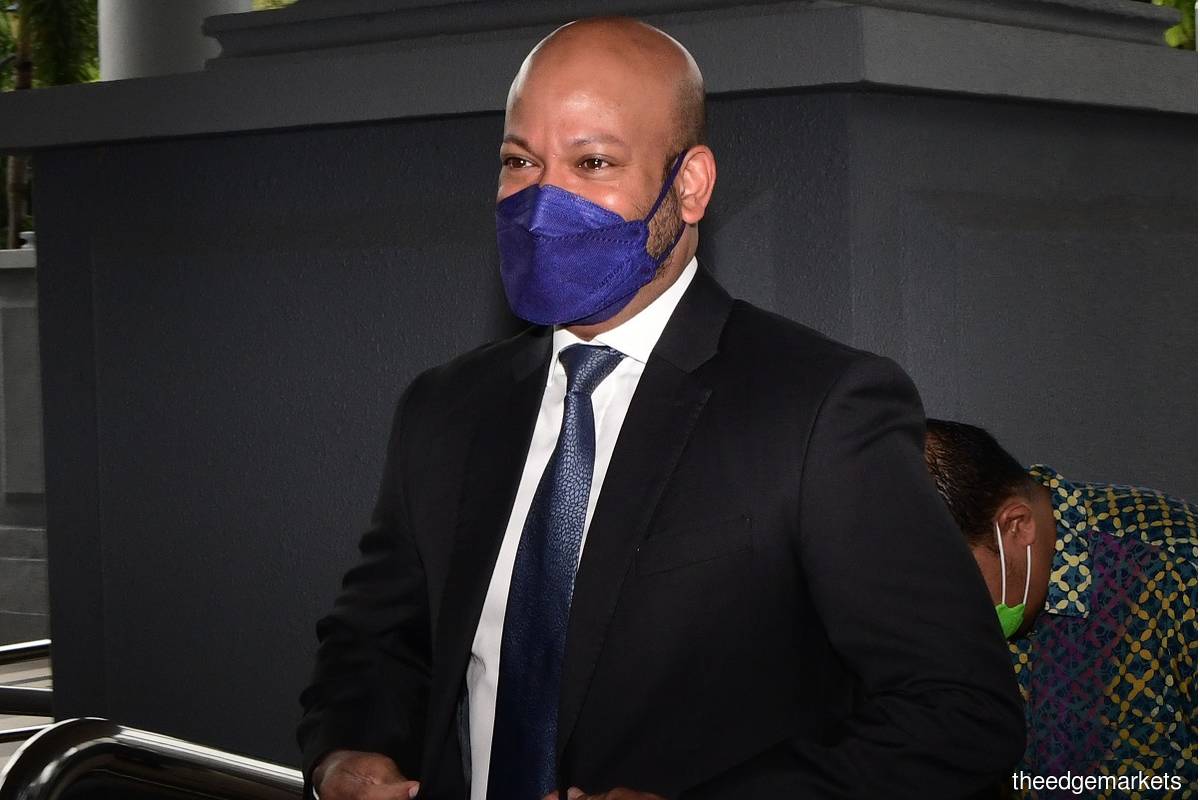 KUALA LUMPUR (Sept 22): 1Malaysia Development Bhd (1MDB)'s suit against former Treasury secretary general Tan Sri Dr Mohd Irwan Serigar and its former president Arul Kanda Kandasamy will get another judge.
This follows Judicial Commissioner Roz Mawar Rozain, who was previously a prosecutor with the Securities Commission Malaysia (SC), having decided to recuse herself, after the case had been called for case management on Thursday (Sept 22) afternoon.
It is learnt that Roz Mawar was concerned over possible conflicts as she was from the SC prosecution unit and could have been privy to investigations in relation to 1MDB and possibly has purview over audit matters.
Following Thursday's decision, the hearing of Mohd Irwan's striking out application scheduled on Oct 19 has been vacated and a new case management date has been fixed on Sept 27.
Roz Mawar was supposed to hear the case, taking over from judge Datuk Amarjeet Singh, who has now been transferred to the High Court appellate and special powers division.
1MDB was represented by Nagarajah Muttiah and Kong Xin Qing from Rosli Dahlan Saravana Partnership, while Lavinia Kumaraendran, T Mavinthra Jothy and Avinash Kamalanathan from Messrs Lavania & Balan Chambers are representing Mohd Irwan.
Sanjay Mohan, Adam Lee Leong Soon and Kooy Wei Nee from Messrs Sanjay Mohan appeared for Arul Kanda.
Lavinia, when contacted by theedgemarkets.com, confirmed the outcome.
1MDB filed the suit against Mohd Irwan and Arul Kanda for alleged breach of fiduciary duty, fraud, conspiracy, breach of trust, and dishonest assistance.
The statement of claim said Arul Kanda and Mohd Irwan are liable for fraudulent breach of duties and fraudulent breach of trust, resulting in the company paying a sum of US$1.83 billion to 1MDB PetroSaudi Ltd, which was converted into stakes in a company called Brazen Sky Ltd, and then converted into an investment in Bridge Global Fund.
1MDB also claims that the duo committed fraudulent breach of duties and breach of trust, which resulted in a payment of US$1.265 billion to the International Petroleum Investment Company on May 9, 2017, as part of a consent award, and US$3.5 billion being misappropriated from the company to Aabar BVI.
In total, 1MDB is claiming US$6.59 billion from the duo, as a result of the purported breach, and an additional RM2.9 million against Mohd Irwan for fraudulent breach of duties and trust resulting in an extension of the employment agreement.
Mohd Irwan has applied to strike out the suit against him on the ground it was premature as the investment of Brazen Sky and the payment of Aabar Investments PJS Ltd were not clearly unsustainable, as the court has yet to determine whether 1MDB suffered losses of US$1.83 billion and US$3.5 billion.
Read also:
Court sets Oct 19 to hear bid by Irwan Serigar, Arul Kanda to strike out 1MDB's US$6.59 bil claim