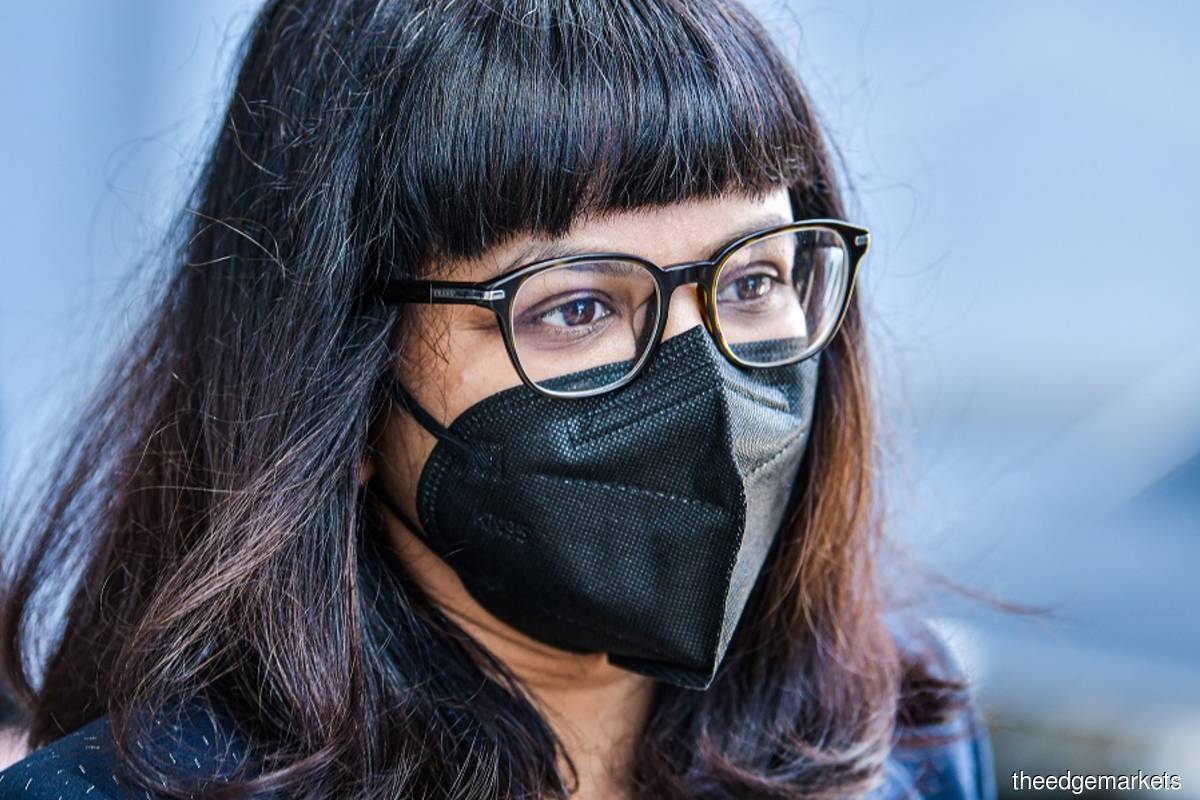 KUALA LUMPUR (Sept 27): A branch manager of AMMB Holdings Bhd (AmBank) told the High Court on Tuesday (Sept 27) that she was not sure if the RM2.83 billion settlement reached between the bank and the government over 1Malaysia Development Bhd (1MDB) included Datuk Seri Najib Razak's personal accounts.
R Uma Devi, who manages AmBank's Jalan Raja Chulan branch where his accounts were opened at, said this during cross-examination by Najib's counsel Wan Aizuddin Wan Mohammed during the 1MDB-Tanore trial here.
Wan Aizuddin asked if the banker was aware of the settlement, to which the prosecution's 37th witness replied that she had heard about it, but was not sure of its details.
Wan Aizuddin: This settlement is purely on 1MDB, not [concerning] Najib's personal accounts?
Uma Devi: I'm not sure.
Wan Aizuddin then said his client would not be in the dock if there was such a settlement. To this, Uma Devi said she was just a witness in the trial.
The settlement referred to was the one AmBank had, in 2021, agreed to pay the Malaysian government to resolve all outstanding claims and actions in relation to its involvement in the 1MDB corruption scandal.
The 1MDB settlement pushed the bank's one-off exceptional items to RM4.77 billion for the financial year ended March 31, 2021 (FY21) and dragged the bank's full-year earnings to the red, with a net loss of RM3.83 billion.
Previously, Uma Devi testified that the Pekan MP had five accounts with the bank between 2011- 2013.
In December 2019, Najib initiated a lawsuit against former AmBank customer relationship manager Joanna Yu Ging Ping, along with AmBank Islamic Bank Bhd and AMMB Holdings Bhd, for negligence and breach of duty in relation to the management of his banking accounts.
The High Court threw out the suit in Sept 2020, ruling it frivolous, vexatious and an abuse of the court process. The decision was upheld by the Court of Appeal in January this year, as it dismissed Najib's appeal.
Mandate holders only in special cases
Uma Devi also testified on Tuesday that mandate holders for accounts are only allowed in specific cases — such as an older person who cannot handle his or her own account — and is not the norm for individual accounts.
In a few correspondences with the bank, Najib had authorised then 1MDB chief investment officer Nik Faisal Ariff Kamil to manage his accounts at Ambank in 2011 and 2013.
Uma Devi previously told the court that Nik Faisal had been appointed as trustee or mandated personnel to handle the ex-prime minister's AmBank accounts ending with numbers 694, 481, 880, 898 and 906.
According to Uma Devi's testimony, based on a letter sent to the bank in March 2011, Nik Faisal was allowed "to make status inquiries, statement details including account balances, and validate cheques that exceed RM250,000".
In another letter sent to the bank in August 2013, Nik Faisal was authorised to give any written instructions for the accounts ending with numbers 880, 898 and 906. He was also allowed to give instructions related to Treasury Deposit or Money Market Placements.
The letter also instructed the bank to take it, as Najib himself was responsible for the transactions.
Najib, 69, is charged with four counts of abuse of power and 21 counts of money laundering involving RM2.28 billion of 1MDB funds in this trial.
The trial before High Court judge Datuk Collin Lawrence Sequerah continues on Wednesday (Sept 28).
The Edge is covering the trial live here.
Users of The Edge Markets app may tap here to access the live report.
Read also:
AmBank to pay RM2.83b settlement over group's involvement in 1MDB corruption scandal 
Najib's appeal of suit against Joanna Yu, AmIslamic and AMMB fixed for Dec 2 
Najib nominated Nik Faisal to manage his accounts, AmBank branch manager tells court