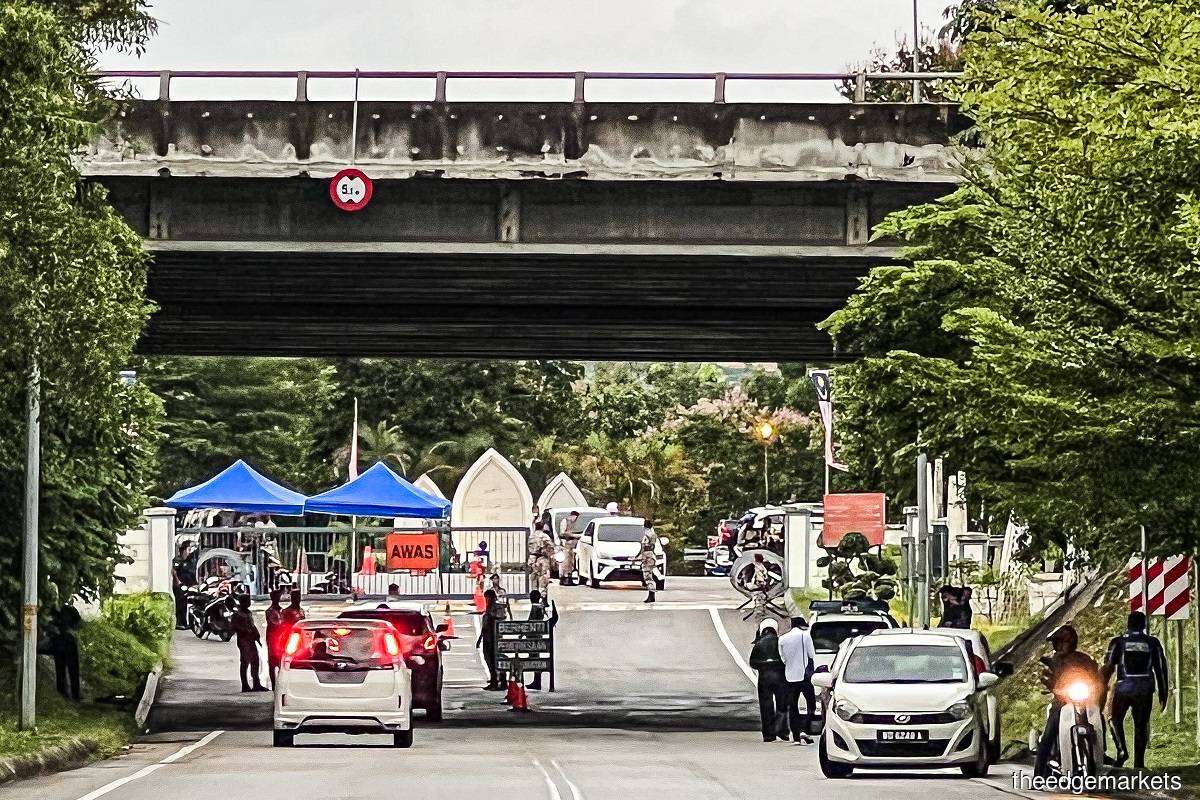 KUALA LUMPUR (Aug 24): The 1Malaysia Development Bhd (1MDB)-Tanore trial is expected to resume in the High Court on Thursday (Aug 25), and former prime minister Datuk Seri Najib Razak is expected to be brought out of the Kajang Prison to attend the trial.
Normally in criminal trials, the presence of the accused person is required during proceedings.
If this happens, an order to produce (OTP) would be issued by the court to the Prisons Department to secure his attendance.
Deputy public prosecutor (DPP) Mohd Mustafa P Kunyalam, when contacted by The Edge, confirmed that the trial is slated to proceed on Thursday before judge Datuk Collin Lawrence Sequerah. "Hence, an OTP would likely be requested," he said.
DPP Ahmad Akram Gharib expects the trial to resume with the cross-examination of former Ministry of Finance deputy secretary-general (policy) Datuk Siti Zauyah Mohd Desa and lawyer Mark Lim, from 1MDB's former legal firm Wong & Partners, to be done by the defence.
Najib's lawyer Wan Aizuddin Wan Mohammed from Messrs Shafee & Co, when contacted, likewise confirmed the case would be called up on Thursday.
Najib, 69, began his 12-year jail sentence on Tuesday, with a RM210 million fine, after a five-member Federal Court bench led by Chief Justice (CJ) Tun Tengku Maimun Tuan Mat maintained his conviction with regard to all seven charges in relation to former 1MDB subsidiary SRC International Sdn Bhd.
This is with regard to his abuse of power of the RM4 billion Retirement Fund Inc (KWAP) loans to SRC between August 2011 and March 2012, and three counts each of criminal breach of trust and money laundering of RM42 million of SRC funds between Dec 26, 2014 and Feb 10, 2015.
The apex court bench, in upholding the conviction, found that it was a straightforward case, and also ruled that the defence had failed to raise reasonable doubt as their defences were completely inconsistent and diametrically opposed to one another.
"Thus, we are unable to conclude that any of the findings of the High Court, as affirmed by the Court of Appeal, are perverse or plainly wrong so as to warrant appellate intervention. We agree that the defence is so inherently inconsistent and incredible that it does not raise a reasonable doubt on the prosecution's case," the CJ said.
Tengku Maimun, who read the judgement, also found that the sentence was not manifestly excessive.
Najib has now become the highest-ranked politician in the country to be imprisoned.
Initially, the 1MDB-Tanore trial was to proceed from Aug 15, but had to be vacated to accommodate Najib's final SRC appeal in the apex court.
Besides Thursday, the 1MDB-Tanore trial is also slated to continue on Aug 29 and 30, Sept 5 to 8, and other trial dates which are fixed until February 2023.
Najib is charged with four counts of abuse of power and 21 counts of money laundering of RM2.28 billion of 1MDB funds.
Besides this, the former premier is faced with three other cases, namely the ongoing 1MDB audit report tampering trial, where he is facing an abuse of power charge with the company's former president Arul Kanda Kandasamy.
The other two are with regard to the RM27 million SRC money laundering case and six counts of criminal breach of trust involving RM6.64 billion of government funds following payments made to the International Petroleum Investment Company (IPIC), where Najib is facing the trial along with former Treasury secretary-general Tan Sri Dr Mohd Irwan Serigar Abdullah.
The trials of the last two cases have yet to begin.