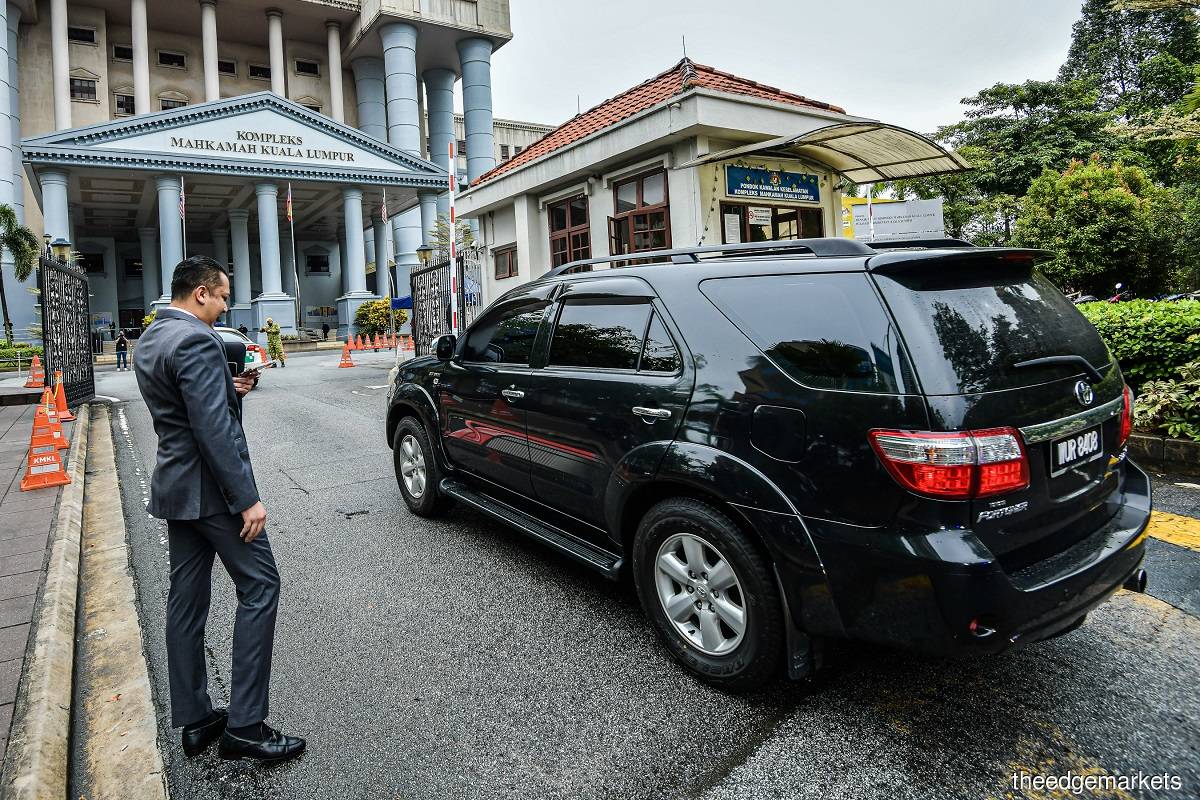 KUALA LUMPUR (Nov 17): The 1Malaysia Development Bhd-Tanore (1MDB-Tanore) trial has been vacated for the day as the prosecution does not have a new witness lined up.
Addressing the court, deputy public prosecutor (DPP) Ahmad Akram Gharib said that the prosecution tried to reach about five witnesses but they were not available to testify on Thursday (Nov 17).
"As promised yesterday (Wednesday, Nov 16), I tried to call the witnesses — the other witnesses the prosecution is supposed to call — however, none of them are available because of short notice.
"Two [witnesses are] overseas. Three or four can't make it because of short notice for various reasons," he said.
The DPP added that the prosecution did have The Edge Media Group chairman Tan Sri Tong Kooi Ong on standby to be cross-examined. Tong, the prosecution's 43rd witness, completed his examination-in-chief on Wednesday.
The court was told that lead defence counsel Tan Sri Muhammad Shafee Abdullah will be cross-examining Tong. Muhammad Shafee, however, was unwell from a dental procedure and had a medical certificate (MC) for three days.
Messrs Shafee & Co lawyer Rahmat Hazlan informed the court on Thursday that Muhammad Shafee's gums still hurt from the procedure and he is still on MC.
Rahmat said they will be prepared next Monday (Nov 21) for Tong's cross-examination as well as any other witnesses the prosecution has lined up.
The trial before High Court judge Datuk Collin Lawrence Sequerah is set to resume next Monday.
In this trial, former prime minister Datuk Seri Najib Razak, 69, is on trial on four counts of abuse of power and 21 counts of money laundering, involving RM2.28 billion of 1MDB funds.
Najib was present in court on Wednesday dressed in a dark blue suit, flanked by prison guards. Also present in the public gallery was his wife Datin Seri Rosmah Mansor.