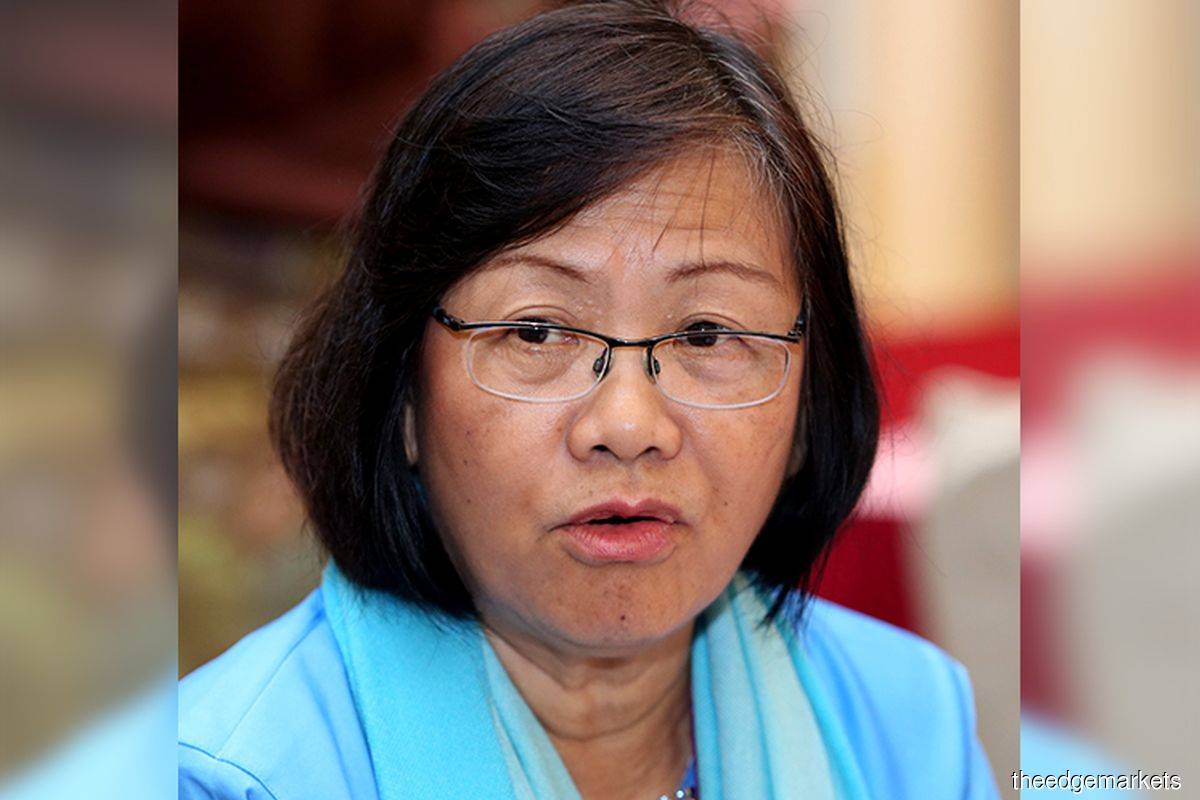 KUALA LUMPUR (Sept 15): The Attorney-General's Chambers (AGC) is appealing against a High Court decision to grant leave (permission) to PKR lawmaker Maria Chin Abdullah to initiate judicial review proceedings to challenge the shariah authorities' move to cite her for contempt.
In the notice of appeal sighted by theedgemarkets.com on Thursday (Sept 15), the AGC said it was not satisfied with judge Datuk Wan Ahmad Farid Wan Salleh's decision to grant leave on Aug 22. The notice was filed on Sept 9.
Senior federal counsel Ahmad Hanir Hambaly confirmed the matter with the media.
The judge, in granting leave, noted that Maria was not challenging the precepts of Islam, but instead only challenging the procedures of which she is faced with contempt.
"The contempt proceedings under [Section] 229 [of the] Shariah Court Civil Procedure (Federal Territories) Act 1998 cannot by any legal imagination be construed as within the ambit of the process of Islam.
"When the constitutional right of the citizen is at stake, and he or she comes to the court seeking relief, it no longer matters whether she is a Member of Parliament or a street hawker. The court cannot stand idly by," Wan Ahmad said.
He also granted Maria's request for a stay of the committal proceedings in the Shariah Court pending disposal of the judicial review application.
Maria, the MP for Petaling Jaya, named the minister in the Prime Minister's Department for religious affairs, the Federal Territory Shariah Judiciary Department and the Federal Territory Islamic Council as respondents in her application.
Among others, she is seeking to quash a Shariah Court order on Oct 14, 2019 that allowed businessman SM Faisal SM Nasimuddin to initiate contempt proceedings against her. She claimed that the order was made in bad faith.
Faisal initiated the contempt proceedings following Maria's comments in September 2019 with regard to the court's treatment of Faisal's ex-wife Emilia Hanafi, who had been sentenced to jail for unilaterally rescheduling visitation rights of their children.
On April 25, Maria was sentenced to seven days in jail by the Shariah High Court for contempt of court in insulting the Shariah Court's administration of justice over the same comments. However, the court allowed a stay of execution pending her appeal.
Wan Ahmad on Thursday also set Nov 2 to hear Faisal's application to intervene in Maria's judicial review application.
Faisal's counsel Datuk Akberdin Abdul Kader confirmed the matter when contacted. He clarified that the judge did not allow Faisal to intervene during the leave stage, but allowed his counsels to submit as amiscus curae (friend of the court).
Read also:
Maria Chin allowed to challenge contempt proceedings against her, court rules she is not challenging Islam
PJ MP Maria Chin sentenced to seven days in jail