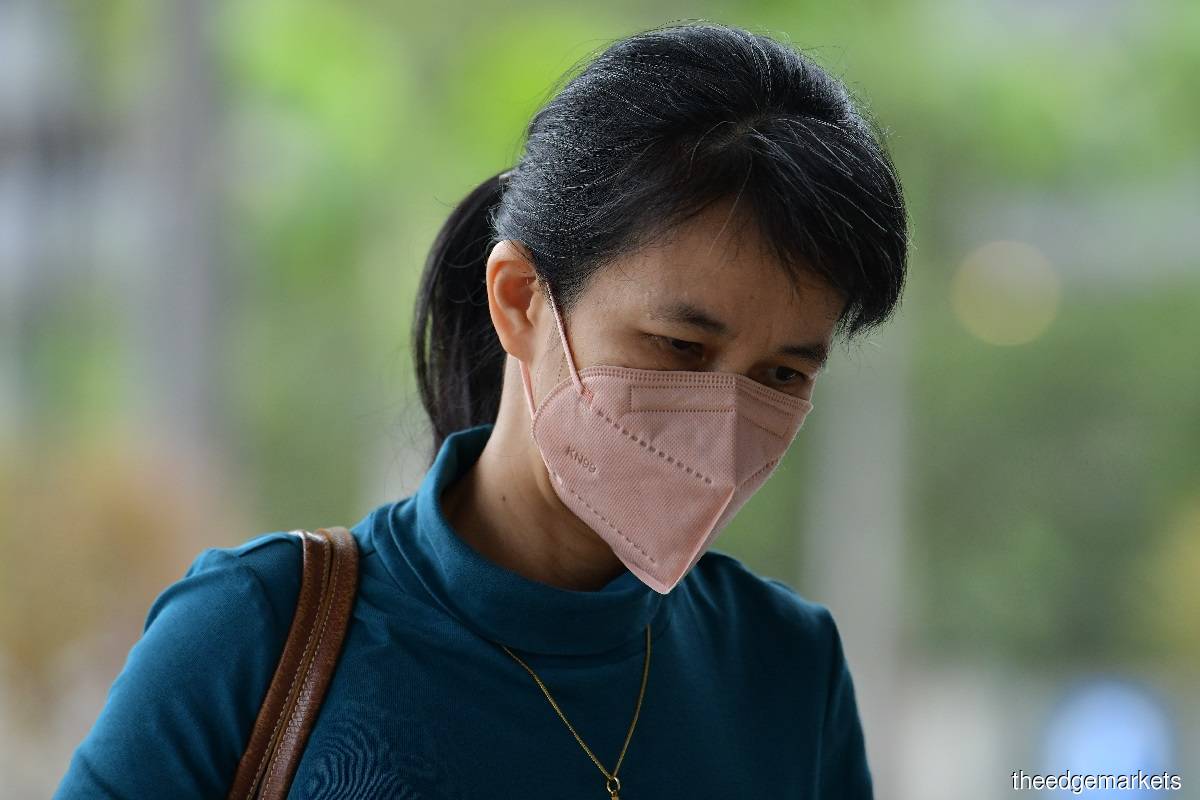 KUALA LUMPUR (Dec 13): AmBank had requested Datuk Seri Najib Razak to select a mandate holder for his private accounts as the bank had no access to the former prime minister to obtain confirmation for transactions made, the High Court heard on Tuesday (Dec 13).
Former AmBank relationship manager Joanna Yu said this when Najib's lawyer of the 1Malaysia Development Bhd-Tanore (1MDB-Tanore) trial, Tan Sri Muhammad Shafee Abdullah, asked her about the mandate.
Najib gave the mandate to Nik Faisal Ariff Kamil, who was the then chief investment officer of 1MDB.
Shafee: You were aware of the mandate because you were the relationship manager [so] you needed to know.
Yu: We actually requested for the mandate. Because when the accounts were opened, for me as relationship manager they were just accounts. It was only when there were cheques and funds coming in that we realised there was confirmation that needed to be made for cheques and everything. So we went to the branch and asked how [we would deal with the matter] because I couldn't call [Najib], and they said there was such a thing as mandate.
Shafee: [You are saying] that it was cumbersome and difficult to contact someone like the [then] PM?
Yu: Yes. We had no direct access to him.
Shafee: That was why the bank requested for the mandate?
Yu: Yes.
Shafee referred to a mandate letter issued in 2011 which named Nik Faisal as an authorised personnel for Najib's accounts ending with numbers "481" and "694".
He also referred to a second letter which was issued in 2013 that also named Nik Faisal as the authorised personnel for Najib's accounts ending with numbers "880", "898", and "906".
Yu previously testified that the mandate holder had certain limitations when dealing with the accounts.
In October, she testified that Nik Faisal could not make certain transactions as only Najib had the authority to sign off on them.
The mandate powers would only allow Nik Faisal to make direct transfers of funds between the three current accounts of Najib. Nik Faisal did not have the authority to make transactions to any third-party account, or any cash withdrawal.
"All instructions relating to third-party payments and transfers, and also all cheques drawn from the three current accounts, could only be authorised [via Najib's] signature," Yu said.
On Tuesday, Shafee asked her if the letters had specified that Nik Faisal could negotiate the exchange rates for the accounts.
Shafee: [Do] you agree with me these mandate letters did not give Nik Faisal or anyone else [the authority] to negotiate on the exchange rates?
Yu: It didn't mention specifically [in the letters].
Shafee then said that based on laws and etiquette, she was required to call Najib to get his approval for the exchange rates.
Yu responded by saying that the exchange rate negotiations were not explicitly stated in the letters.
She confirmed that even with these accounts, no one had the authority to negotiate the exchange rates.
Shafee then pointed out that about RM3 billion went through Najib's accounts, which came in US dollar and British pound.
Shafee implied that Yu had to be aware that it was wrong to not contact Najib to get his permission to convert the monies and agree on the exchange rates.
Yu said she and other AmBank officers would contact Nik Faisal about the exchange rates. Yu added she would contact fugitive financier Low Taek Jho, or Jho Low, if she could not reach Nik Faisal.
Shafee asked again whether Najib had been contacted by the bank directly.
"He was not contacted by the bank directly. I'm not sure if my seniors contacted [Najib]," Yu said.
The monies that flowed through Najib's accounts originated from 1MDB funds that were siphoned off by Jho Low.
Najib, 69, is on trial for four counts of abuse of power and 21 counts of money laundering involving RM2.28 billion of 1MDB funds.
In an earlier case, he was found guilty of abuse of power in relation to a RM4 billion loan given by Retirement Fund (Inc) (KWAP) to 1MDB's former subsidiary SRC International Sdn Bhd between August 2011 and March 2012.
The trial before High Court judge Datuk Collin Lawrence Sequerah continues on Wednesday (Dec 14) with Yu still on the witness stand.
Read also:
Former AmBank manager says Jho Low liked to name-drop
The Edge is covering the trial live here.
Users of The Edge Markets app may tap here to access the live report.