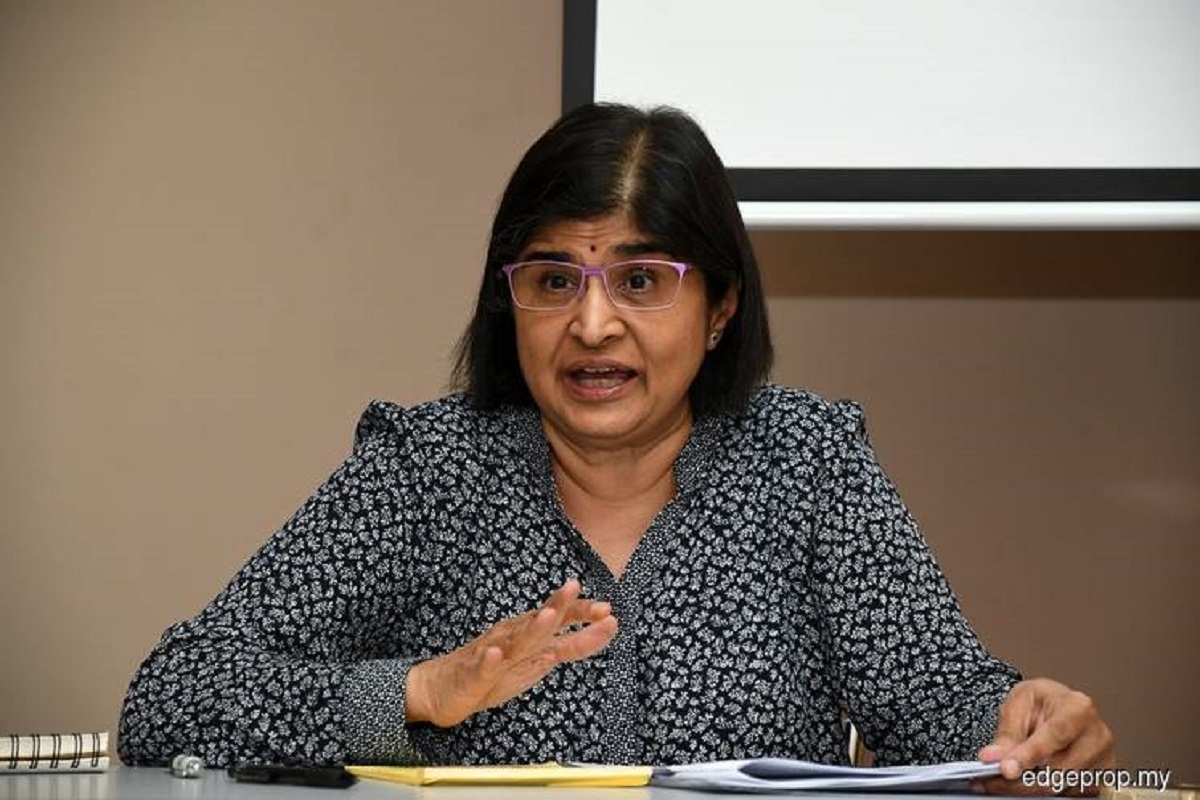 KUALA LUMPUR (Sept 21): Former Malaysian Bar president Datuk Ambiga Sreenevasan and seven other residents in the capital filed a letter of demand (LOD) two days ago against Kuala Lumpur City Hall (DBKL) to gain information on flood mitigation plan updates after the auditor general (AG) highlighted several failures last month.
They wrote in the LOD on Monday (Sept 19) addressed to KL mayor Datuk Seri Mahadi Che Ngah and Federal Territories Minister Datuk Seri Shahidan Kassim, requiring the mayor and minister to furnish the information within five days of the letter or face a suit.
The LOD was submitted through the firm of Messrs Lim Wei Jiet whereby they requested information and documents in relation to DBKL's flood mitigation plans for the upcoming monsoon season.
Besides Ambiga, who was formerly the Bersih 2.0 chairperson, the other residents who requested the information are Kiu Jia Yaw, Muhammad Taufiq Mohd Razak, Farah Syahidah Shamsuddin, Safiya Spahic, P Geethananthini, Shah Fariq Aizal Sha Ghazni and Nur Aneesa Mohammad Nizam.
They made the application as DBKL had promised to carry out flood mitigation measures this year, but the AG in the report last month highlighted several failures on the part of DBKL to carry out flood mitigation projects proposed in its own flood master plan.
The report by the AG, for example, concluded that only eight out of 104 or 7.7% of flood mitigation measures proposed in the 2017 master plan have been implemented or are in the process of implementation by DBKL.
"DBKL's response to the AG was that another 22 flood mitigation measures would be implemented in 2022. Hence, the KL residents are now requesting to know the current status of the said 22 flood mitigation measures," the residents said.
They also said the AG had identified that five short-term mitigation measures proposed in the flood master plan had not been implemented in the highly flood-prone areas encompassing Jalan Tun Razak, Persiaran Ampang Hilir and Jalan U-Thant as of March 2022.
DBKL's response to this was that "cadangan langkah mitigasi banjir di Kawasan Jalan Tun Razak dan Jalan U-Thant akan dilaksanakan pada tahun 2022" (the mitigation measures in Jalan Tun Razak and Jalan U Thant areas will be implemented in 2022).
The residents want updates if these have been carried out since.
They are also requesting information on "any other flood mitigation measures which DBKL has implemented or plans to implement in order to deal with the risk of flooding in Kuala Lumpur".
The four-page LOD lists four other areas in which they are also seeking information with regard to the flood mitigation measures that are being carried out, or their progress.
The eight residents believe this information is necessary in order for them and the public to scrutinise in detail DBKL's flood mitigation measures, in order to ascertain whether they are adequate, and to engage and provide feedback if they are not.
"Such transparency of information is crucial for public awareness and to enable public participation which, in turn, is a cornerstone of good public policy-making. This is especially important for an issue as serious as floods, which has caused untold destruction to lives, livelihoods and property in KL in the past," they said in a press release.
The right to information is also intertwined with every person's right to a clean, healthy, safe, and sustainable environment, and in light of the coming monsoon season which starts in November, they said.
If DBKL and the minister do not respond in five days, the KL residents will proceed to take action in court, they added.