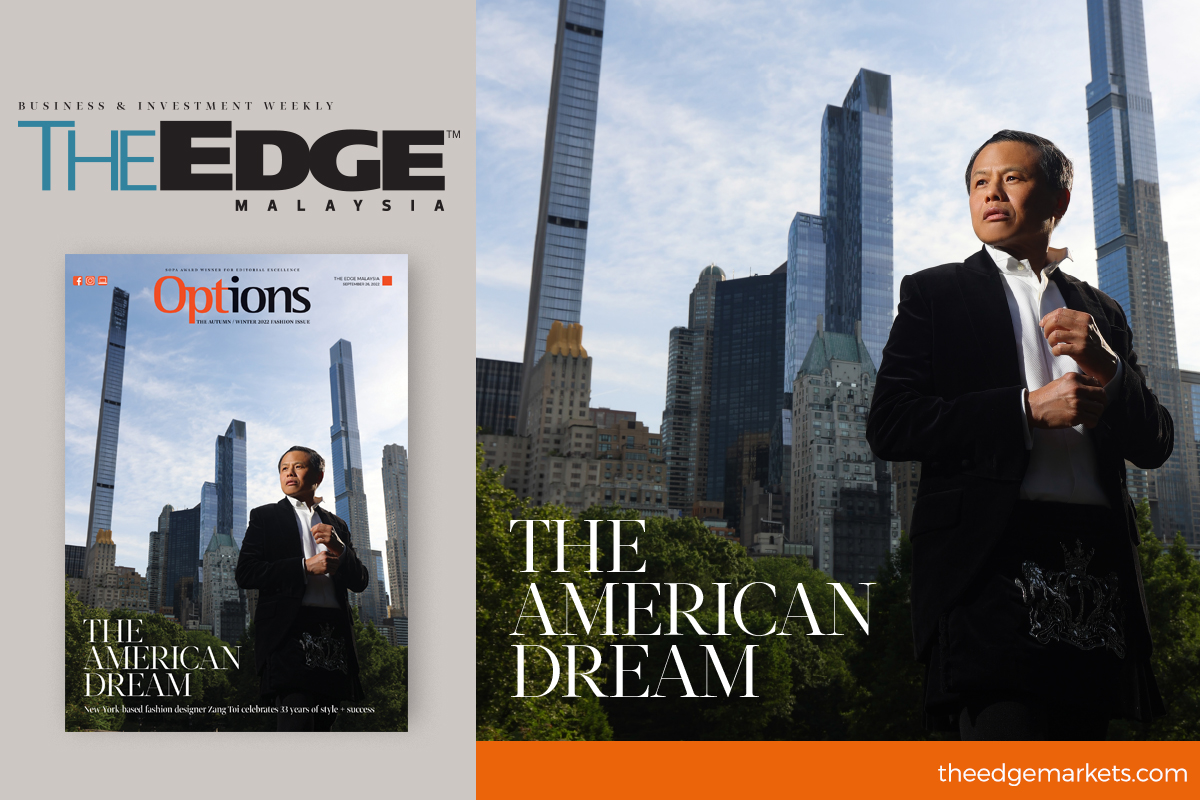 KUALA LUMPUR (Sept 25): Kelantan-born Zang Toi is living the American Dream in New York, where he headed 33 years ago. Style and success have come with decades of hard work for the designer who arrived in Manhattan at the age of 19 with US$300 in his pocket, and made his fashion debut with a 13-piece resort collection in 1989. Today, he is known for winning creations and clothes that dress stars and women who make the news. Still a small-town guy at heart, Zang talks about life and work, how he cherishes being alone in his "minimalist, with maximalist accents'' New York apartment, a typical day, and plans to come home to Malaysia to give his mother "huge, huge hugs" and binge-eat.
There is another alternative to leather and it is supple, warm, lightweight and sustainable. Mycelium, the thread-like vegetative roots of fungus, is being used to create lots of things, from plant-packaging items to plant-based meats and human organs. Mushroom-inspired fashion is mushrooming too, and designers and manufacturers are tapping fungi to produce fabrics, bags and hats that look as good as they last — without worrying about gas emissions, deforestation and carbon footprints.
Record-breaking temperatures across Europe and new ways of working have led offices to loosen stuffy dress codes. Ties are the first to go for many professionals. Suits have seen a drastic drop in demand as well, and Savile Row, the home of men's tailoring, is feeling the heat. Footfall has dropped drastically and the bespoke tailoring community in central London is looking at new ways — restaurants, stores, streetwear, technology — to reach clients and give the street a "makeover".
Crypto kids, virtual fashion and digital assets are here to stay, as designers, artists and technology cross paths. Shapewear is shaping up too, spearheaded by women pushing for inclusivity, self-love and body confidence. But brands established and new will continue to surprise and delight fashion followers with their flair and daring, as seen on the runways at the Autumn/Winter 2022 shows. 
Read about these and more in the Sept 26, 2022 issue of Options, out with The Edge Malaysia weekly.
Save by subscribing to us for your print and/or digital copy.
P/S: The Edge is also available on Apple's AppStore and Androids' Google Play.