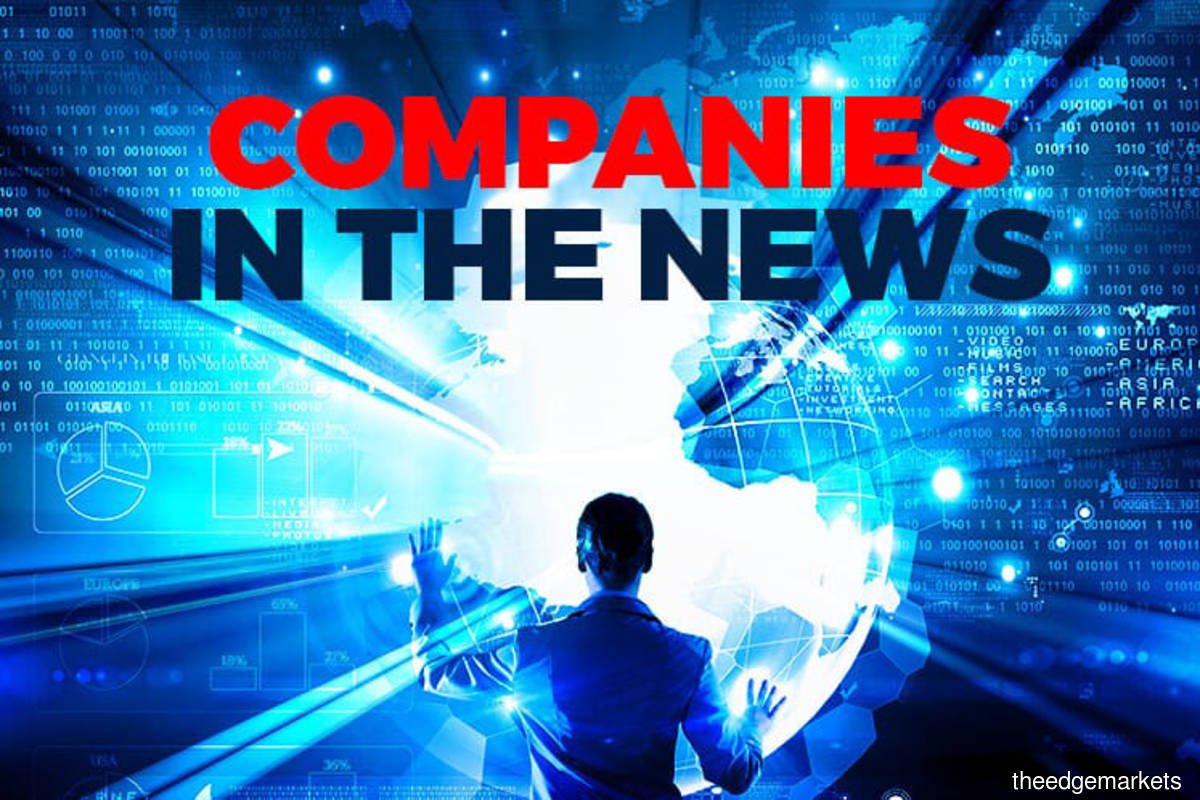 KUALA LUMPUR (Sept 13): Here is a brief look at some corporate announcements and news flow on Tuesday (Sept 13), which include AWC Bhd, Asdion Bhd, GIIB Holdings Bhd, G Neptune Bhd, Cycle & Carriage Bintang Bhd, Sime Darby Plantation Bhd, Public Bank Bhd, Capital A Bhd, Malayan United Industries Bhd, Leform Bhd and Betamek Bhd.
AWC Bhd has bagged a RM62.23 million job to provide five years of clinic support services to the Ministry of Health in Perak. The contract, commencing on Oct 1, covers 19 district clinics, principally involved in the provision of facilities management systems, waste management solutions and industrial engineering services.
Logistics company Asdion Bhd is issuing 67.67 million new irredeemable convertible preference shares at four sen per share and 171.27 million settlement shares at eight sen per share to pay off RM16.41 million owed by the company to Kingdom Saga Sdn Bhd and Million Saint Consultancy Sdn Bhd.
Rubber compound manufacturer GIIB Holdings Bhd, which has been locked in a dispute with one of its seven directors for months over allegations of fraud and misconduct, said its three senior executives, namely executive chairman and chief executive officer Tai Boon Wee and executive directors Tai Qisheng and Alison Wong Ping Kiong, were detained by the Malaysian Anti-Corruption Commission. Qisheng is also the son of Boon Wee.
G Neptune Bhd's shareholders approved a proposal for the Guidance Note 3 company to buy a construction management services firm as part of its regularisation plan. G Neptune plans to acquire Southern Score Sdn Bhd from Super Advantage Property Sdn Bhd for RM252 million, to be satisfied through the issuance of 1.68 billion shares. The shareholders also approved a change of name of the company to "Southern Score Builders Bhd" to better reflect G Neptune's new corporate identity.
Cycle & Carriage Bintang Bhd will be delisted from the local exchange next Monday (Sept 19) following its privatisation. The Mercedes-Benz dealer submitted an application to Bursa Malaysia for the proposed withdrawal of its listing on Sept 6.
Sime Darby Plantation Bhd (SDP) said it is still awaiting a decision and feedback from the US Customs and Border Protection on the lifting of the Withhold Release Order imposed on the group after a comprehensive report was submitted on April 26 in response to allegations of forced labour against the company.
On a separate note, SDP said it is continuing on its decarbonisation journey to meet climate action aspirations, including through acceleration of renewable efforts in reducing emissions, besides exploring areas to reduce energy and fuel consumption.
Public Bank Bhd is planning to establish a sustainability road map in the near term. It will also focus on areas of strengths which comprise domestic consumer banking and small and medium enterprise lending, wealth management, transactional services, capital market operations and international operations.
Capital A Bhd's airasia Super App is offering a full-time employment programme for drivers of its e-hailing arm, airasia Ride, a month after a similar offer was made to airasia food and airasia xpress delivery riders.
Malayan United Industries Bhd's (MUI) retail arm MJ Department Stores Sdn Bhd, which runs Metrojaya outlets in Malaysia, is planning to open its latest outlet at the LaLaport Bukit Bintang City Centre retail hub along Jalan Hang Tuah on Sept 21.
Steel product manufacturer Leform Bhd has received approval to list on the ACE Market of Bursa Malaysia and targets to be listed by the fourth quarter of 2022. Leform managing director Law Kok Thye said listing on the ACE Market will enable the group to tap into the equity capital market to raise funds to embark on its next expansion phase.
Betamek Bhd has signed an underwriting agreement with M&A Securities Sdn Bhd in conjunction with its initial public offering exercise on the ACE Market of Bursa Malaysia. The electronics manufacturing services provider targets to be listed by October. Betamek specialises in design and development, procurement and manufacturing of customised electronics and components for the automotive industry.