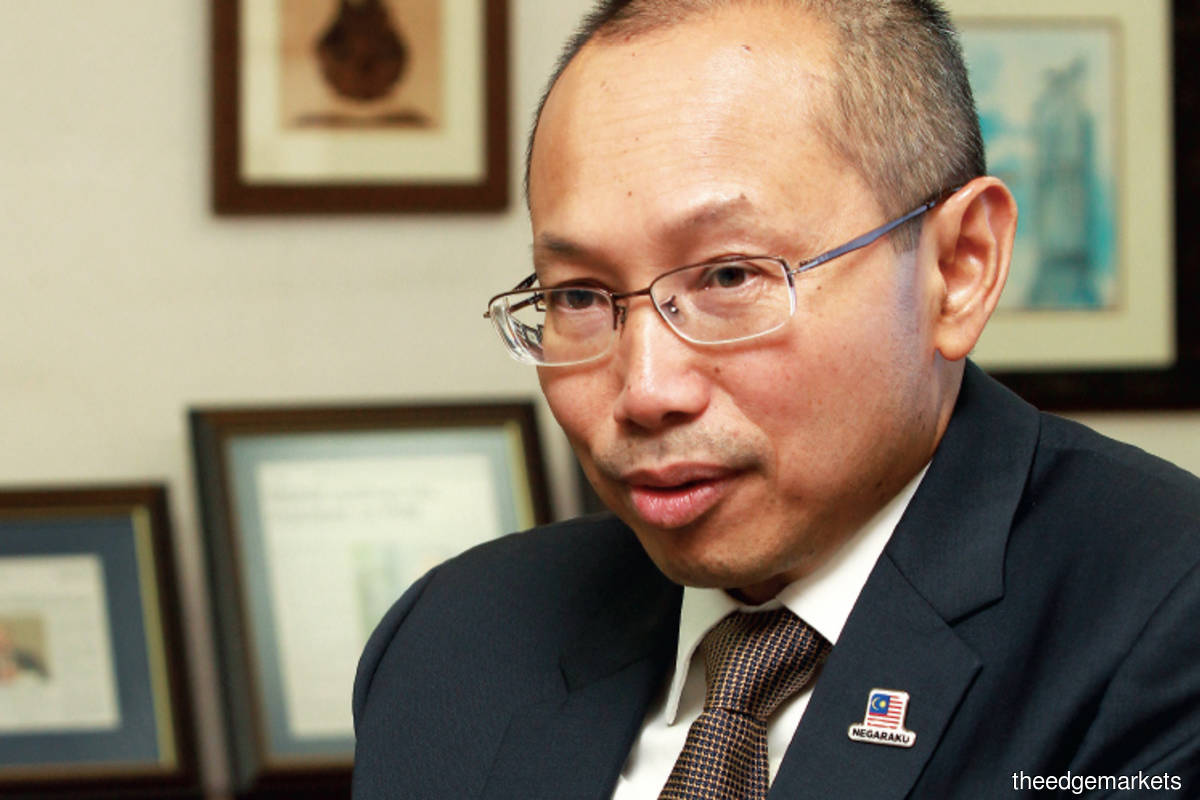 KUALA LUMPUR (Aug 19): Bursa Malaysia Bhd chairman Tan Sri Abdul Wahid Omar said on Friday (Aug 19) the local bourse operator and regulator is confident that the foreign shareholding in Malaysian markets will recover from the current 20.2%, but not to the pre-Covid-19 pandemic level of 22.3%, due to global uncertainties.
Abdul Wahid said it is hard to attract foreign funds due to global uncertainties, which have led to a lot of fund movements between emerging markets and the more developed markets.
Speaking to reporters here after the launch of Guidebook 3 of the Public Listed Companies Transformation Programme, he said global interest rate increases to fight inflation have also triggered a typical flight to safety.
Abdul Wahid, however, said Bursa believes the global return to monetary policy normalisation as Covid-19 concerns ease will benefit markets with strong financial institutions.
"With the expected normalisation of trade in Malaysia, we expect more investors to come, but I don't think it will go back to the pre-pandemic level," he said.
In his speech earlier, Abdul Wahid urged corporates in Malaysia to improve their performance as global competition intensifies.
"What is important is that we have quality listed issuers (Bursa-listed companies) in the market.
"The attractiveness of our market is through having attractive companies, with solid and stable businesses with growth potential," he said.
Looking back, the Covid-19 pandemic, which started in early 2020, had led to global movement restrictions, curbing business growth and economic expansion.
Central banks around the world, including Bank Negara Malaysia (BNM), then cut interest rates to support their respective countries' economic growth.
As Covid-19 concerns eased due to vaccination progress, the Russia-Ukraine war from February 2022 led to world inflation concerns due to commodity supply disruptions.
This then led central banks, including BNM, to raise interest rates to fight rising consumer prices.
The central bank of Malaysia on July 6 raised the overnight policy rate (OPR) by 25 basis points (bps) to 2.25%, as the unprecedented Covid-19-driven conditions that necessitated a historically low OPR continued to recede.
Previously, the central bank on May 11 increased the OPR by 25 bps from a record low of 1.75% as global inflationary pressures increased sharply, and after taking into account that sustained reopening of the global economy and improvement in labour markets continued to support the recovery of economic activity.
Read also:
Bursa RISE scheme's 60 participants see 4% rise in share price