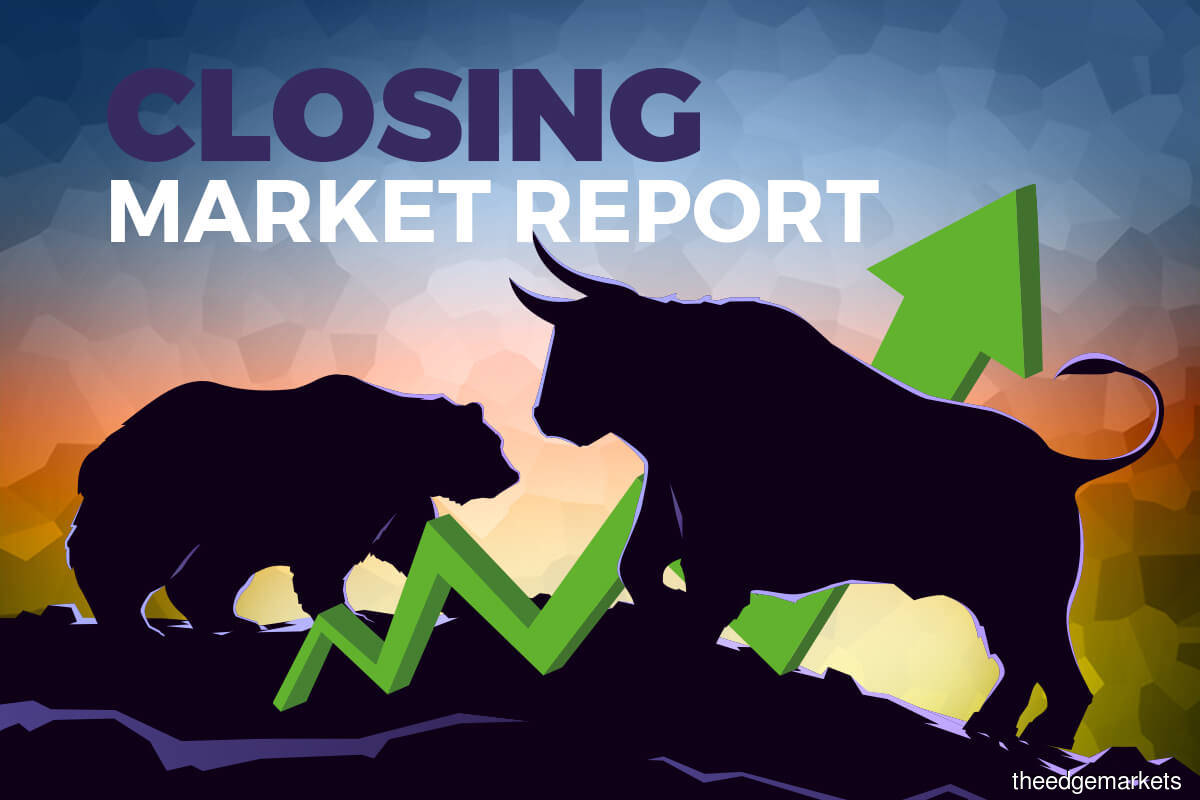 KUALA LUMPUR (Sept 9): Bursa Malaysia closed the trading session higher as market sentiment continues to improve across the region due to recovery in Wall Street, with technology counters leading the gainers, a dealer said.
At 5pm, the benchmark FTSE Bursa Malaysia KLCI (FBM KLCI) gained 1.8 points, or 0.12%, to 1,496.53 compared with Thursday's close of 1,494.73.
The benchmark index opened 1.02 points firmer at 1,495.75 and moved between 1,493.15 and 1,498.32 throughout the trading session.
On the broader market, gainers led decliners 456 to 336, while 407 counters were unchanged, 1,106 untraded and nine others suspended.
Total turnover slipped marginally to 2.36 billion units worth RM1.48 billion from 2.39 billion units worth RM1.86 billion on Thursday.
Rakuten Trade Sdn Bhd vice president of equity research Thong Pak Leng said key regional indices closed higher in line with the positive sentiment on Wall Street as the US dollar and Treasury yields came off recent highs.
"As for the local bourse, we believe the buying momentum will continue as valuations of local equities are still cheaper than their regional peers," he said.
Meanwhile, Bursa heavyweights Inari Amertron Bhd stood at RM2.75, followed by DiGi.Com Bhd at RM3.60 and Public Bank Bhd at RM4.69, as all three counters rose five sen. CIMB Group Holdings Bhd added four sen to RM5.44, while Malayan Banking Bhd (Maybank) climbed two sen to RM8.97.
Of the actives, Metronic Global Bhd fell one sen to 3.5 sen, Ta Win Holdings Bhd shed half-a-sen to six sen, Cnergenz Bhd recovered 11 sen to RM1.02, Tanco Holdings Bhd expanded 2.5 sen to 28.5 sen, and Dagang NeXchange Bhd increased half-a-sen to 82.5 sen.
On the index board, the FBM Emas Index appreciated 14.32 points to 10,628.22, the FBMT 100 Index was stronger by 11.78 points to 10,375.45, the FBM ACE expanded 56.38 points to 4,858.58, the FBM 70 climbed 11.72 points to 12,756.82 and  the FBM Emas Shariah Index fell 10.89 points to 10,693.48.
Sector-wise, the Plantation Index was 29.23 points weaker at 6,993.97, the Energy Index gained 0.66 of-a-point to 707.16, the Financial Services Index higher by 82.13 points to 16,817.18, the Industrial Products and Services Index added 0.27 of-a-point to 185.6 and the Telecommunications and Media Index improved 3.11 points to 592.86.
The Main Market volume grew to 1.56 billion shares worth RM1.14 billion from 1.46 billion shares worth RM1.43 billion on Thursday.
Warrants turnover expanded to 285.34 million units valued at RM48.2 million from 227.16 million units valued at RM37.89 million previously.
The ACE Market volume decreased to 515.45 million shares worth RM291.44 million from 696.75 million shares worth RM388.99 million on Thursday.
Consumer products and services counters accounted for 226.01 million shares traded on the Main Market, industrial products and services (688.89 million), construction (52.74 million), technology (153.04 million), SPAC (nil), financial services (37.34 million), property (179.06 million), plantation (22.48 million), REITs (5.3 million), closed/fund (1,000), energy (61.87 million), healthcare (56.56 million), telecommunications and media (20.26 million), transportation and logistics (40.8 million), and utilities (12.58 million).