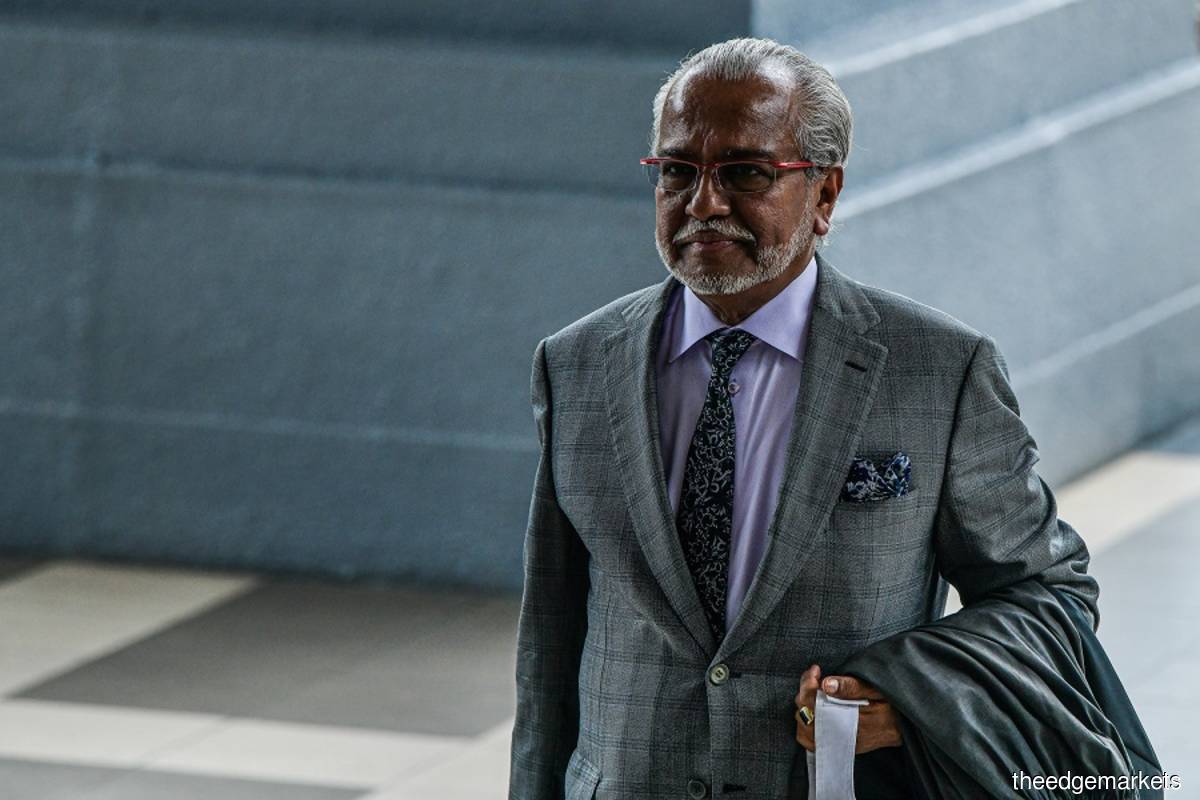 KUALA LUMPUR (Sept 26):  A lawyer representing the businessman who had lodged a police report over the purported special treatment received by Datuk Seri Najib Razak in prison has questioned the denial made by the jailed former prime minister's lawyer Tan Sri Muhammad Shafee Abdullah.
Muhammad Rafique Rashid Ali said the report lodged by his client, Datuk Syeikh Fahmi Syeikh Jaafar, was to ensure the integrity of the justice and prison system, so that it is not taken lightly.
"Why then must Shafee pass such a ridiculous remark? Knowing fully well [that] the police have a right to investigate. Why is he so quick to dismiss it as nonsense, when he is not the authority to investigate?" questioned Rafique on Monday (Sept 26).
"In any event, Shafee's view does not hold water since he is an interested party, with Najib being his client," he added.
Rafique said Syeikh Fahmi, who lodged the report on Sept 23, had wanted the authorities to investigate whether Najib had received preferential treatment in prison, and for police to take action against those involved if the allegations were found to be true. If the allegations were false, then the businessman wants action to be taken against those who spread such rumours.
Shafee on Monday described as "total nonsense" the allegation that Najib received special treatment, saying that his client was given a standard room when he was treated at the Cheras Rehabilitation Hospital (HRC), something accorded to prisoners in need of medical treatment.
"I went to see him. It's just a room. I got a better room at the National Heart Institute. It's a standard room for anyone from the prison who needs that kind of treatment," Shafee said told reporters during a break in the 1Malaysia Development Bhd (1MDB)-Tanore trial.
The lawyer lamented that Najib was not even given a room to take his meal, when he attended court proceedings.
An anonymous message circulated on social media last week had claimed that Najib (code-named "Merpati") was given preferential treatment in Kajang Prison, where he is serving his 12-year prison sentence since Aug 23, after the Federal Court affirmed his conviction in the SRC International Sdn Bhd case.
Read also:
Lawyer says no special treatment for Najib
The Edge is covering the trial live here.
Users of The Edge Markets app may tap here to access the live report.