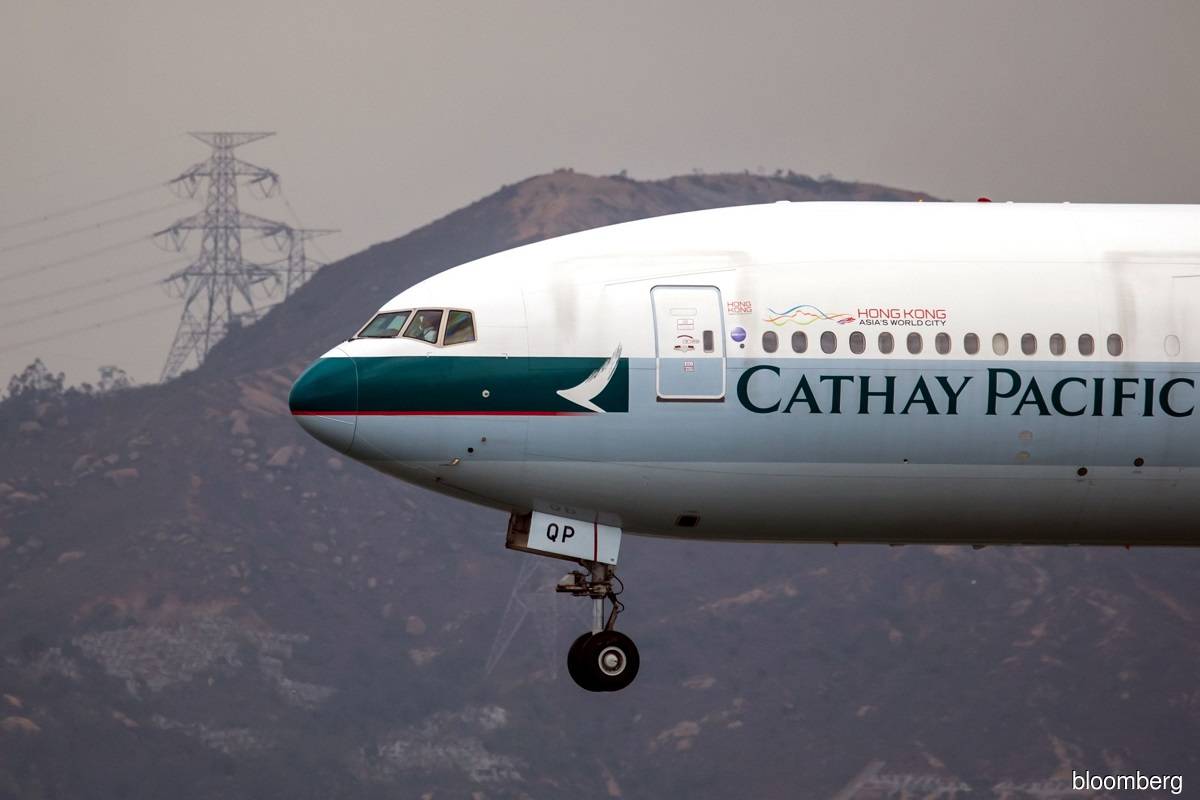 HONG KONG/CHICAGO/SINGAPORE (Sept 28): Cathay Pacific Airways Ltd is in talks with Airbus SE and Boeing Co about buying next-generation freighter aircraft as it seeks to renew and replace some of its cargo jets, people familiar with the matter said.
Hong Kong's main carrier, also one of the world's biggest cargo airlines by capacity, is mulling purchasing either Airbus A350 freighters or Boeing 777-8F jets, the people said, declining to be identified because the discussions are private. Cathay could buy as many as six new freighters, one of the people said.
Cathay is currently evaluating the specifications and capabilities of both aircraft types and has not determined how many new freighters it may order, the people said. While it is studying the current generation of Boeing 777 cargo plane and freighter conversions, Cathay has traditionally favoured new builds.
Cathay said in a statement that it is "constantly looking into our freighter fleet requirements" but has "not come to any decision whatsoever", reiterating comments given by chief executive officer Augustus Tang to Bloomberg News in June. Boeing declined to comment; Airbus said it does not comment on discussions with customers.
Cathay recently restored its freighter aircraft operations to full capacity, the first time it was able to mount a complete schedule after suffering under Hong Kong's strict Covid-19 rules. The airline's cargo fleet operates up to 100 freighter flights per week.
Although cargo deliveries boomed during Covid-19, with everyone stuck at home online shopping, warnings of a global economic slowdown have damped demand for freight and shaken the likes of FedEx Corp. Cathay has also flagged a weaker upcoming peak Christmas season.
Cathay currently has an all-Boeing fleet of 747 freighters, including 14 747-8Fs, which on average are almost nine years old, and six older-generation 747-400 extended-range freighters, which are around 13.5 years old, the airline's 2021 annual report showed. Overall, the airline operates a fleet of 228 mostly passenger aircraft.
It has been almost a decade since Cathay made an order for dedicated freighter aircraft. Rivals, meanwhile, have been expanding their fleets or laying the groundwork to do so with fresh orders. Singapore Airlines Ltd inked a deal for seven A350Fs in February while Qatar Airways has signed up for 34 of the 777X-Fs jets.
Korean Air Lines Co, which ranks alongside Cathay as one of the world's top cargo carriers, said it is similarly looking at both new-build Airbus and Boeing freighters as it prepares to expand via a merger with Asiana Airlines Inc.