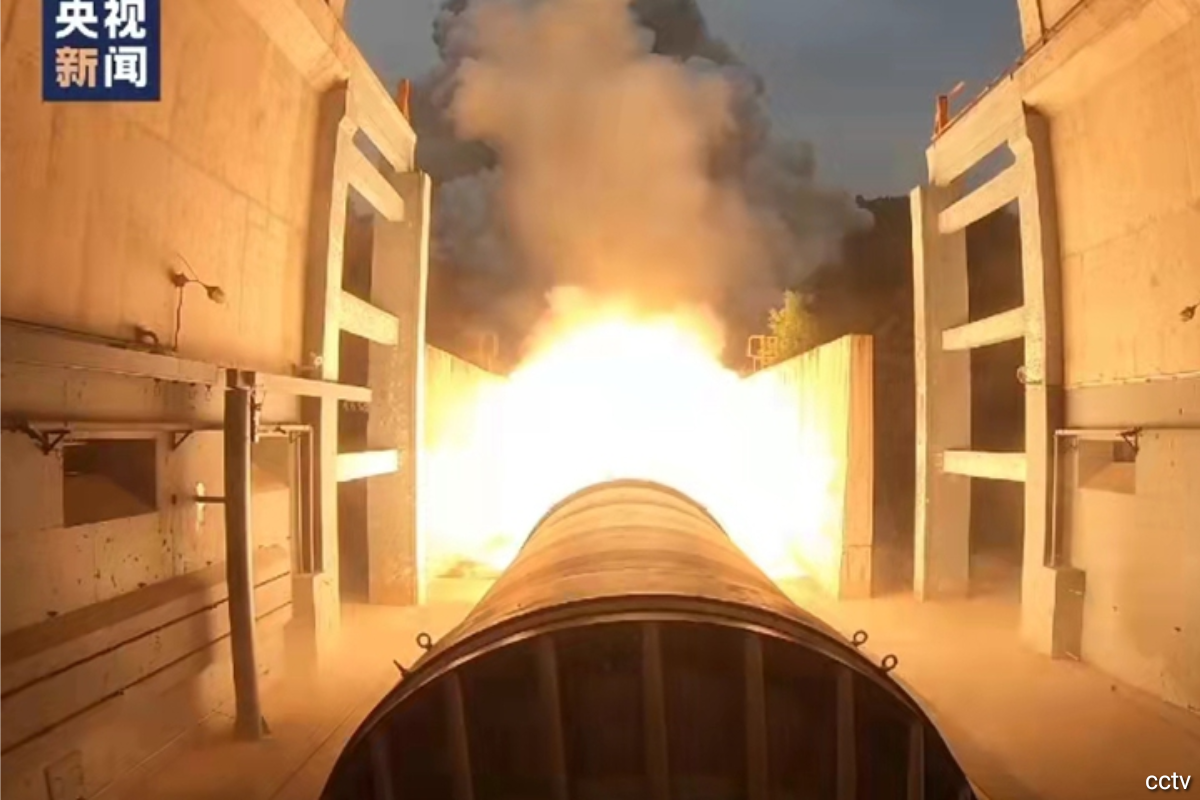 (Oct 20): Closely following the heart-stopping and spectacular launch of the Shenzhou-13 manned spacecraft on Saturday, China has made another breakthrough in its aerospace technology, as researchers at the Academy of Aerospace Solid Propulsion Technology (AASPT) announced on Tuesday they conducted a successful running test of a domestically developed solid rocket engine, with a thrust of more than 500 tons, in Xi'an, capital of Northwest China's Shaanxi Province, setting a world record in the field, Global Times reported.
The Global Times learned from the AASPT, which is affiliated with state-owned aerospace giant China Aerospace Science and Technology Corp (CASC), that the 3.5-meter-diameter solid engine's fuel load reached 150 tons. 
The successful test signals significant progress in China's solid carrier rocket technology and lays the foundation for the development of large-scale, heavy-lift launch vehicle technology.
The development of the 500-ton thrust solid engine has entered the engineering application stage, while the landmark test opened up a key technology link for the development of China's 1,000-ton solid thrust engine, the academy said in a statement sent to the Global Times.