This article first appeared in Forum, The Edge Malaysia Weekly, on September 20, 2021 - September 26, 2021.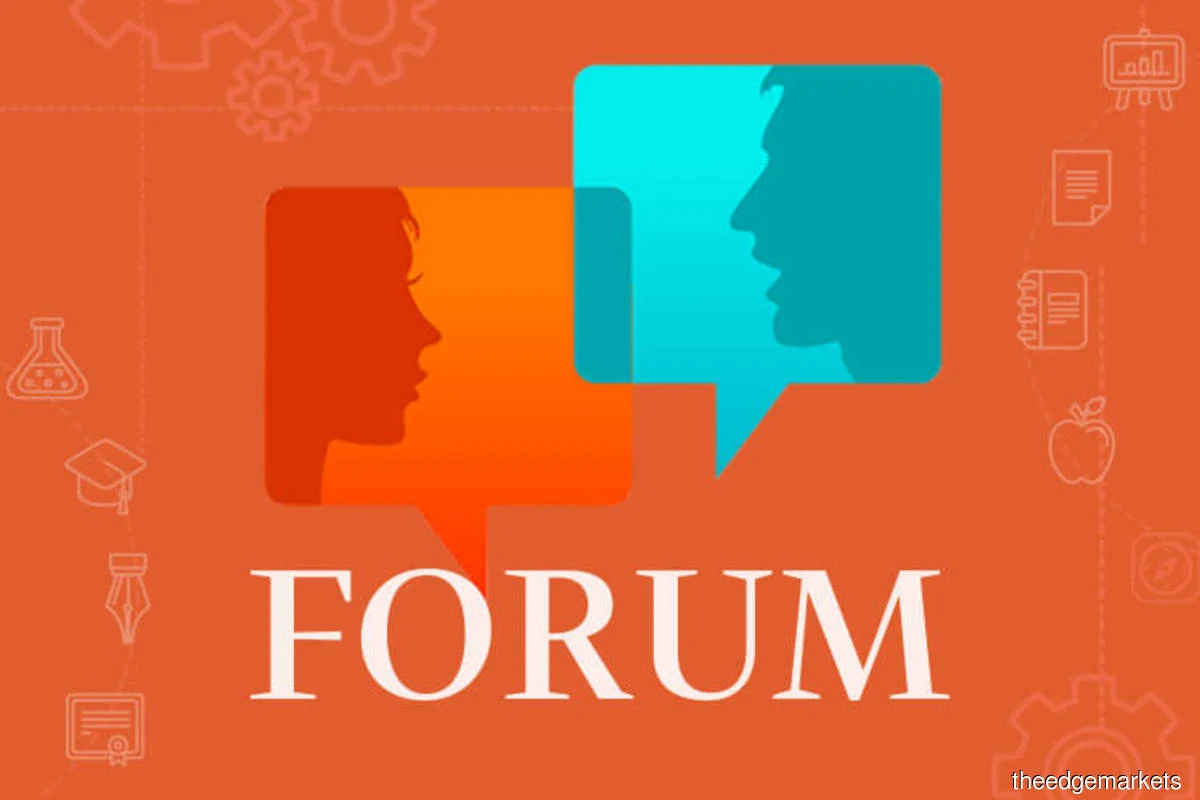 In these critical and challenging times, the capital market is besieged by multiple issues, ranging from the unabated Covid-19 pandemic and severe economic downturn to an enhanced focus on labour rights and political instability.
In this scenario, it is imperative for institutional investors to play both a proactive and effective stewardship role in shaping, influencing and championing the sustainability cause in the Malaysian capital market.
Now, it is more crucial than ever for institutional investors to rally their resources for a formidable sustainability agenda, especially given that the post-Covid-19 corporate governance arena is likely to present four features that bear watching, according to audit consultancy Deloitte and governance advisers Glass Lewis.
The four features are:
• Regulatory frameworks all around the world requiring further transparency from companies and proxy advisers and further engagement from institutional investors;
• Institutional investors incorporating more and more environmental, social and governance (ESG) considerations in their stewardship activities;
• Proxy advisers diversifying their services to further address the ESG advisory needs of institutional investors; and
• Corporate governance regulations being revised to embed sustainability practices and monitor ESG reporting and advisory services in a consistent manner.
More proactive role
The findings of a global poll of institutional investors by corporate strategy consultancy Morrow Sodali in May 2021 revealed that climate change topped the agenda for institutional investors who were asked what issue was most likely to prompt them to engage with company boards. The annual survey involved over 40 firms that had US$29 trillion in assets under management.
Investors expect companies to show clearer links between climate change and financial risks or to have identified opportunities from the climate transition. They also seek clearer time horizons of the expected impact of climate change on corporate strategies and targets.
With climate risk so clearly at the forefront of investors' minds, it comes as no surprise that the Task Force on Climate-related Disclosures (TCFD) far outpaced other reporting frameworks to become the first choice of 75% of Morrow Sodali's survey respondents.
On the home front, there are claims that institutional investors in Malaysia are not doing enough to prioritise climate risks when managing their investee companies.
In this regard, it makes sense that all institutional investors regardless of size must begin to make serious efforts to become fully ESG-compliant themselves by placing emphasis on climate-neutral portfolios with zero greenhouse gas (GHG) emissions. However, it seems that only the big boys such as the Employees Provident Fund (EPF), Kumpulan Wang Persaraan (Diperbadankan) (KWAP), Khazanah Nasional Bhd and Permodalan Nasional Bhd (PNB) are taking these measures.
As the current disclosure of climate risk by listed companies is insufficient, it is imperative for institutional investors to constantly engage with their investee companies to promote and encourage these companies to seriously focus on climate-related matters in their operations and businesses.
It is not just the companies' management but their boards as well that must be equipped with knowledge in this field. Board members must independently question the management to keep track of their environment-related practices and policies that they have put in place. Their sustainability agenda, including climate-related issues, should be a permanent agenda item for the board's deliberation.
As the steward of an organisation, the board plays a crucial role in closely overseeing the company's climate transition.
Climate change agenda for all
It is understandable that our institutional investors still prefer to adopt the influencing and moral suasion approach. Nevertheless, the strong conviction shown by foreign institutional investors has begun to rub off on local institutional investors. A number of them are becoming more vocal about raising sustainability issues, including climate-related matters, at general meetings and/or to vote against recalcitrant companies. They are also looking at the climate-related issues more objectively in the light of best practices and as mandated by the law.
Perhaps our institutional investors should start emulating investment groups like Engine No 1, which in May triggered the removal of two board members of Exxon Mobil Corp as the board had failed to adjust its business strategy to match global efforts to combat climate change. The diversified investment firm is touted to possess a solid purpose-built stance on sustainable, long-term value by driving positive impact through active engagement.
Moving forward, financial institutions, if they have not already done so, will be embracing the climate change agenda vis-à-vis Bank Negara Malaysia's principle-based taxonomy guidance, which they are expected to comply with even though it is not mandatory.
As a whole, it has been observed that financial institutions are more receptive to complying with the recommended best practices compared with non-financial listed companies, which would only embrace the climate change agenda seriously if mandated by regulators.
Hence, the question that comes to mind is whether our regulators are adequately facilitating the climate reporting journey, especially under the current circumstances where there are so many conflicting priorities.
The Singapore Exchange Regulation recently issued a public consultation paper proposing for climate-related disclosures based on TCFD recommendations to be made mandatory, independent assurance on the accuracy and completeness of data, and mandatory training on sustainability for directors.
Should our market regulators follow Singapore's footsteps? This is given that companies would otherwise not take seriously the need to furnish adequate disclosures on climate change for investors to make informed decisions.
Awareness on the rise
Looking at the importance of the subject of climate change and its related risks, the institutional Investors Council Malaysia (IIC), in collaboration with Climate Governance Malaysia, recently organised a webinar inviting two speakers from financial information firm S&P Global to talk about climate change scenario analysis, the measuring of portfolio exposure to climate change-related risks (transition and physical risks) as well as to address portfolio alignment to the Paris Agreement's 1.5°C temperature rise as a response to global warming.
In her welcoming address, IIC chairman Rohaya Mohammad Yusof stressed that like it or not, climate change has emerged as an increasingly salient issue universally, with many firms increasingly facing risks emanating from natural disasters or regulations to combat a global rise in temperature.
"Therefore, it is crucial and timely that institutional investors join hands with the relevant stakeholders to explore ways to allocate finite and scarce resources to limit future exposure to risk or to reduce the vulnerability of assets and infrastructure to loss and damage," she pointed out.
As such, Rohaya urged the boards and management of all companies to start focusing on managing climate risks by tapping into the ensuing opportunities from climate mitigation and adaptation that would benefit mankind greatly.
She added that as investors are inevitably exposed to climate risks which, among others, include the risk of stranded assets, investors should be more focused and firm in managing their investments and portfolio that are exposed to environment and climate-related risks to minimise asset stranding.
Indeed, the event has proved to be an eye-opener as to how much our institutional investors can learn in the area of climate risks and to make their investment decisions with such knowledge. However, a question mark remains about whether institutional investors in Malaysia are agreeable to this new direction which has been pursued by many global institutional investors.
How about the role of government? The much anticipated 26th United Nations Climate Change Conference of the Parties (COP26) from Nov 1 to 12 in Glasgow is regarded as an important summit, which will bring all parties together to accelerate action towards the goals of the Paris Agreement and the UN Framework Convention on Climate Change.
COP26 is expected to witness stronger commitment and action plans from countries to reduce emissions to keep the rise in global temperature within 1.5°C of pre-industrial levels. With the change of prime minister and minister of science, technology and innovation, will Malaysia show that it is serious in adopting all the necessary measures to meet the target for zero GHG emissions by 2050?
All in all, the pursuit of this agenda requires concerted efforts by all relevant stakeholders to improve transparency and reporting as well as profound mitigation efforts to address climate risks.
On its part, the government's recently unveiled Perkukuh Pelaburan Rakyat (Perkukuh) initiative to reform government-linked investment companies (GLICs) has been hailed by leading GLICs such as EPF, PNB, KWAP, Lembaga Tabung Haji, Lembaga Tabung Angkatan Tentera and sovereign wealth fund Khazanah.
In essence, there can be change in head honchos at the company and even country level, but corporate action for the climate must not be slowed by speed bumps.
---
Lya Rahman is the adviser to the Institutional Investors Council Malaysia. This column is part of a series coordinated by Climate Governance Malaysia, the national chapter of the World Economic Forum's Climate Governance Initiative (CGI). The CGI is an effort to support boards of directors in discharging their duty of care as long-term stewards of the companies they oversee, specifically to ensure that climate risks and opportunities are adequately addressed.