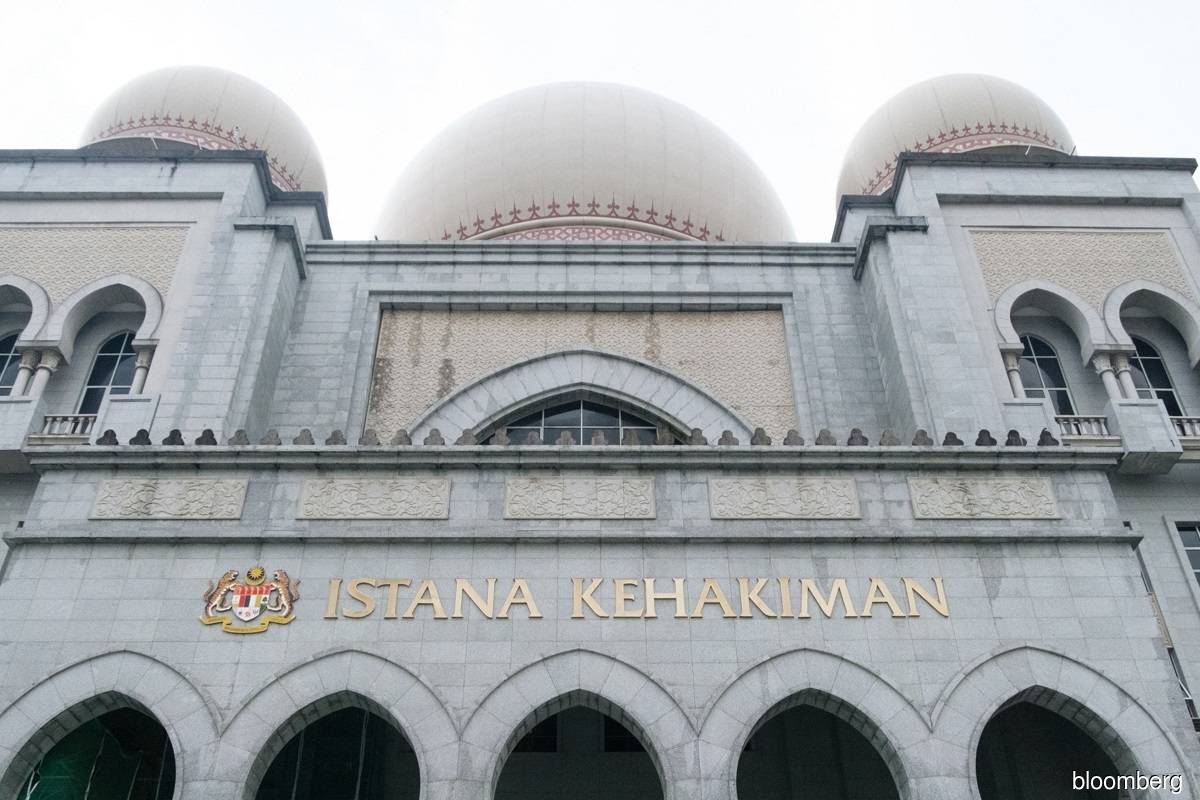 PUTRAJAYA (Nov 22): The Court of Appeal (COA) was told on Tuesday (Nov 22) that the appeal records related to Datuk Seri Dr Ahmad Zahid Hamidi's acquittal on charges of taking bribes from a company that was awarded a government contract for a foreign visa system (VLN) are not ready.
The prosecution who is appealing the former prime minister's acquittal informed the court of this.
As a result, COA deputy registrar Norkamila Aziz fixed Jan 10 next year for the second case management, according to deputy public prosecutor Datuk Raja Rozela Raja Toran.
During Tuesday's case management, defence counsel Hisyam Teh Poh Teik and Hamidi Mohd Noh appeared for Zahid, who is still on trial for another corruption case involving a charity foundation he set up.
Zahid, who is also Umno president, was acquitted of all 40 counts of graft by the Shah Alam High Court in September without his defence being called.
High Court judge Datuk Mohd Yazid Mustafa acquitted Zahid of all 33 charges under Section 16 (A)(B) of the Malaysian Anti-Corruption Commission Act and seven charges under Section 165 of the Penal Code.
Yazid, in ruling the prosecution had failed to prove a prima facie case, questioned the size of the brown envelope that former Ultra Kirana Sdn Bhd directors Harry Lee Vui Khiun and Wan Quoris Shah Wan Abdul Ghani as well as former administrative manager David Tan Siong Sun had used in delivering foreign currencies, mainly Singapore dollars, to Zahid.
Yazid further said their evidence for the delivery of cash was not corroborated as there were no CCTV recordings or pictures tendered, unlike in Datin Seri Rosmah Mansor's corruption case, in which independent witnesses testified on the delivery of millions of cash in bags.
The judge also ruled that the trio were not credible, trustworthy, or believable and were not reliable witnesses.
He said Lee, Wan Quoris and Tan could have benefitted themselves from the said monies as the court noticed the three of them led lavish lifestyles, with a Pavilion condo each.
Following his decision, the prosecution filed a notice of appeal over the acquittal on Sept 26.
Presently, Zahid is on trial at the Kuala Lumpur High Court, where he has been called to enter his defence against 47 charges of money laundering, graft and criminal breach of trust involving the charitable foundation Yayasan Akalbudi, which he chairs.
Read also:
Prosecution appeals against Zahid's acquittal in VLN case
Zahid acquitted of all charges in VLN case