This article first appeared in Forum, The Edge Malaysia Weekly, on September 13, 2021 - September 19, 2021.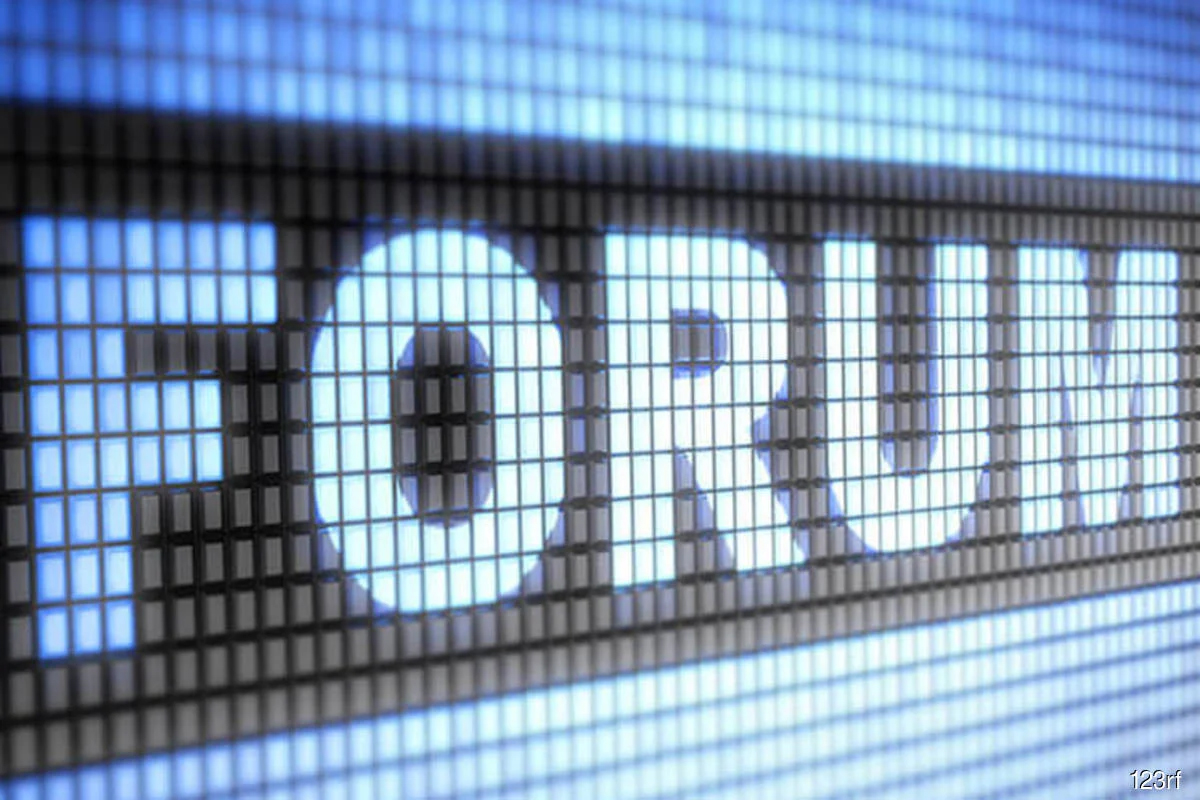 Sept 16, 1963, was the day when Sabah and Sarawak joined Malaya to form Malaysia. How have both states performed in the last 58 years?
The Edge's editor-in-chief asked me as an East Malaysian to write on this issue — that is, after all these years, why the relationship and development between the peninsula and Sabah/Sarawak have diverged instead of converged. Having worked outside Sabah for most of my working life, my comments are necessarily conducted from a distance. As they say, divergence in distance, but convergence in emotional attachment.
Sabah and Sarawak are large areas with small scattered populations, made up of heterogeneous populations, as the First Malaysia Plan (1966-70) recognised. Sarawak is almost as large as Peninsular Malaysia in area but has only about one-tenth as many people. Sabah is three-fifths the size of the peninsula and has only one-fifteenth of the population.
In 1965, Sabah and Sarawak had a respective gross domestic product of RM448 million and RM618 million — or together, 12.2% of Malaysia's GDP at market prices of RM8.7 billion. By 2019, the states' GDP had risen to RM98.9 billion and RM149.7 billion respectively, or 16.5% of Malaysia's GDP, which showed an improvement in relative position.
But the GDP per capita picture is very different. In 1965, Sabah was one of the richest states in Malaysia, with a GDP per capita of RM862 — 17% higher than that in Sarawak (RM737), but 7.1% less than the Malaysia average of RM928.
However, by 2020, Sabah's GDP per capita had reached only RM21,484 — less than half that of Sarawak (RM48,397) and Malaysia (RM43,378). Indeed, Sabah's GDP per capita is the second lowest in Malaysia after Kelantan (RM14,083), and is one-fifth that of the highest area, the Federal Territory of Kuala Lumpur (RM120,600). There may be many reasons why Sabah's position has declined relatively, but the most obvious one is the large influx of new migrants from the Philippines and Indonesia, many of whom had low income and skills.
According to the 2010 population statistics (the latest available until the 2020 census data is published), Sabah has a diverse population of about 3.2 million, of which the Orang Asal (Original People) of Sabah constitute 55.5% of the population, with Kadazan/Dusun and Bajau being the two biggest ethnic groups. More than one in four people living in Sabah are non-citizens, which is higher compared to Peninsular Malaysia. By comparison, Sarawak, which still has state control over immigration, had a population of 2.47 million.
According to data from the Mid-Term Review of the 11th Malaysia Plan, 2016-2020, monthly household gross income in 2016 was RM4,110 and RM4,163 in Sabah and Sarawak respectively, one-fifth lower than the Malaysian average (RM5,228).
The reason for the difference becomes obvious if you look at the data on employment by skills from the Mid-term Review. Out of the Sabah labour force of 1.8 million in 2017, only 14.6% was considered skilled, 58.7% semi-skilled, and 26.7% low-skilled. Sarawak had a labour force of 1.25 million but skilled labour was only slightly better at 19.2%, though those low-skilled were much lower at 17%. Contrast this with Kuala Lumpur, where skilled labour was 41.5%, and low-skilled only 9.4%.
In a remarkable 2019 joint publication by Unicef and Malaysia's education department titled Children out of school: the Sabah Context, we see why the state suffered serious long-term consequences from large-scale foreign labour imports.
As the report states: "Malaysia's investment in education is the largest compared to other sectors. In 2019, government spending on education was 20% of the entire budget (RM60.2 billion) followed by health at 9% (RM28.7 billion). Malaysia's public expenditure on education at primary and secondary level were also at par with the likes of Germany and Finland. In 2017, Malaysia's public per capita expenditure at secondary level was at 23%, the same as Germany and slightly lower than Finland at 25.9%. Compared to many of its Southeast Asian neighbours, education in Malaysia is provided free of charge from primary to secondary level. Fees are payable only at tertiary level which is heavily subsidised at almost 90%.
"Almost two in five rural households in Sabah (37.4%) live more than 9km away from secondary schools, which is higher than Perlis (0.3%), Kedah (1.9%), and Kelantan (4.9%). It is seven times the national rate (5.3%) and the second highest after Sarawak (50.9%). The Unicef study found that one in six children are not attending pre-primary school and 90.7% of out-of-school children are non-citizens. But they will enter the workforce as unskilled and under-educated workers in 15 to 20 years' time."
Development in the end is all about people. How these two states will perform will depend very much on their people's development, which means that education and reskilling policies will have to have a qualitative and quantitative improvement.
One should dwell less on the past than on the future. According to the Sabah.Leap Long-term Strategic Action Plan 2035 briefing by the state economic planning unit (EPU), the state's vision is that "by 2035, the people of Sabah will lead productive and meaningful lives in harmony with nature, conserving it for future generations and supported by a vibrant and sustainable economy". This is not only bold but highly commendable. Indeed, the vision fits in very well with the dictum of "People, Planet and Profits" that the World Bank saw as the need for a sustainable, green and equitable economy.
Indeed, the Sabah.Leap Report even laid out a road map to 2035 on how to position the state as the "Greenest Place in Asia". This is not an empty boast. Sabah sits on one of the largest oil and gas reserves in Malaysia, has huge biodiversity with 58% still under forest cover, rich marine resources and 75% of Malaysia's coral reefs. The state is the largest crude palm oil producer in Malaysia, largest cocoa bean producer and also aquaculture producer. With 42 ethnic groups, Sabah also has cultural diversity that is the centre of its tourist attractions.
Thus, the real barrier to success is not vision but execution. The report actually laid out the "must-haves" for implementation, including attracting investments, building talents, security, infrastructure, government efficiency, environmental protection and state leadership.
Herein lies the difference between success and unfulfilled potential. Visions, policies and goals are only project "hopes". To paraphrase the inventor Thomas Edison, there is no inspiration without perspiration. Execution is truly hard work, and it is all about the people. Harvard strategy guru Michael Porter said that most strategy plans end up as proposals, because without execution, nothing is delivered.
Strategy is all about identifying what is unique about your company or state, and delivering unique value for all stakeholders. To do this properly, you need to prioritise what can be achieved and what cannot be done. "Picking low hanging fruits" is a cop-out. The best leaders (not just in government, but any company or non-profit group) do the toughest stuff first.
As Harvard Regulatory Professor, Malcolm Sparrow, put it succinctly, "Pick important problems, fix them and tell everyone." Once visions like ESG (environmental, social and governance) goals are set, we should concentrate on SEG (strategy, execution and governance). Sabah has so much natural and people diversity, located in the heart of Asean and within flying time of all the top cities in Asia, that it is well placed to grasp the opportunities created by the current pandemic crisis. Latecomers can be first-movers.
The beauty of the internet is that training can be done online and anywhere in the world. We no longer have to build world-class universities, but we can build local training and vocational schools that teach coding, creativity and entrepreneurship. Funding for green projects is now available, not just from official sources, but from charitable foundations thay only need trusted institutions that can deliver what they promise.
Allow me to give a simple example. Palm oil companies are now points of anger for ESG activists who recommend to banks and investment funds not to touch these companies. But if they were to switch their strategies towards planting rubber, coffee, cocoa and tropic hardwoods, replenishing the forest cover and biodiversity as well as becoming sources of carbon capture, they will be at the cutting edge of green projects.
Why can't such replanting be financed by a seven-year sukuk at low interest rates, with an equity kicker after seven years, when the rubber trees generate income from not just rubber but also wood sales?
All these require people and talent, which are today available worldwide. This is exactly what tech platforms do — matching supply and demand.
All crises provide huge opportunities to make change and lead the change, rather than follow. Sabah and Sarawak are green states with huge cultural assets and biodiversity that should be treasured, not just in Malaysia but globally.
The real challenge for Malaysia is not to create dreams, but to realise them. As one techie said, don't just talk about the future, make it today.
---
Tan Sri Datuk Seri Panglima Andrew Sheng was educated in Sabah College, Kota Kinabalu