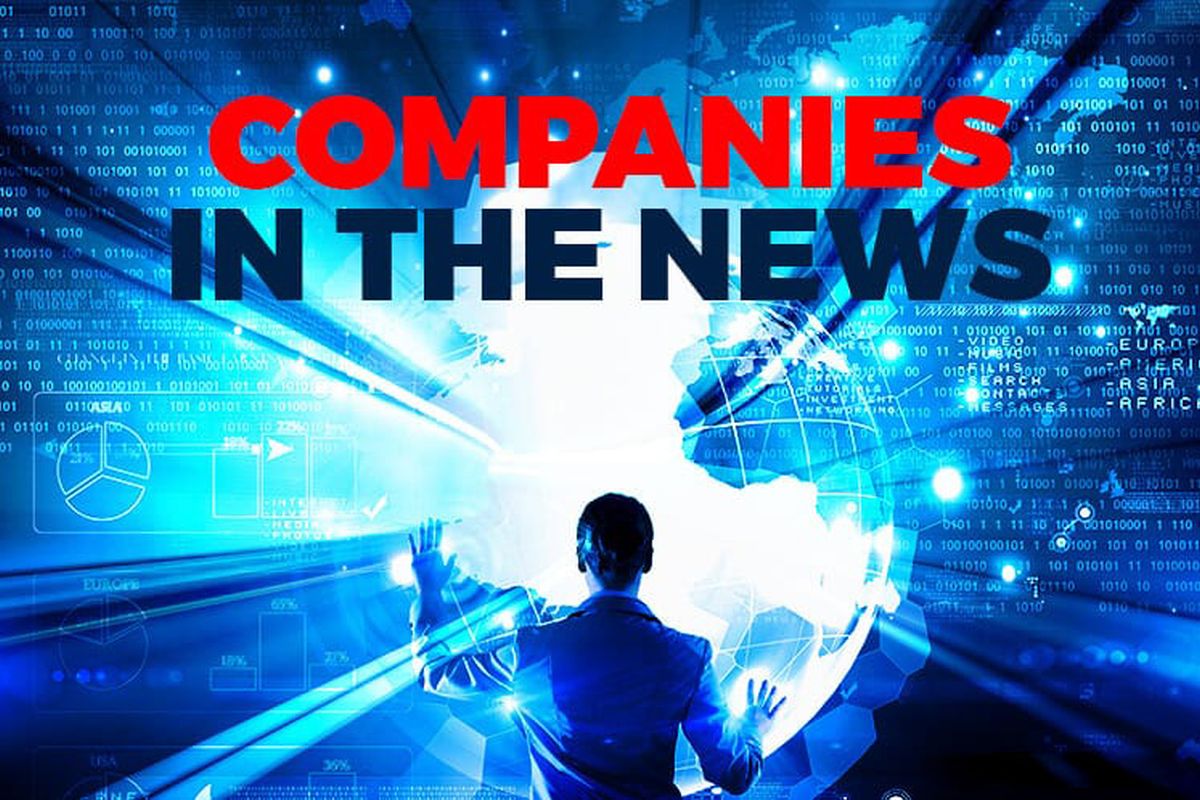 KUALA LUMPUR (May 18): Here is a brief look at some corporate announcements and news flow on Wednesday (May 18) involving Country Heights Holdings Bhd, Serba Dinamik Holdings Bhd, E.A. Technique (M) Bhd, Zelan Bhd, Malaysia Smelting Corp Bhd, LBS Bina Group Bhd, Sunway Real Estate Investment Trust, Apex Healthcare Bhd, Cahya Mata Sarawak Bhd, VSTECS Bhd, Caely Holdings Bhd, Kanger International Bhd, Encorp Bhd, Jentayu Sustainables Bhd, Lion Posim Bhd, Signature International Bhd, Fiamma Holdings Bhd, MPHB Capital Bhd, Zecon Bhd, XOX Bhd and Dynaciate Group Bhd.
Country Heights Holdings Bhd was slapped with an Unusual Market Activity (UMA) query by Bursa Malaysia — requesting the company to disclose any corporate development, rumours or reports concerning the business and affairs of the group, and any other possible reasons that may account for the UMA — after trading volume in its shares rose sharply and its share price hit limit down.
Four subsidiaries of Serba Dinamik Holdings Bhd are seeking a restraining order and leave to convene a creditors' meeting — a move seen to revive the troubled oil and gas group which is facing a winding-up petition from its creditors. The subsidiaries which have filed the application for the aforesaid purposes are Serba Dinamik Group Bhd (SDGB), Serba Dinamik Sdn Bhd (SDSB), Serba Dinamik Development Sdn Bhd and SD Controls Sdn Bhd.
SDGB and SDSB are also among Serba Dinamik's three subsidiaries, which coupled with the listed entity were slapped with winding-up petitions from six financial institutions — HSBC Amanah Malaysia Bhd, Bank Islam Malaysia Bhd, MIDF Amanah Investment Bhd, Standard Chartered Saadiq Bhd and United Overseas Bank (Malaysia) Bhd — for failing to service its RM1.2 billion syndicated term financing.
Practice Note 17 company E.A. Technique (M) Bhd's external auditor Messrs Ernst & Young PLT (EY) has expressed a disclaimer of opinion in its audited financial statements for the financial year ended Dec 31, 2021 (FY21). EY had pointed to the group's and the company's reported net loss of RM150.6 million and RM161.2 million respectively for FY21, as well as at end-December 2021, and that the group's and the company's current liabilities exceeded their current assets by RM405.3 million and RM416.9 million respectively, but the group and company only had cash and bank balances of RM6.4 million and RM5.5 million respectively.
Zelan Bhd's external auditor Messrs Afrizan Tarmili Khairul Azhar PLT has expressed an unqualified opinion with material uncertainty related to going concern in its audited financial statements for the financial year ended Dec 31, 2021 (FY21). The auditor drew attention to the engineering and construction group's net loss of RM3.04 million in FY21, noting that the group's and the company's current liabilities exceeded its current assets by RM186.89 million and RM21.67 million respectively.
Malaysia Smelting Corp Bhd's (MSC) net profit for the first quarter ended March 31, 2022 (1QFY22) surged almost three-fold or 190.86% higher to RM64.34 million from RM22.12 million a year prior, mainly on the back of the increase in average tin prices. The tin miner and metal producer's revenue for the quarter jumped 30.29% to RM359.48 million from RM275.91 million.
LBS Bina Group Bhd's net profit for the first quarter ended March 31, 2022 (1QFY22) rose 20% to RM30.16 million from RM25.15 million a year ago, on the back of a pick up in sales and construction activities following the easing of Covid-19 lockdown restrictions. The property developers' revenue rose a marginal 1.61% to RM409.02 million from RM402.55 million in 1QFY21.
Sunway Real Estate Investment Trust's (Sunway REIT) net property income for the first quarter ended March 31, 2022 (1QFY22) jumped 77.4% year-on-year to RM118.9 million from RM67.02 million, driven by a strong pick up in business activities for the retail and hotel segments due to the relaxation in movement restrictions. Quarterly revenue grew 47.67% to RM153.97 million from RM104.27 million underpinned by higher revenue from all segments.
Apex Healthcare Bhd's net profit for the first quarter ended March 31, 2022 (1QFY22) surged 32.76% to RM15.77 million from RM11.88 million a year ago, underpinned by higher sales revenue achieved by its operating subsidiaries. Its quarterly revenue rose 20.3% to RM215.92 million compared with RM179.49 million in 1QFY21, driven by private sector demand for cough and cold products induced by the Omicron Covid-19 variant.
Cahya Mata Sarawak Bhd posted a 7.42% drop in net profit for the first quarter ended March 31, 2022 (1QFY22) to RM72.02 million, from RM77.8 million a year ago, despite a 5.93% climb in its quarterly revenue to RM214.04 million from RM202.06 million. The lower net profit was attributed to higher tax expenses recognised in relation to higher taxable incomes from its division.
VSTECS Bhd's net profit fell 6.68% to RM11.88 million in the first quarter ended March 31, 2022 (1QFY22) from RM12.73 million a year ago, due to an increase in operating expenses and a decrease in finance income from lower cash and bank balances. The ICT service provider's quarterly revenue also dropped 3.77% year-on-year to RM643.76 million from RM668.98 million.
Three shareholders of Caely Holdings Bhd — Leong Seng Wui, Kok Kwang Lim and Valhalla Capital Sdn Bhd — who collectively hold at least 10% of the company, have requisited for an extraordinary general meeting (EGM) to discuss various issues, including the removal of its newly-appointed executive chairman Wong Siaw Puie and six other existing directors.
Kanger International Bhd's Memoranda of Understanding (MoUs) with Zuellig Pharma Sdn Bhd and K-Star Sport Ltd have been terminated after it failed to get the Drug Control Authority of Malaysia's approval to be the registered holder for China's Sinopharm Covid-19 vaccines in Malaysia. The company had entered into an MoU with Zuellig on Oct 23, 2020, to collaborate on the distribution of Covid-19 vaccines in Malaysia, while another was inked between Kanger and K-Star on Oct 26, 2020, for the purpose of appointing the latter as the sale agent of the vaccines for private clinics in Malaysia.
Encorp Bhd has teamed up with Jentayu Sustainables Bhd to jointly develop a 1.6-acre piece of land in Bukit Kepayan in Kota Kinabalu, Sabah into one block of 10-storey condominiums featuring 166 units, which will have a gross development value of RM67.72 million. The venture will be the group's first property development in Sabah as part of its expansion plans.
Lion Posim Bhd is forming an unincorporated joint venture to undertake a mixed residential and commercial development in Shah Alam, with a gross development value of RM867 million. The group, via its unit Lion Posim Waterfront Sdn Bhd, has entered into a conditional development agreement with a unit of Selangor Menteri Besar Inc, Landasan Lumayan Sdn Bhd, for the development on a parcel of land to be alienated by the Selangor State government to Landasan Lumayan, measuring approximately 26.69 acres in Section 24, Shah Alam.
Signature International Bhd and its largest shareholder-cum-chairman Datuk Seri Chiau Beng Teik have emerged as the largest shareholders of Fiamma Holdings Bhd after acquiring a combined 29.59% equity interest or 150 million shares in Fiamma from the latter's chief executive officer and group managing director Lim Choo Hong at RM1.50 per share. Lim ceased to be a substantial shareholder in Fiamma, holding a 0.413% direct equity interest and 0.118% indirect interest in the company.
MPHB Capital Bhd's unit Multi-Purpose Capital Holdings Bhd (MPCHB) has agreed to sell its 51% equity interest in MPI Generali Insurans Bhd for RM485 million to Generali Asia. Generali Asia and MPCHB have agreed that the purchase price will be adjusted if completion of the deal occurrs during the extended period (being the period commencing on Jan 1, 2022, and expiring on June 30, 2022, and subject to a further extension up till Aug 31, 2022).
Petroleum Sarawak Bhd non-executive chairman Tan Sri Dr Hamid Bugo has emerged as the second-largest shareholder of Zecon Bhd, following his purchase of 19.051 million shares in the Sarawak-based construction and property firm — which raised his total stake to 13.4% or 19.751 million shares.
XOX Bhd's wholly-owned subsidiary XOX Pro Sport Sdn Bhd has entered into a share sale agreement with Impact Media & Communication Sdn Bhd for XOX Pro's proposed acquisition of the 100% equity interest in football club owner Perak FC Sdn Bhd for RM1.
Dynaciate Group Bhd proposed name change to Ingenieur Gudang Bhd has been approved by the Companies Commission of Malaysia and is subjected to its shareholders' approval at an extraordinary meeting to be convened at a date to be announced soon.