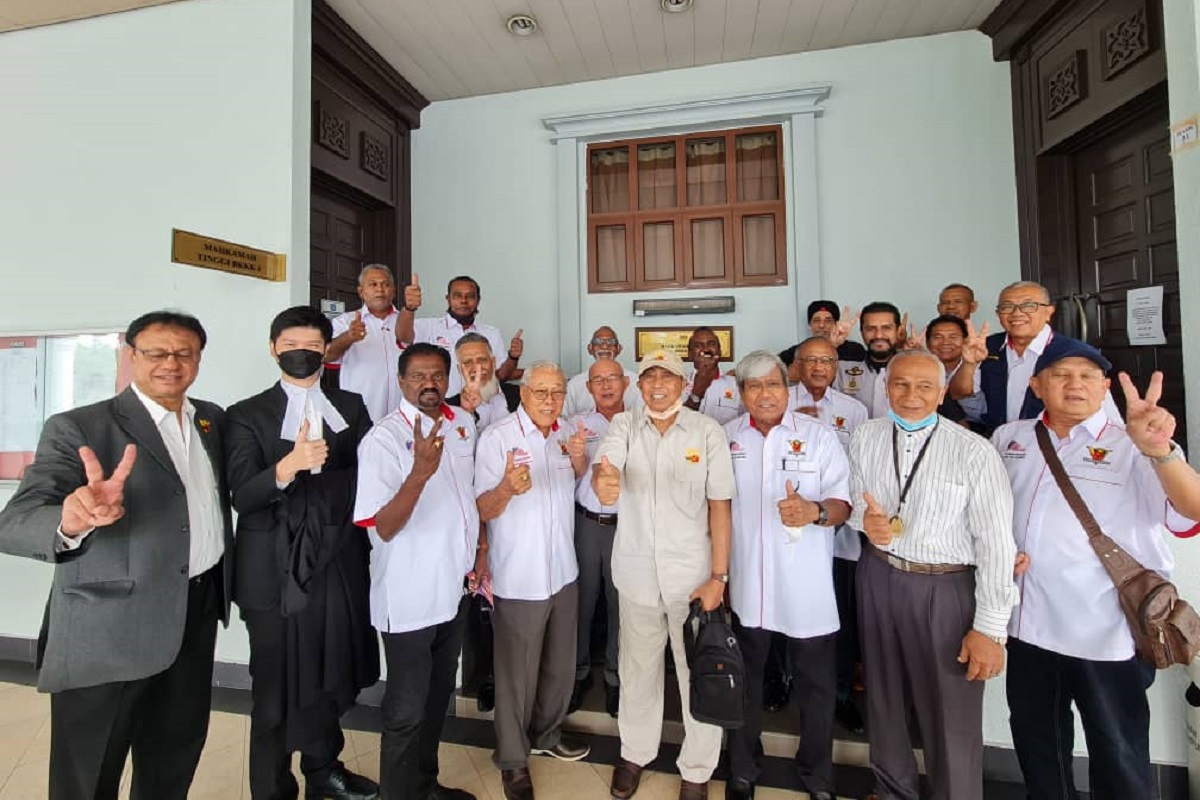 KUALA LUMPUR (Sept 21): The High Court on Tuesday (Sept 20) compelled Home Minister Datuk Seri Hamzah Zainudin to decide within 14 days the appeal by armed forces veterans to form Parti Kemakmoran Negara in a bid for the party to join in the 15th general election fray.
The decision was made by judge Datuk Ahmad Kamal Md Shahid, who allowed the armed forces veterans' judicial review application for a mandamus to compel the minister to make a decision, after they filed their appeal to him on March 25 this year.
The party is led by Brig General (Rtd) Datuk Abdullah Mohamed, formerly of the Royal Malaysian Air Force (RMAF), while the others are veterans from the Malaysian Armed Forces, Royal Malaysian Navy and RMAF.
The decision was confirmed by their counsel Lim Wei Jiet for theedgemarkets.com.
They filed their judicial review application on July 7, and obtained leave (permission) on July 18, to have the merits of the application heard, where Abdullah said the party is open to all races and citizens.
'Showing disrespect to veterans by delay'
Lim, commenting on Tuesday's decision, said the conduct by Hamzah in delaying the appeal, resulting in the veterans waiting for five or six months, was highly undemocratic, unfair and unreasonable.
He said the veterans had sacrificed so much for the nation as some served to fight against the Communists in the 1970s and 1980s.
"To subject them to wait and force them to go up and down the Registrar of Societies (ROS) and the court shows disrespect to the armed forces veterans for they have given so much to the country. We hope the minister will expedite in deciding on the appeal and not subject them to wait longer.
"Political parties have to make preparation not only for the general election, but also prepare for by-elections, and to subject them to delay their application because of the administrative delay will result in one less party for voters to choose from, and this is undemocratic," said Lim, who is also the Malaysian United Democratic Alliance's (MUDA) vice-president.
The founders of Parti Kemakmoran Negara had applied and tried to register the party since March 9, 2021 — before the rejection made by the ROS and the appeal filed last March.
Read also:
Armed forces veterans file judicial review to register as political party
Armed forces veterans say party open to all races, as court grants leave