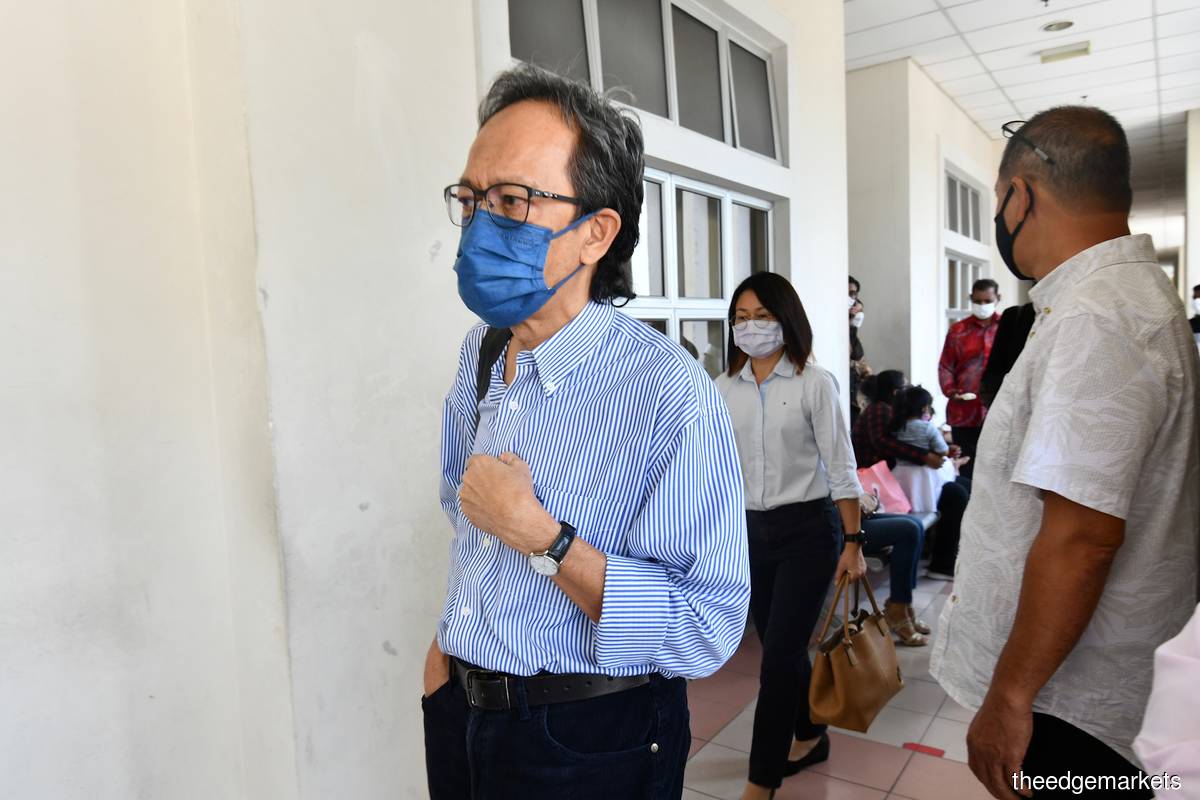 PETALING JAYA (Sept 13): The Edge Communications Sdn Bhd former editor-in-chief Ahmad Azam Mohd Aris was on Tuesday charged in court for criminal defamation over two news reports on the abnormal surge in penny stocks in 2020 and 2021.
Ahmad Azam was charged in two cases at the Petaling Jaya Magistrate's Court. The Edge's contributing editor, Shanmugam Murugasu, has also been named as an accused in one of the cases.
These cases are being heard before magistrates Nurshahira Abdul Salim and Zhafran Rahim Hamzah.
Ahmad Azam is charged for allegedly tarnishing the reputation of Metronic Global Bhd non-executive director Datuk Kua Khai Shyuan, DGB Asia Bhd, Trive Property Group Bhd, Metronic Global Bhd, and MNC Wireless Bhd.
He pleaded not guilty to all charges.
As the charges were laid at the last-minute, Shanmugam, who is currently not in the country, was unable to attend court. As such, magistrate Nurshahira has given him a discharge not amounting to acquittal until he is back in the country. Upon his return, Shanmugam will be re-charged.
Deputy public prosecutors Siti Maryam Jamilah Md Kamal and Farhanah Fuad Mohamad Faiz both proposed RM8,000 bail for each of Ahmad Azam's cases, which fall under Section 500 of the Penal Code.
Defence counsel Rajsurian Pillai told the magistrates that these are not arrestable offences, and that Ahmad Azam was able to attend the proceeding despite only being informed of the charges at 6.30pm the previous evening (Monday, Sept 12).
Therefore, Rajsurian requested bail without surety, or the lowest possible bail of RM500-RM1,000 for Ahmad Azam, as bail is not meant to be a punishment for the accused. Furthermore, Rajsurian reasoned, Ahmad Azam has been cooperative with the investigating officer, and the IO has not encountered any issues over the course of investigation so far.
Nurshahira allowed a bail of RM500 with one bailor, while Zhafran allowed a bail of RM2,500 with one bailor.
The Edge editor-in-chief Kathy Fong is acting as bailor for Ahmad Azam in both cases.
Both magistrates fixed Nov 22 for the next case management.
Read also:
Why charge editors over articles that had exposed stock market manipulation?