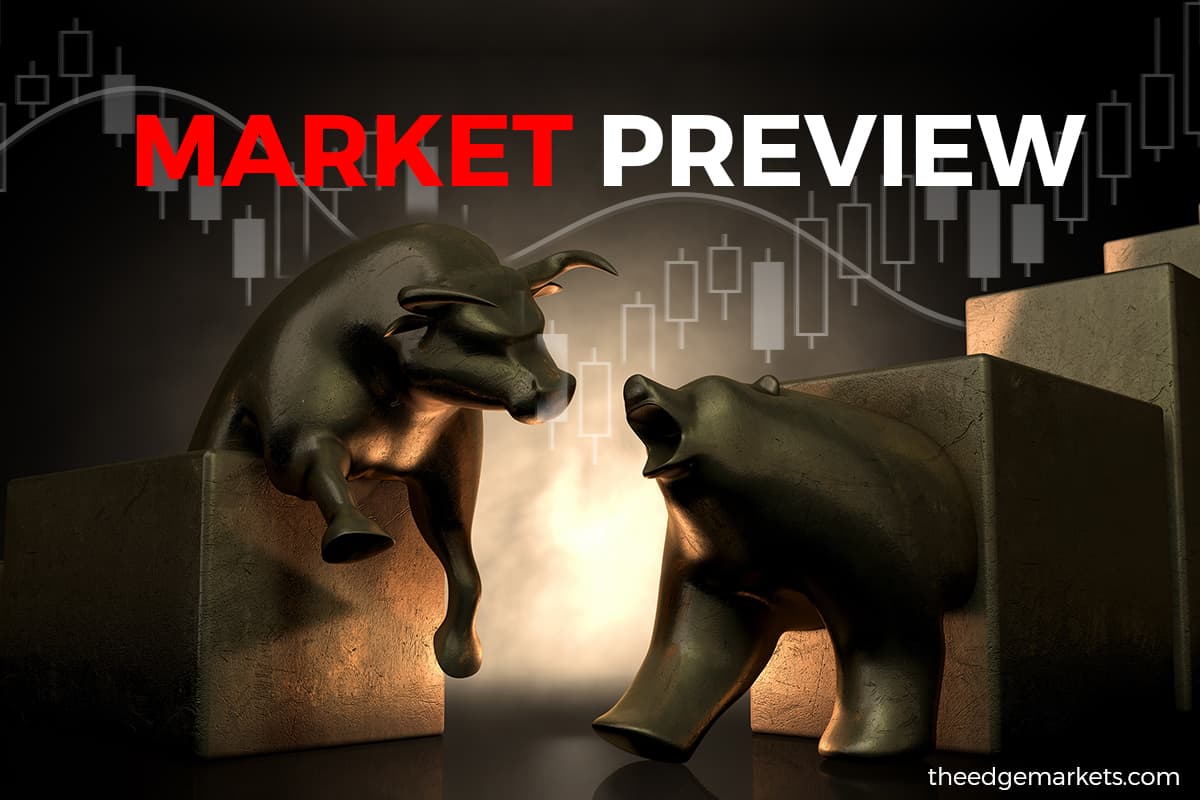 KUALA LUMPUR (Oct 7): Inter-Pacific Securities Sdn Bhd said market sentiments have certainly improved following the recent gains that allowed market players cast aside their apprehension over the direction of Malaysian equities.
In its daily bulletin on Thursday, the research house said Malaysian equities made a strong push on Wednesday that exceeded our expectations as many index heavyweights, particularly plantation and oil & gas stocks, were chased up again amid the surging commodity prices.
It said in the process, the key index also managed to surpass its various resistance points to reach its highest level since mid-September.
The positivity also extended to the broader market and lower liners and helped most stocks to end the day on a positive note, it said.
"With the improved sentiment, we see equities poised for further near-term upsides as it looks to build on the gains with laggards potentially coming to the fore.
"However, we also think there could be increased volatility following Wednesday's stronger-than-expected upsides with bouts of quick profit taking in the offing, particularly on plantation and oil & gas stocks that made strong headway of late," it said.
Inter-Pacific said this could contain the upsides and leave market conditions unsettled even as sentiments have improved.
"Therefore, the upsides could be more modest with the hurdles set at 1,562 and 1,570 points respectively.
"The supports, meanwhile, are at the psychological 1,550 level and 1,540 points," it said.
Inter-Pacific said many lower liners and broader market shares have yet to make significant moves and the trading remained mixed.
"Unless the participation rate picks up, we think that the mostly mixed performance is likely to continue for the time being.
"Even so, we think that trading activities could pick up gradually amid the improving market undertone that could entice more participants back into the market," it said.