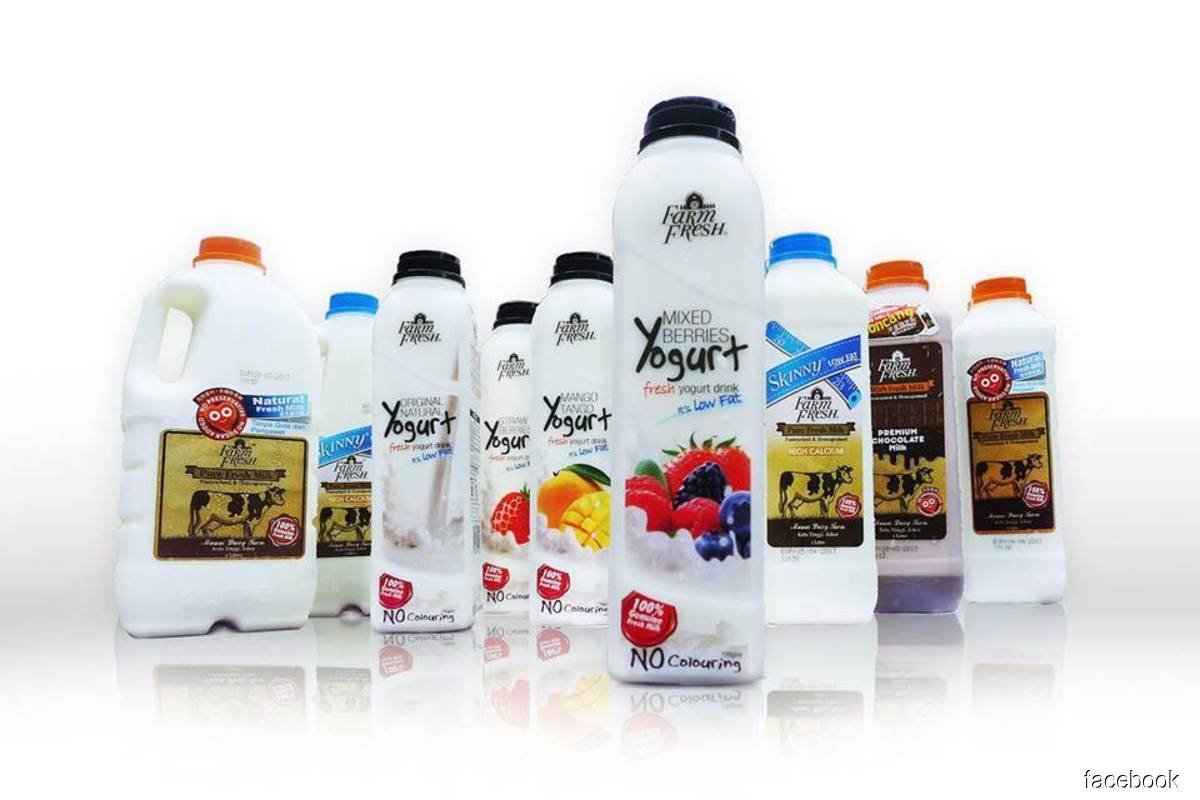 (Sept 23): The share price of dairy producer Farm Fresh Bhd declined the most in four weeks, after dropping as much as five sen or 3.1% to RM1.59 on Friday (Sept 23), following the end of a lock-up period for some investors in its initial public offering (IPO).
The IPO raised US$240.5 million (RM1.1 billion) for Farm Fresh in the first quarter of 2022.
Prior to Friday, the stock was up 21% since its debut in March.