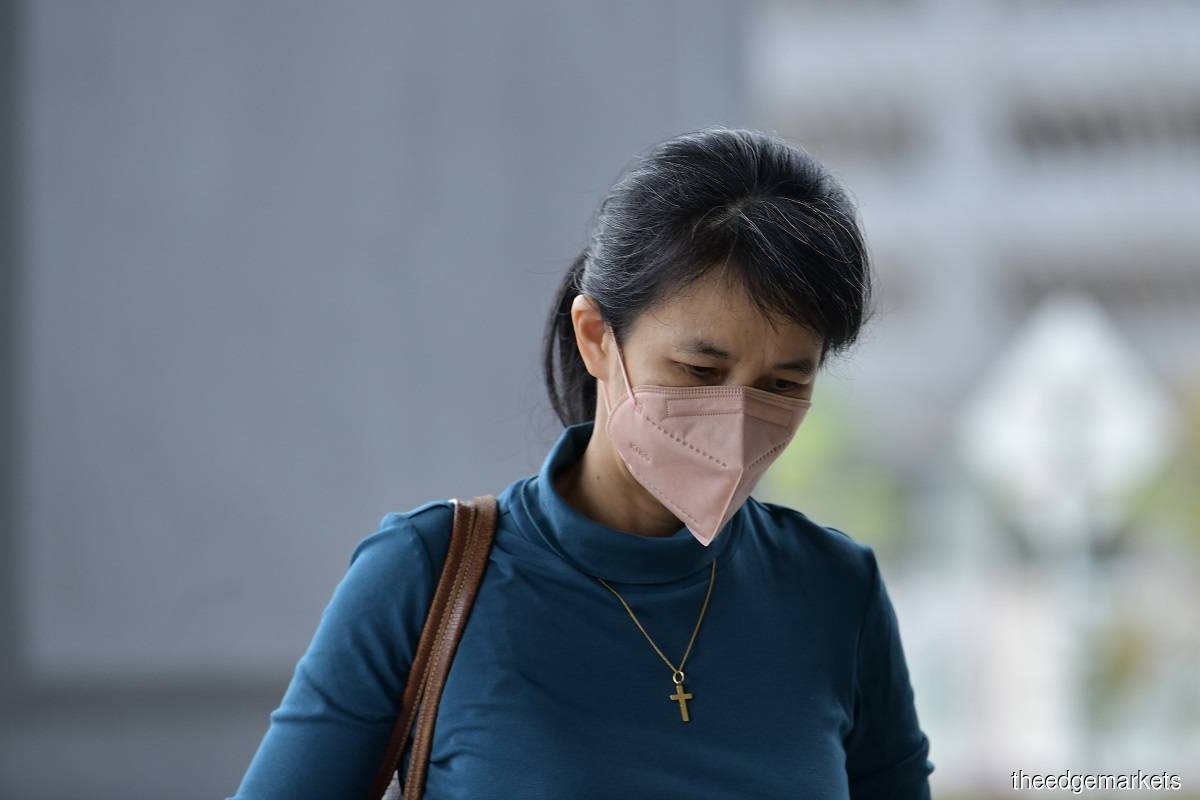 KUALA LUMPUR (Dec 13): Former AmBank relationship manager Joanna Yu revealed at the 1Malaysia Development Bhd-Tanore (1MDB-Tanore) trial of former prime minister Datuk Seri Najib Razak that in her dealings with fugitive financier Low Taek Jho or Jho Low, he often "name-dropped" or bragged about the famous people he had dealings with or knew.
On Tuesday (Nov 13), Najib's lead defence lawyer Tan Sri Muhammad Shafee Abdullah centred his cross-examination of Yu — the 41st prosecution witness — on Jho Low and how the fugitive financier had often "oversold" himself to people.
Yu acknowledged that in conversations with Jho Low, he had often name-dropped who he had meetings with or who he had known.
Yu testified that Jho Low had often mentioned that he had meetings with former Bank Negara Malaysia governor Tan Sri Zeti Akhtar Aziz and Najib. He even claimed to have met with Jordan's Queen Rania Al-Abdullah, and to have had meetings with Saudi Arabia's Prince Turki Bin Abdullah.
Shafee: He told you that he was very close to many leaders of the Middle-East countries.
Yu: He didn't tell me that. He would say he was meeting who and who.
Shafee: Like who?
Yu: He would drop names I guess. He was going to meet somebody from Kuwait. I would just let it pass as it didn't matter to me.
Shafee: So he would say he was going to meet somebody in Kuwait?
Yu: I can't remember specifically, but he did say he met with the prime minister or the governor of Bank Negara Malaysia. He also mentioned Queen Rania of Jordan.
Shafee: Did he mention a Price Turki?
Yu: Yes he did, and he also mentioned Tarek Obaid.
Tarek Obaid refers to PetroSaudi International Ltd's chief executive officer.
Shafee: Tarek is not a prince although he wishes he was one.
Jho Low never graduated from Wharton — Shafee
Shafee then asked Yu if she was aware that Jho Low had in fact dropped out of the Wharton School of Business at the University of Pennsylvania.
Yu said that she was not aware and that before Jho Low had dealt with the bank, he had given her a brief letter of his qualifications, which she recalled stated that he had indeed graduated from Wharton.
Shafee said he had received information from a "chairman of the Securities Commission" who knew the financier, and the chairman had told him that Jho Low had not graduated from the school.
Shafee: Jho Low never graduated from Wharton. Chairman of Securities Commission says that he's a dropout.
Yu: I don't know.
Shafee: So he convinced you that he was a graduate from Wharton.
Yu: Yes.
Shafee: He would oversell himself
Yu: Yes.
Shafee: Of course this you learned subsequently, during the material time you were dealing with him. But now you know the truth, some of the things, he overdid it when he represented [it] to the bank.
Yu: Yes.
Jho Low, who was instrumental in siphoning off billions of ringgit from 1MDB to his offshore accounts, is currently at large.
In this trial, Najib, 69, is facing four counts of abuse of power and 21 counts of money laundering, involving RM2.28 billion of 1MDB funds.
He was previously found guilty of abuse of power in relation to a RM4 billion loan given by Retirement Fund (Inc) (KWAP) to 1MDB's former subsidiary SRC International Sdn Bhd between August 2011 and March 2012.
The trial before High Court judge Datuk Collin Lawrence Sequerah continues on Wednesday (Dec 14) with Yu still on the stand.
Read also:
AmBank asked Najib to name mandate holder as it had no access to him to get approvals, court told
The Edge is covering the trial live here.
Users of The Edge Markets app may tap here to access the live report.