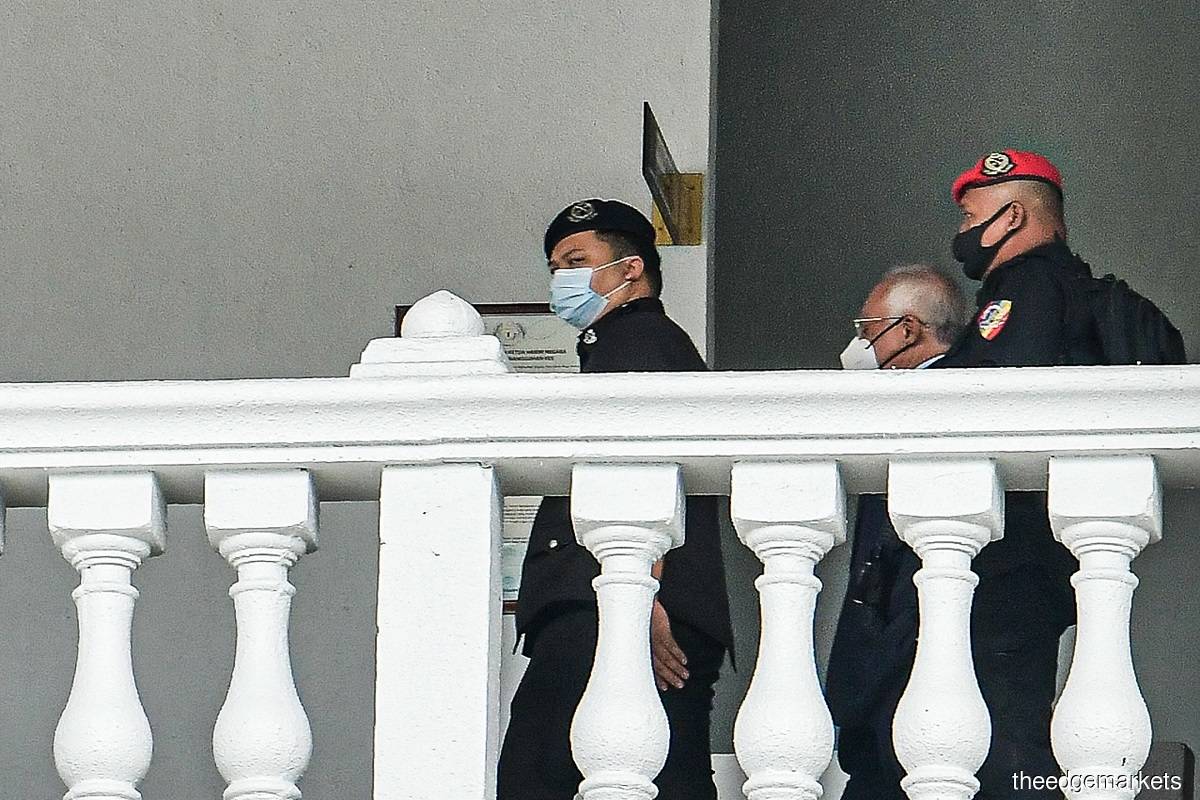 KUALA LUMPUR (Sept 27): Former Ministry of Finance (MOF) deputy secretary general Datuk Siti Zauyah Mohd Desa told the High Court that she had no direct access to then prime minister Datuk Seri Najib Razak to inform him about any procedural irregularities over the letter of support (LOS) for 1Malaysia Development Bhd's (1MDB) US$3 billion (RM13.26 billion) bond issuance.
Siti Zauyah said this on Tuesday (Sept 27) while testifying in the ongoing 1MDB-Tanore trial, responding to lead prosecutor Datuk Seri Gopal Sri Ram on the LOS for the bond issuance which was undertaken to finance the development of the estimated RM40 billion Tun Razak Exchange (TRX) property project along Jalan Tun Razak here.
Sri Ram: Why did you not approach the PM on these matters?
Siti Zauyah: I can't bypass my bosses to go to the PM. It is not the practice for an officer to go directly to the PM.
Siti Zauyah, the prosecution's 26th witness, had previously testified in June that MOF's stance was to issue a letter of comfort (LOC) for 1MDB's US$3 billion bond issue as a moral responsibility instead of an LOS, because the MOF did not intend to issue any form of guarantee by the government.
However, an LOS was issued on the lead arranger Goldman Sach's behest, and as Najib had signed the LOS on March 14, 2013, for 1MDB's US$3 billion bond issue, she said the government currently has to bear the repayment of 1MDB's debt.
An LOS is an indirect guarantee, where the parent company would have to settle the debt obligation if the company fails to repay the loan. If the holding company fails to do so, the government would be held accountable for the loan.
Due diligence would be conducted for an issuance of such an LOS with some feedback from the companies on their operations and financial statements.
After that, a Cabinet paper would be prepared for its approval.
On Tuesday, Siti Zauyah said she approached then former finance minister II Datuk Seri Ahmad Husni Hanadzlah about the matter, but he did not want to get involved.
Husni, who had also previously testified in this trial, said that he had raised 1MDB-related irregularities to Najib but was told to not get involved with matters concerning the strategic development company.
Siti Zauyah also said she did not have any direct access to the PM to convey any of the irregularities that transpired. She, however, said earlier that she had informed her superiors about the issues.
'Everything needed to be done speedily'
Siti Zauyah also testified that in her 25 years of experience with the MOF, this was the first time that "everything needed to be done speedily".
Sri Ram: You described this as being speedily done. Were the usual cautionary steps taken?
Siti Zauyah: No.
Sri Ram: Were the procedures followed?
Siti Zauyah: No.
She went on to explain — as she did in her previous testimony — that there was no due diligence to assess the project's cash flow.
"It was the first of its kind where we didn't have project cash flow. It is important to assess whether investments can [make] income to service the loan," she said.
She added that a proposal paper had to be prepared and tabled to the Cabinet on the same day with very limited information.
Siti Zauyah said her team at MOF's loans management, financial market and actuarial division (BPKA) had prepared an internal memo on the LOS for Cabinet's consideration based on then Treasury secretary general Tan Sri Mohd Irwan Serigar Abdullah's instruction.
She also testified on Tuesday that she could advise Irwan on financial matters, but it was up to him whether he wanted to accept the advice.
"[But] he did tell me this is urgent. It is from the PM [so] you have to do it," she said.
'I was scared'
During her cross-examination earlier this month, Siti Zauyah had frequently stayed silent or replied that she could not recall much of the information in her witness statement.
She was asked about this during the re-examination, to which she replied that she was scared as this was her first time testifying in a trial.
Sri Ram: When questions were asked you did not respond, and My Lord had to record that you did not respond. Can you explain [why you didn't respond]?
Siti Zauyah: This happened a long time ago and I was just trying to recall what happened. I don't want to give the wrong evidence.
Sri Ram: What is your state of mind [while testifying]?
Siti Zauyah: I was scared. It was difficult to think straight.
In this trial, Najib is charged with four counts of abuse of power and 21 counts of money laundering of RM2.28 billion of 1MDB funds.
The trial before High Court judge Datuk Collin Lawrence Sequerah continues.
The Edge is covering the trial live here.
Users of The Edge Markets app may tap here to access the live report.
Read also:
Najib okays 1MDB's US$3 bil bond support letter issuance without due diligence — MoF official
Despite damning witness statement, ex-Treasury deputy sec-gen 'does not remember' details of 1MDB's loans