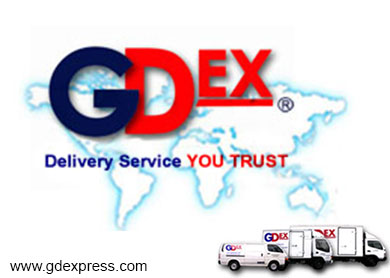 KUALA LUMPUR (Nov 13): Stronger sales growth and improved operation efficiency has boosted GD Express Carrier Bhd's (GDEX) earnings performance for the first quarter ended Sept 30.
GDEX saw its net profits for the first quarter ended Sep 30, 2014 (1QFY15) expanded by 35% to RM4.98 million against RM3.68 million in the previous corresponding quarter, as a result of stronger sales growth and an improvement in operation efficiency.
In a filing with Bursa Malaysia today, the carrier service provider said its revenue for 1QFY15 had also improved by 18% to RM43.74 million, from RM37.1 million the year before, as a result of positive sales growth contribution from both the courier and logistics services, which reflects a continuance of strong support from new and existing customers.
The group also achieved an improvement in earnings per share (EPS) of 0.59 sen in 1QFY15, as compared to 0.47 sen in the same period a year ago.
Meanwhile, GDEX had proposed to issue up to 310.85 million bonus shares on the basis of one bonus share for every three existing shares held, and will also issue up to 186.51 million warrants on the basis of one warrant for every five shares (not including bonus shares) held, in a move to reward its shareholders.
To accommodate the bonus issue, GDEX has also proposed to increase its authorized share capital to RM500 million comprising 10 billion shares, from RM50 million comprising 1 billion shares.
GDEX share price has staged a strong rebound after the heavy sell down across the global stock markets last month. The stock bounced back from a recent low of RM1.70 to RM2.12 today, with a market capitalisation of RM1.78 billion.