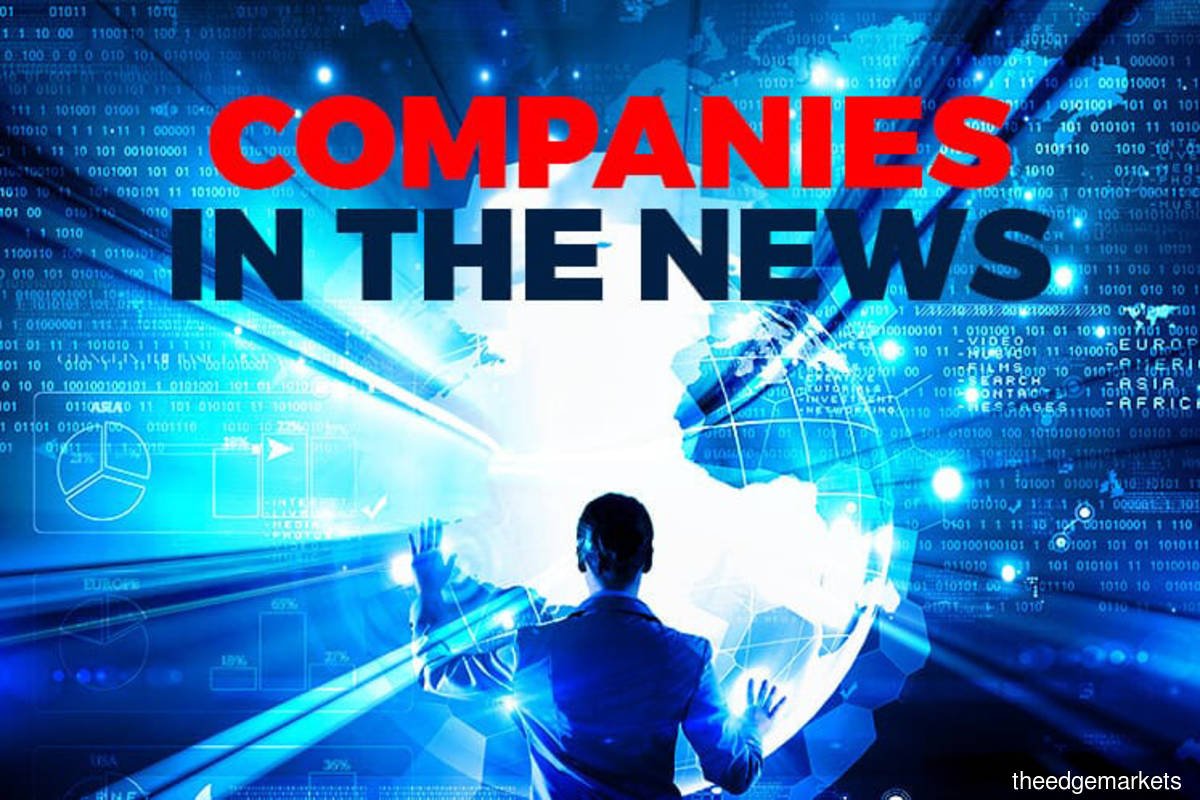 KUALA LUMPUR (Sept 14): Here is a brief look at some corporate announcements and news flow on Wednesday (Sept 14), which include Genting Bhd, Eco World International Bhd, Ranhill Utilities Bhd, Rubberex Corp (M) Bhd, UMW Holdings Bhd, Nexgram Holdings Bhd, Maxis Bhd, KIP Real Estate Investment Trust, Cosmos Technology International Bhd and Pos Malaysia Bhd.
Genting Bhd's 50% indirectly owned associate Resorts World Inc Pte Ltd is buying the entire stake in cruise trademarks owner Star Market Holdings Ltd for US$3.5 million (RM15.84 million) from Genting Hong Kong Ltd's 100%-owned subsidiary Star Cruises Asia Holding Ltd in a planned transaction that aims to, among others, consolidate the ownership of such trademarks and intellectual property rights under a single entity.
Eco World International Bhd (EWI) reported a net loss of RM56.68 million for the third quarter ended July 31, 2022 (3QFY22), compared with a net profit of RM2.49 million a year ago, amid lower profit contributions from projects in Australia. Also contributing to the poor performance were losses from joint ventures due to revision of profit margins on EW London's build-to-rent projects as a result of an extended construction programme. Quarterly revenue dropped 72.86% to RM34.5 million from RM127.13 million in 3QFY21 due to a lesser number of units sold being handed over to customers, as the majority of units were handed over in the last financial year.
Ranhill Utilities Bhd's indirect 49%-owned unit Perunding Ranhill Worley Sdn Bhd has secured a RM43 million contract from PTTEP HK Offshore Ltd, a wholly owned subsidiary of Thailand's PTT Exploration and Production PCL, to provide front-end engineering and design services for offshore facilities of the SK10B Lang Lebah development project offshore Sarawak.
Rubberex Corp (M) Bhd's shareholders have green-lighted the glove manufacturer's proposal to acquire a 100% equity interest in test kit manufacturer Reszon Diagnostics International Sdn Bhd for RM180 million. Shareholders have also unanimously approved the company's proposed diversification into the healthcare business and name change to Hextar Healthcare Bhd.
UMW Holdings Bhd's automotive sales jumped by 41% month-on-month in August 2022, driven by both UMW Toyota Motor Sdn Bhd and UMW's associate company, Perusahaan Otomobil Kedua Sdn Bhd (Perodua). The automotive group said it delivered 35,130 units in August, compared with 24,983 units registered in July.
Nexgram Holdings Bhd is planning to consolidate every 10 shares in the ACE Market-listed telecommunications and media firm into one new share. Upon the completion of the consolidation, Nexgram will see its number of issued shares to be between 441.43 million and 573.88 million depending on the subscription of outstanding warrants.
Maxis Bhd is working closely with its 5G Alliance partners on initiatives to create and commercialise 5G use cases and Internet of Things solutions across industries in Malaysia and Asia-Pacific.
KIP Real Estate Investment Trust (REIT) said the increase in costs due to inflationary pressures has had a negative impact on mall tenants' profit margins. However, executive director Valerie Ong said the impact on tenants of KIP REIT's malls is less because they are mainly small and medium store operators that provide essential goods.
Cosmos Technology International Bhd, which is scheduled to be listed on Bursa Malaysia's ACE Market on Oct 6 at 35 sen a share, said it plans to raise about RM22.44 million from its initial public offering, which involves a public issue of 64.13 million new shares. Cosmos plans to use the gross proceeds to finance, among others, the acquisition of a new building and purchase of new machinery.
Pos Malaysia Bhd has inked a memorandum of understanding with online marketplace Ejazmine Sdn Bhd to explore collaboration in logistics and courier services. Pos Malaysia said the proposed collaboration will enable both parties to help local small and medium enterprises reach global markets and local domestic distribution.