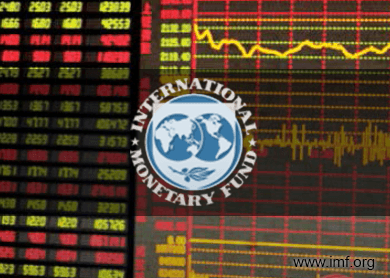 KUALA LUMPUR (Jan 20): The International Monetary Fund (IMF) has revised downward its global growth forecasts for 2015 and 2016 by 0.3% respectively to 3.5% and 3.7%.
In a statement Jan 20, the IMF said recent developments, affecting different countries in different ways, had shaped the global economy since the release of its October 2014 World Economic Outlook.
It said the new factors supporting growth – lower oil prices, depreciation of euro and yen— were more than offset by persistent negative forces, including lingering legacies from the previous crisis and lower potential growth in many countries.
IMF Economic Counsellor and Director of Research Olivier Blanchard said at the country level, the cross currents make for a complicated picture.
"It means good news for oil importers, bad news for oil exporters. Good news for commodity importers, bad news for exporters.
"Continuing struggles for the countries which show scars of the crisis, and not so for others.
"Good news for countries more linked to the euro and the yen, bad news for those more linked to the dollar," he said.
The IMF said the weaker global growth forecast for 2015–16 underscores the need to raise actual and potential growth in most economies.
"This means a decisive push for structural reforms in all countries, even as macroeconomic policy priorities differ," it said.
The IMF said that in most advanced economies, the boost to demand from lower oil prices was welcome.
"It will also lower inflation, however, which may contribute to a further decline in inflation expectations, increasing the risk of deflation," it said.
The IMF emphasised that monetary policy must then stay accommodative to prevent real interest rates from rising, including through other means if policy rates cannot be reduced further.
"In some economies, there is a strong case for increasing infrastructure investment.
"In many emerging market economies, macroeconomic policy space to support growth remains limited. But lower oil prices can alleviate inflation pressure and external vulnerabilities, giving room to central banks to delay raising policy interest rates," he said.