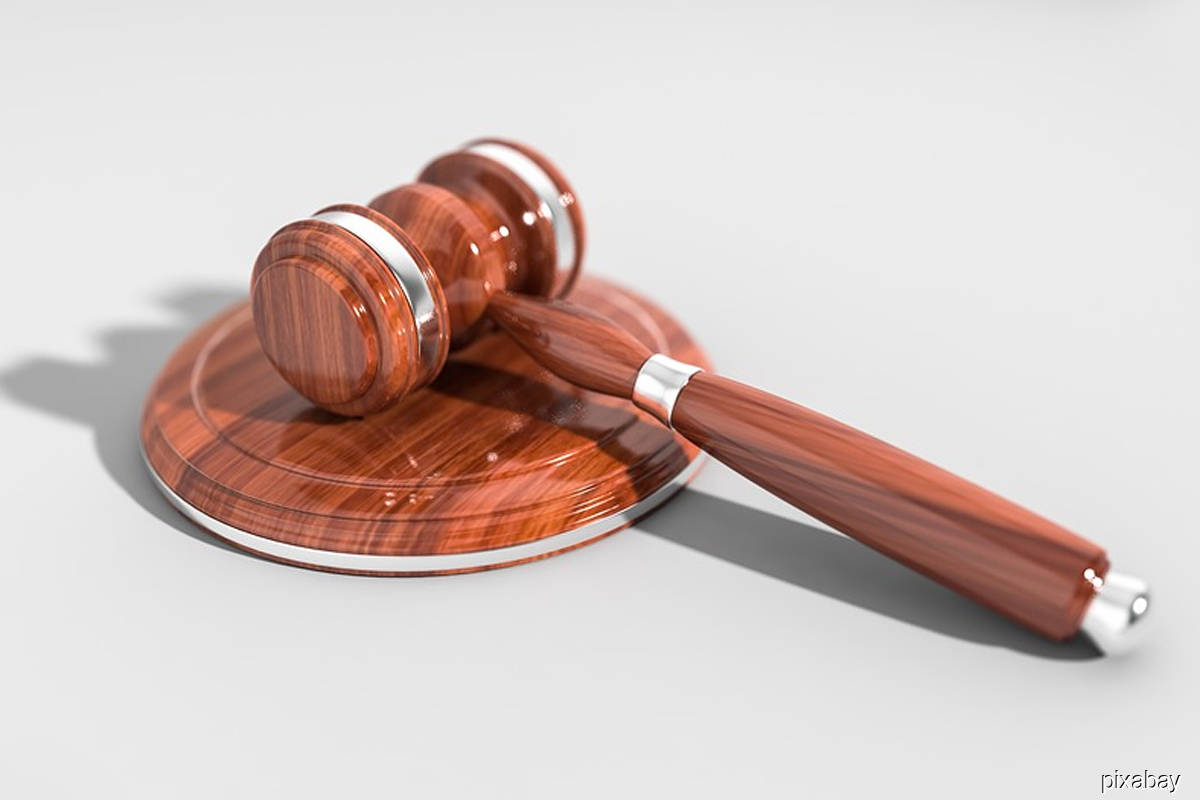 KUALA LUMPUR (Sept 14): Grant Thornton Malaysia's country manager has claimed trial to eight counts of criminal breach of trust (CBT) in the Sessions Court on Wednesday.
Datuk Narendrakumar Chunilal Rugnath, better known as Narendra Jasani, was charged before two separate judges with CBT amounting to RM2.38 million.
He was accused of committing the crime in his capacity as a manager and receiver of Sabah Forest Industries Sdn Bhd (SFI) over deposits belonging to Pelangi Prestasi Sdn Bhd, a firm owned by tycoon Tan Sri Syed Mokhtar Albukhary that was vying to take over SFI.
All charges are punishable under Section 409 of the Penal Code. If found guilty, Narendra faces between two and 20 years in prison, whipping and a fine.
In a statement issued later, Grant Thornton said it disagrees with the charges and will vigorously defend Narendra with facts and evidence.
"The case related to SFI is presently under receivership, and Narendra Jasani was appointed as the receiver and manager by virtue of the liquidator licence issued in his name, the work of which is undertaken by the consulting arm of Grant Thornton Malaysia," the audit firm said.
It added that his appointment was made in 2017 by Maybank Trustees Bhd, representing HSBC Bank Malaysia Bhd, Standard Chartered Bank Malaysia Bhd, ICICI Bank Ltd, Bahrain, ICICI UK Bank Plc and Cooperatieve Rabobank UA, Hong Kong.
Grant Thornton said Narendra had carried out his duties with the "highest professional standards".
It also assured its clients that its services and operations will not be affected following Narendra's charging.
Released on bail  
A total of five charges were read before Judge Bakri Abd Majid — two charges for offences committed in July and September 2020, and three charges for offences committed in February, March and May 2020.
Deputy public prosecutor Zulaaikha Mohd Apandi did not offer bail, as it was a non-bailable offence, but left it to the court's discretion. She suggested RM100,000 for the first two charges, and another RM100,000 for the other three charges.
Lawyer A G Kalidas, who represented Narendrakumar, asked for lower bail, arguing that his client is a 72-year-old with health issues.
Bakri set total bail of RM60,000 with one surety, and for Narendra's passport to be surrendered to the court.
Narendra was then charged before Judge Datin Sabariah Othman with three similar offences allegedly committed in November and December 2019, and January 2020.
Sabariah set bail of RM50,000 with one surety, and for Narendra's passport to be surrendered to the court.
Lawyer Daniel Annamalai held a watching brief for Pelangi Prestasi during the proceedings on Wednesday.
All the charges are set for mention on Oct 14.
Read also:
Syed Mokhtar-linked firm sues for return of RM120m deposit, profits over SFI takeover
Sabah Forest Industries thwarts suit by Syed Mokhtar-owned firm
Surin Murugiah & S Kanagaraju