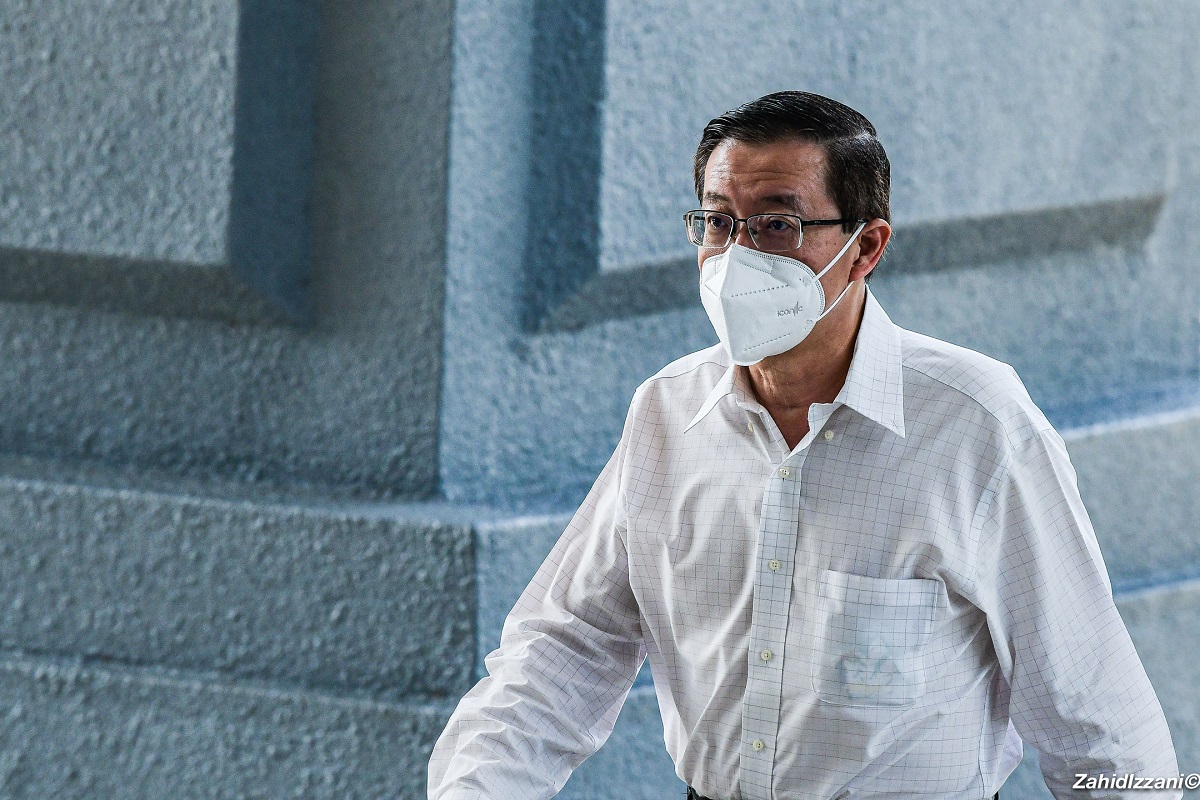 KUALA LUMPUR (Sept 29): The Sessions Court here has ordered the prosecution in former Penang chief minister Lim Guan Eng's undersea tunnel graft trial to hand over a digital copy of the mobile phone of a key witness to the defence by Oct 19.
The Malaysian Anti-Corruption Commission (MACC) had extracted the mobile phone data belonging to the key witness in the trial, Consortium Zenith Construction Sdn Bhd (ZCSB) director Datuk Zarul Ahmad Mohd Zulkifli, for forensic purposes in its investigation.
Lim's defence counsel Gobind Singh Deo on Thursday (Sept 29) applied for the court to order the prosecution to produce the copy. This was after a cross-examination with the eighth prosecution witness, MACC officer Wan Mohd Firdaus Wan Yusof, who shared details of the forensic extraction.
Meanwhile, the court also allowed Gobind's application seeking the particulars of another MACC officer, who was said to have conducted a different forensic extraction on another phone, which is said to contain the complete Whatsapp conversations between Zarul and businessman Gnanaraja Gnanasundram.
The separate extraction was allegedly for another criminal trial at the Shah Alam Sessions Court, Gobind raised in court.
Earlier, Wan Mohd Firdaus said he did two extractions from Zarul's mobile phone, as the first extraction was incomplete and excluded Zarul's WhatsApp messages.
A second extraction contained Zarul's conversations with Gnanaraja – but only within a particular timeline, following instructions by the MACC investigating officer (IO) overseeing the probe, Wan Mohd Firdaus said.
Notably, Gnanaraja was charged at the Shah Alam Sessions Court in 2019 with deceiving Zarul of RM19 million in relation to the Penang undersea tunnel project. He is alleged to have deceived the director sometime between July to August 2017.
To recap, Zarul had previously testified in his trial that he and Gnanaraja communicated via WhatsApp to discuss the delivery of RM2 million cash bribes to Lim.
According to Zarul, the pair delivered RM1 million cash in a bag to Lim at Publika at Hartamas on Aug 20, 2017, while another RM1 million bag was dispatched to the former Penang chief minister at Gnanaraja's residence on Aug 29.
Zarul claimed that the RM2 million he gave to Lim was part of the "bribe money" or a 10% cut for aiding his company to secure the Penang undersea tunnel project.
Lim, who is Bagan MP, is accused of using his position as the Penang chief minister to solicit a 10% cut of the RM6.3 billion undersea tunnel project's profit from Zarul, in return for aiding the businessman's company to secure the project. He is accused of accepting RM3.3 million in kickback from Zarul.
The DAP chairman also faces two counts of dishonest misappropriation of property in releasing two plots of state-owned land cumulatively worth RM208.75 million to Ewein Zenith Sdn Bhd and Zenith Urban Development Sdn Bhd ? two companies linked to the undersea tunnel project.
The prosecution was led by Datuk Wan Shaharuddin Wan Ladin. The trial is slated to continue before Sessions Court judge Azura Alwi on Oct 19 with the continued cross-examination of Wan Mohd Firdaus.
Read also:
MACC to charge businessman Gnanaraja with money laundering on Monday