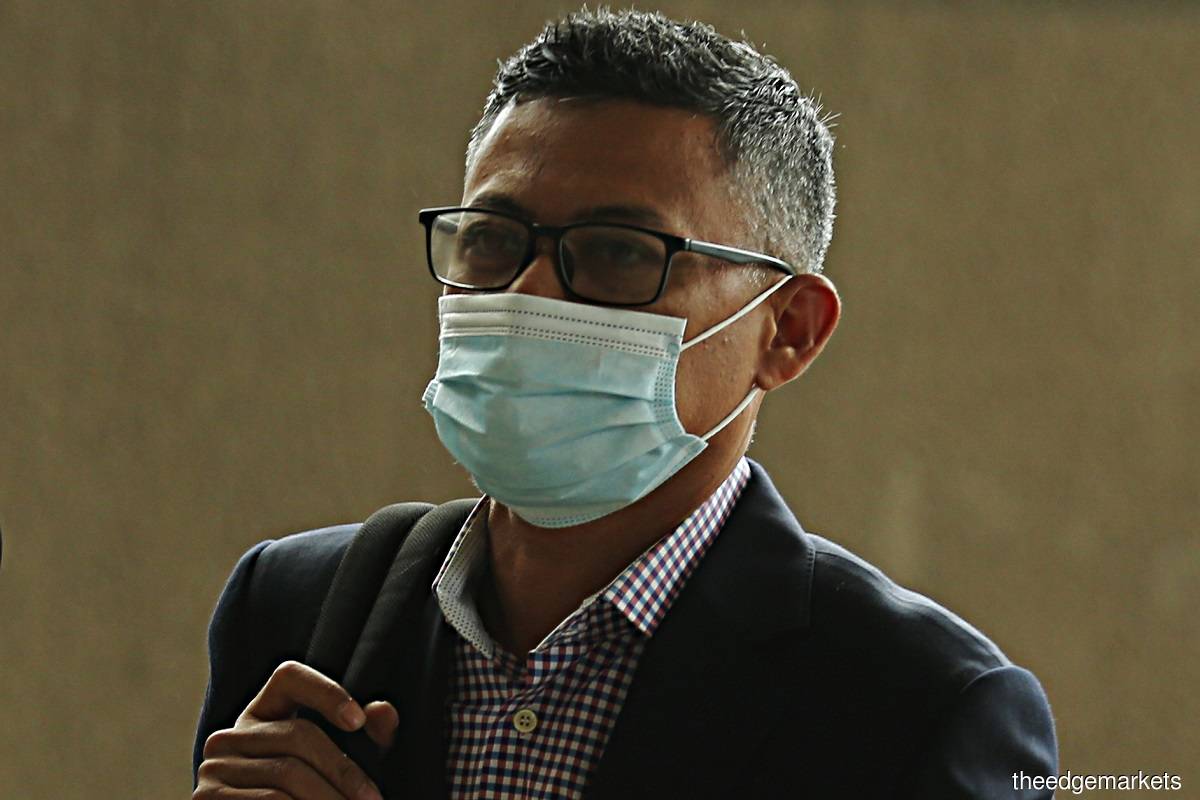 KUALA LUMPUR (Sept 15): Former 1Malaysia Development Bhd (1MDB) chief executive officer Mohd Hazem Abdul Rahman continues taking the stand at the 1MDB-Tanore trial today.
Yesterday, Hazem read part of his witness statement in Court which detailed the inner workings of the state investment arm, especially that of fugitive financier Low Taek Jho or Jho Low and Former Prime Minister Datuk Seri Najib Razak, who is the accused in this case.
Hazem testified that before he became its CEO, he was approached by Najib's private secretary, the late Datuk Azlin Alias, and Jho Low who told him that that the investment fund was set up to raise money for the ex-prime minister and his political party Umno.
The witness said that from the meeting, he was made to understand that all approvals need consent from Jho Low before any execution, if he wanted to work in 1MDB.
"Azlin further confirmed this. So I know that I had to comply with the PM's wishes and decision and that I need to report to Azlin and Jho Low," he added.
He also testified that on many occasions when he would question the actions of Jho Low, Azlin would step in and tell him to follow the orders given as orders from Jho Low come directly from Najib.
Mohd Hazem joined 1MDB as its chief operating officer in 2012, before becoming the CEO in March 2013 until early 2015.
Hazem also called it the "biggest trap in Malaysia's corporate history" when he intended to resign in 2013 shortly after taking the job.
In an email he sent to former 1MDB chief financial officer Azmi Tahir about seven years ago on Sept 19, 2013, Hazem stated his intention to quit 1MDB as he was "overwhelmed" by the unrealistic targets that Jho Low had set for him and the company.
Hazem told the court that the email he sent Azmi was a response to an email Jho Low sent to him on Sept 18 outlying 1MDB's investment blueprint.
After Hazem expressed dissatisfaction with how 1MDB had been run before him, Jho Low wrote a very detailed and long email about the future of 1MDB and Hazem's role in it, according to him.
Hazem decided to quit the following day after Jho Low's email.
"I feel obliged to tell you that this email (Jho Low's email) would further confirm my decision that I should leave the company. I don't think I can deliver as per the below email and I don't even think it is realistic for anyone to achieve, in the face of the significant outcry from the public," he said in the email.
In the same email, Hazem asked whether Azmi was keen on taking over the CEO post. "If you are interested in the job, I will recommend you for it to him (Jho Low) but let me know if you decide otherwise. My advice though, as a friend, is a no (hahaha)," he stated in the email.
Najib is on trial on four counts of power abuse to enrich himself with RM2.3 billion from 1MDB and 21 counts of laundering the same amount. He faces up to 20 years' imprisonment, if convicted.
The trial resumes this morning.
The Edge is covering the trial live here.
Users of The Edge Markets app may tap here to access the live report.