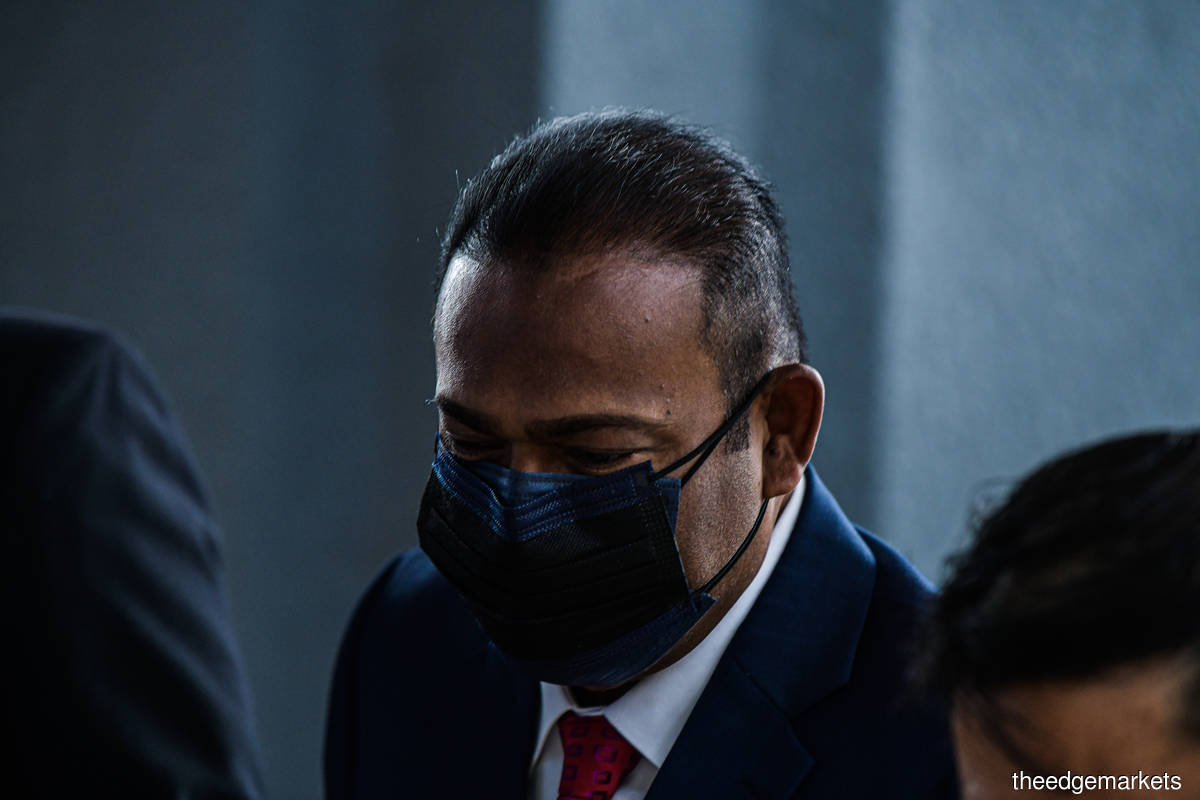 PUTRAJAYA (Sept 8): The appeal by Baling Member of Parliament Datuk Seri Abdul Azeez Abdul Rahim over his defamation suit against DAP chairman Lim Guan Eng in the Court of Appeal was postponed on Thursday (Sept 8).
This came about as appellate court judge Datuk Vazeer Alam Mydin Meera, who led the three-member bench, decided to recuse himself from hearing the appeal.
"I have connections to some of the parties in the matter. Hence, this case is fixed for case management to fix a trial date," Vazeer said.
Besides Vazeer, the other members of the bench were Datuk Hadhariah Syed Ismail and Datuk Seri Mariana Yahya.
Azeez was represented by senior counsels Porres Royan and Craig Ho, while Lim was represented by Datuk N Mureli.
In December 2020, the Penang High Court dismissed a suit brought by Azeez against Lim for defamation with regard to Lim, a former Penang chief minister, who had allegedly linked Azeez with the state's RM6.34 billion undersea tunnel project.
Lim at a press conference alleged in 2018, when he was the chief minister, that Azeez was linked to a payment of RM3 million in consultation fees by the developer of the project.
The Baling MP, who was formerly the Lembaga Tabung Haji chairman, sought general, exemplary damages and other relief deemed fit by the court.
However, Lim himself is presently embroiled in a criminal trial in the Sessions Court with regard to graft allegations over the Penang undersea tunnel project.
Lim, who is also the Bagan MP, is charged with two counts of dishonest misappropriation of property by releasing two plots of state-owned land to two companies.
He is also accused of soliciting, at a hotel in Kuala Lumpur in March 2011, a 10% cut in profits from the undersea tunnel project from Datuk Zarul Ahmad Mohd Zulkifli, a director of Consortium Zenith BUCG Sdn Bhd, a special purpose vehicle of Beijing Urban Construction Group (BUCG) for aiding the group to secure the project.