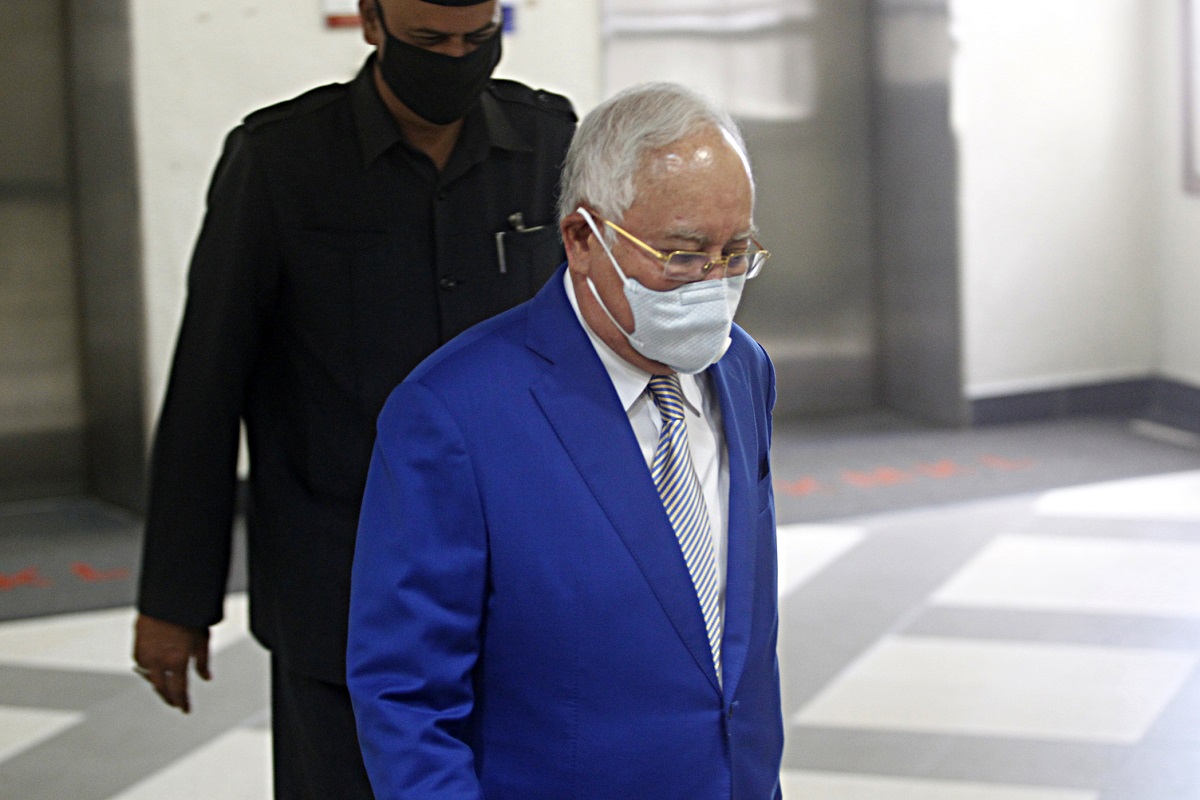 KUALA LUMPUR (Aug 14): The High Court here had today dismissed former prime minister Datuk Seri Najib Razak's application to strike out the 1Malaysia Development Bhd (1MDB) audit report tampering charge against him.
Justice Mohamed Zaini Mazlan ruled that Najib had failed to show how the charge against him is oppressive. 
The judge said an application to set aside or quash a charge should only be allowed in the rarest of circumstances where there is a miscarriage of justice. 
As such, Justice Mohamed Zaini said the court will only consider the application when the case for the prosecution is concluded based on the entire evidence and whether the prosecution has a prima facie case against the appellant. 
"The grounds submitted by the applicant, as convincing as he thinks they are, should only [be] considered at the end of the prosecution's case, for it would be premature for the court to at this stage consider them without availing itself of all the evidence that the prosecution will submit. 
"The grounds do not meet the high threshold required to set aside or quash the charge against him. The applicant's application is therefore dismissed," Justice Mohamed Zaini said in his written judgement. 
Najib had earlier applied to strike out the charge after Justice Mohamed Zaini permitted the prosecution to amend the charge.
On June 24, 2020, it was reported that the High Court had on that day allowed the prosecution to amend the charges in the 1MDB audit tampering case as the judge ruled that it would not prejudice Najib and former 1MDB president Arul Kanda Kandasamy.
It was reported that Justice Mohamed Zaini had decided on the matter after hearing submissions from all parties then.
It was reported that in his ruling, the judge said the court does not think that both the accused would be prejudiced with the amendments as only seven witnesses had been called and not all witnesses were subject to cross-examination.
Read:
Court allows prosecution to amend 1MDB audit tampering charges
For more stories on the 1MDB audit report tampering trial, click here.