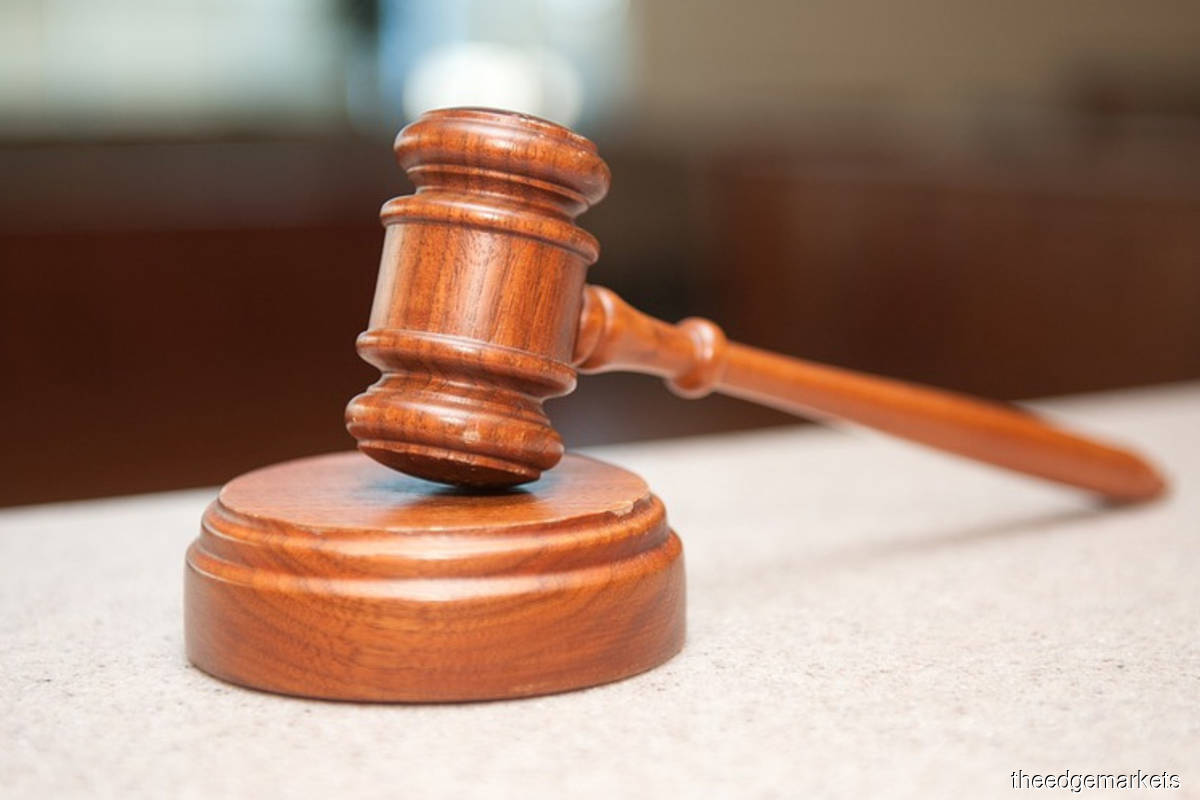 Below is an opinion piece from Sheriffah Noor Khamseah Al-Idid Syed Ahmad, reproduced in full. Sheriffah is a nuclear and innovation advocate. She is co-author of a forthcoming book "Innovation in the Judiciary — International Best Practice".
THE Covid-19 pandemic has created health, social, business and economic crises across the globe.
Malaysia too has not been spared its impact and consequences. A large number of rakyat have lost jobs and sources of income, resulting in many facing severe financial difficulties. This is causing a lack of basic needs including food and shelter and is even driving people to take their own lives.
The Bendera Putih or White Flag Initiative saw the introduction of a cooperative platform for the rakyat, where people could hang a white flag as a sign of their need for help. This has helped alleviate the hardships of a large number of families.
Although the Government had announced that the Covid-19 pandemic was transforming into an endemic as demonstrated by lower numbers of Covid-19 infections and deaths, the hardship of many rakyat still remains acute.
News reports of men and women stealing food and beverages and being punished for it, including being jailed, have caught the attention of Malaysians, many of whom strongly feel that more just and fair treatment should be provided for these men and women who are desperate for food to survive, especially during these times of severe hardship.
Headtopics.com had reported in April that a 31-year-old single father was sentenced to three months' jail for stealing 18 Milo packets at a store in Kota Kinabalu. The father had confessed that he had stolen the beverage to sell, as he needed money. Prior to sentencing, the man's counsel from the National Legal Aid Foundation urged for leniency, as he was a single father and needed to look after his child.
More recently, a 43-year-old mother of four was sentenced to 14 months' jail for stealing two packets of Milo from a supermarket in Terengganu in May. It was reported that she was a repeat offender and a drug addict. No mention was made as to whether she has a family or whether she needed to support her children and family.
Flashback to 2016 — Borneo Post had reported that two men were each jailed 10 months by the Magistrate's Court for stealing six packets of Milo from a supermarket at Bandaran Berjaya in Kota Kinabalu. Bernama had reported that for stealing six Milo packets from a supermarket, an unemployed man was sentenced to 15 days' jail by the Magistrate's Court in Kuala Lumpur in August 2016. Additionally, the news agency reported that the accused, who was not represented, has a record of 11 drug offences, a theft case and a robbery case.
In Malaysia, the punishment for theft, under Section 379 of the Penal Code, is a jail term of up to seven years, a fine or both.
From the above, it is testimony that although a maximum jail sentence of seven years with possibility of a fine as well, has been determined for theft, however, as trial judges are allowed to impose sentences entirely at their own discretion, this has created sentencing disparities in which different criminals received very different sentences for the same crime. This is seen in the case of the 43-year-old woman, a drug addict who was jailed for 14 months for stealing two packets of Milo in May in Terengganu, while an unemployed man was jailed 15 days for stealing six packets of Milo.
This was well before the Covid-19 pandemic. In 2022, we live in a period of grave hardships for many Malaysians impacted by the Covid-19 pandemic-turned-endemic.
Within this context of severe hardships and difficulties faced by the rakyat, many people feel that the court should make a humanitarian decision and set a just and fair sentence on the mother of four and others facing hardships due to the lack of a job and income, but who need bare necessities like food and beverages to just survive. This would reflect an act of kindness and compassion.
Stealing Food When You Are Hungry  —  Should It be a Crime? — International Examples and Practices
Hunter College New York City Food Policy Centre in an article titled "Stealing Food When You Are Hungry — Should it Be A Crime?" published on Nov 21, 2019 had spotlighted that in its two months' investigation, important societal questions had emerged including: Should food theft by an impoverished, hungry person be a crime? And, why would someone steal when emergency food resources are available?
Oren Yaniv, a spokesman for the Brooklyn District Attorney's Office, says that many petty larceny cases (stealing an item valued at US$1,000 or less) are being diverted before they arrive in court under a programme called Project Reset, which allows individuals arrested for certain misdemeanours to complete a half-day course. Then the district attorney's office declines prosecution and the individuals "never have to appear in court". When cases involving shoplifting of food do reach court, Yaniv explains that they are almost always resolved at arraignment with an ADC (Adjournment in Contemplation of Dismissal), which means the case is dismissed after six months if the defendant does not commit another offence.
In 2016, Italy's highest court, The Supreme Court of Cassation, ruled that it isn't a crime when someone in desperate need steals a small amount of food. The court was deciding on a 2011 case involving a homeless man who had been caught stealing a sausage and cheese from a Genoa supermarket. The man put the stolen items, worth less than US$5, under his jacket before paying for breadsticks. He was arrested, convicted and given a six months' jail sentence. The High court overturned that decision because the man had an immediate and essential need for nourishment. Some Italians had praised the court for making a humanitarian decision in a country beset with poverty.
Recommendations for Malaysia
It is time for Malaysia to consider introducing and promoting innovation in the judiciary for a more compassionate approach for vulnerable groups desperate for food to survive. This can be done by introducing new policies, practices and technologies such as for cases involving food theft by adopting and introducing selected international best practices, including among others, Project Reset.
The concept of innovation, initially applied to enterprises and businesses, has now been used in other types of organisations, including those of the justice system. 
Judicial innovation is the effort to create better or more efficient products of justice, processes, services, technologies, or ideas that are accepted by markets, governments and society.
Project Reset is a unique programme in New York City, created by the Centre for Court Innovation. It offers a constructive approach to minor crime, expanding the array of options available to law enforcement and offers people who have committed a low level crime such as shoplifting, the opportunity to engage in two to four hours of programming.
Participants who complete this programming never need to set foot in a courtroom and thus avoid a criminal record, essentially diverting their case out of the traditional court system.
Additionally, this programme offers participants voluntary referrals to social services such as counselling, job training or substance abuse treatment.
This provides the participants a better and brighter future through the avoidance of a criminal record and with support from relevant bodies and agencies.
With these recommendations, I hope that food thefts would and could be significantly reduced and less Malaysians subjected to jail sentences for stealing food to curb their and their families' hunger.