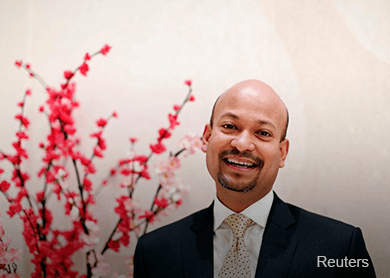 KUALA LUMPUR (Jan 16): On the receiving end of consistent attacks by opposition lawmaker Tony Pua, the new head of government-owned 1Malaysia Development Bhd Arul Kanda Kandasamy has invited the DAP publicity chief to engage with him "to be better informed" about the controversial debt-ridden fund.
Arul, the company's president and group executive director, said he was willing to engage with 1MDB's detractors and provide insights in view of the criticism that the company has received.
"Often, in recent months, statements that have been issued about the company appeared to have been based more on speculation rather than full knowledge of the actual facts and figures.
"As such, if there are any issues that Pua wishes to raise, I am willing to engage with him, and share any insights where I am in a position to do so," Arul said in a press statement today.
"Once he has all of the facts and figures, from both sides, he is of course free to form his own opinion about the matter under consideration.
"We hope that this will allow Pua to be better informed, and have full knowledge of the relevant facts, when issuing statements about 1MDB in the future."
Pua, who is also the Petaling Jaya MP, has been one of 1MDB's biggest critics, highlighting the company's massive debts, questioning its secrecy over its money parked in the Cayman Islands, its purchase of energy assets and its opaque operations.
Pua, who frequently issues press statements against 1MDB, had recently urged Arul as the fund's new chief to "wipe the slate clean" by being transparent in explaining 1MDB's problems and in conducting his strategic review of the fund's business and operations.
Arul had responded to criticism against 1MDB before this, calling the attacks politically driven and made without knowledge of the company.
But Pua had asked Arul to "shame" 1MDB's critics by furnishing hard facts and figures to set the record straight.
Arul said this latest statement by Pua had caught him by surprise, as 1MDB was "not in the business of shaming" anyone, regardless of the speculations made.
"As a company that is wholly owned by the Ministry of Finance, I believe public scrutiny of 1MDB is a good thing, and will only serve to strengthen the company and its governance.
"Unfortunately, I am afraid that has not always been the case," Arul noted in a brief statement today.
Arul said Pua was fully entitled to issue comments and statements about 1MDB but should do so with an informed view.
Besides Pua, PKR's secretary-general Rafizi Ramli and former prime minister Tun Dr Mahathir Mohamad are also frequent critics of 1MDB.