This article first appeared in Capital, The Edge Malaysia Weekly, on November 14, 2022 - November 20, 2022.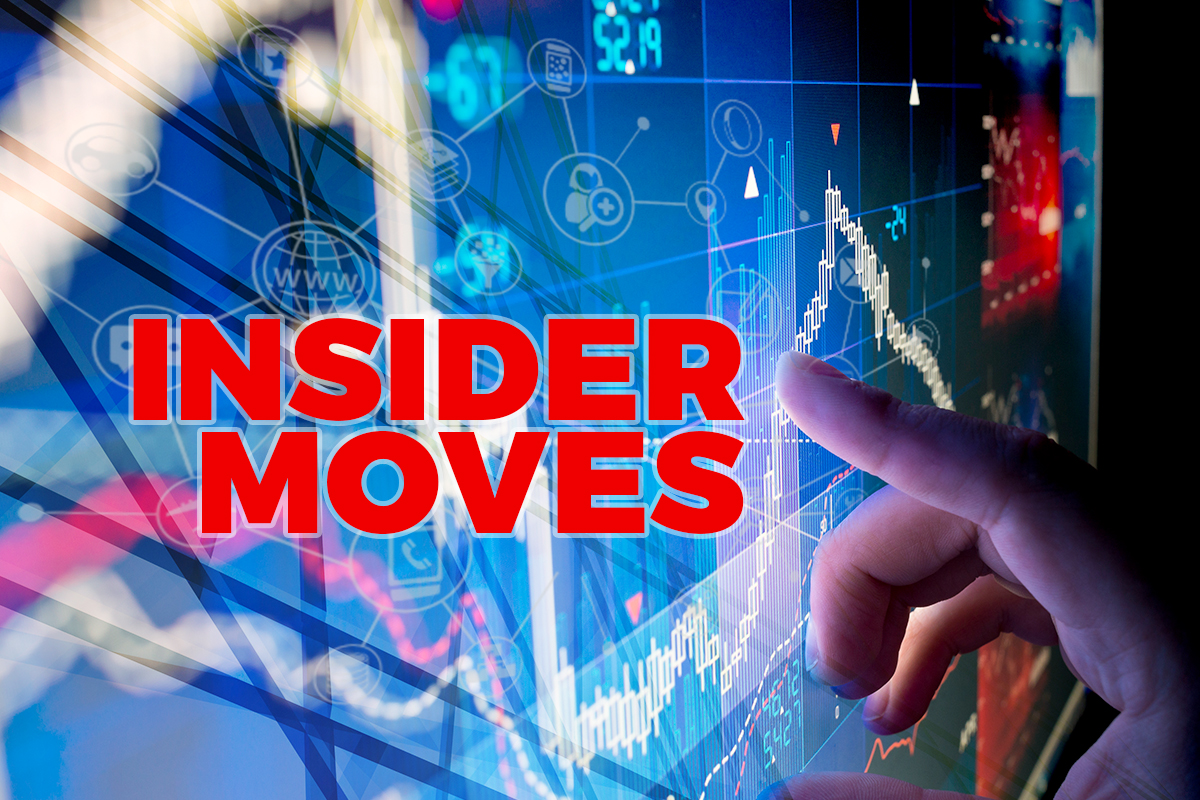 Notable filings
Notable shareholding changes for the period between Oct 31 and Nov 4 included Mitraland Group founder and CEO Chuah Theong Yee emerging as a new substantial shareholder of Eonmetall Group Bhd. Chuah bought 20.18 million shares, or a 7.3% block, off market at undisclosed prices on Oct 31.
Stock market data that day showed 20.18 million shares changing hands at 69 sen apiece or RM13.92 million in total, even as Eonmetall shares had traded between 66.5 sen and 72.5 sen before closing at 72 sen.
The seller is likely EMT Systems Sdn Bhd (formerly known as E Metall Systems Sdn Bhd), which is no longer a substantial shareholder of Eonmetall after selling the same number of shares that day.
At its close of 66.5 sen on Nov 9, Eonmetall's share price was up 38.5% year to date (YTD), giving the company a market capitalisation of RM183.9 million.
Over at property developer Magna Prima Bhd, executive director Tan Chin Yen emerged as a substantial shareholder with 21.59 million shares or a 5.38% stake after buying 8.96 million shares or a 2.23% stake off market at 55.8 sen apiece, or RM5 million in total, on Nov 1. Since then, Tan has further raised her holding to 12.95%, or just under 52 million shares, after buying 30.4 million shares or a 7.57% stake at 55.8 sen apiece or RM16.96 million in total on Nov 4.
Filings show that Tan, who had held 6.33 million shares or a 1.58% stake as at end-March, had earlier spent about RM3.2 million to buy 4.1 million Magna Prima shares at 48 sen each on Sept 22, and 2.2 million shares at 55.8 sen each off market on Oct 28.
According to Magna Prima's 2021 annual report, its largest shareholder as at end-March was non-executive director Ho Wen Yan. Ho, who is also CEO of real estate developer Hua Yang Bhd, had a 25.78% stake in Magna Prima, held through Prisma Pelangi Sdn Bhd, while the second largest shareholder was Lee Hing Lee with 17.68% equity interest held through Fantastic Realty Sdn Bhd.
Magna Prima shares are thinly traded. At its recent close of 47 sen on Nov 7, the stock was up 14.6% YTD, giving the company a market capitalisation of RM187.6 million.
Meanwhile, filings show Datuk Seri Goh Choon Kim is no longer a substantial shareholder of Caely Holdings Bhd after he disposed of 54.35 million shares off market on Oct 31.
Stock market data shows 54.35 million shares changing hands at 25 sen apiece or RM13.59 million in total in nine direct deals, ranging from two million to 10 million shares. The transacted price was below the 29 sen that the stock had traded and closed at on the open market that day, on the back of thin volume of only 20,000 shares.
Notable movements
Closing at RM1.12 on Nov 9, the share price of Perak Transit Bhd was a shade off its recent 52-week high of RM1.16 on Nov 2 but was still up just over 85% YTD, giving the company a market capitalisation of RM783 million. The counter had more than doubled from its 52-week low of 51 sen on March 8.
Shares of the company, which operates a transport terminal hub in Perak, saw more trading interest and surged past the RM1 mark on Nov 1 after Hextar Global Bhd executive director Datuk Eddie Ong Choo Meng emerged as a substantial shareholder on Oct 28.
Ong had a 6.92% stake or 48.4 million Perak Transit shares after buying 13.7 million shares on Oct 28. By Nov 7, however, Ong had raised his holding to 8.48% or 59.26 million shares after buying 3.16 million shares on Nov 1, 1.6 million shares on Nov 2, three million shares on Nov 3, 1.7 million shares on Nov 4 and 1.4 million shares on Nov 7.
Shares of Hextar Global are also doing well YTD. Closing at RM2.41 on Nov 9, the counter was up 52.5% YTD, giving the company a market capitalisation of RM3.1 billion. Reportedly a savvy investor, Ong — who has a 7.79% stake in Hextar Global and 21.37% in Hextar Technologies Solutions Bhd — also has 13.07% equity interest in SWS Capital Bhd and 1.5% in Solarvest Holdings Bhd, Bloomberg data showed at the time of writing. In an interview with The Edge in August, Ong said he and his family control nine public-listed companies on Bursa Malaysia while holding minority stakes in another 30 PLCs.