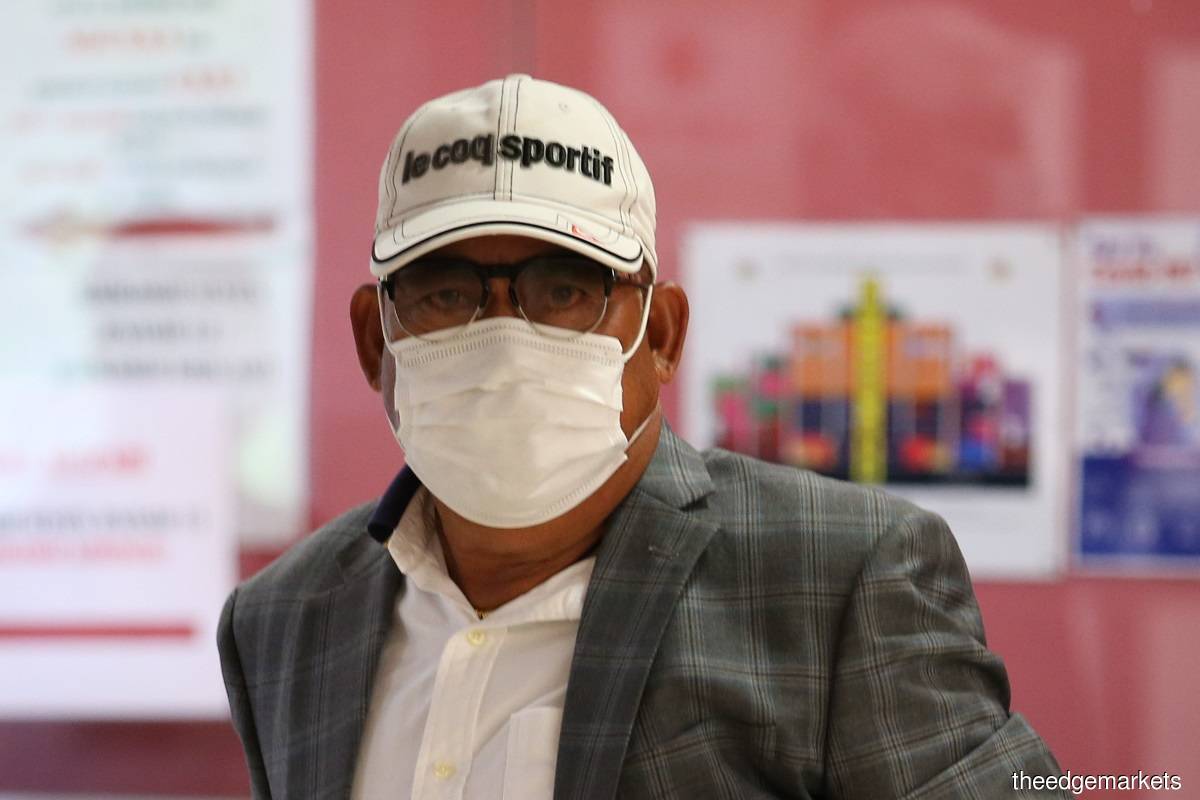 I made an agreement with Fuad (Yassin). He was a politician so he could help me get the letter of award. I gave him one month to do it.
KUALA LUMPUR (Aug 17): Jepak Holdings Sdn Bhd managing director (MD) Saidi Abang Samsudin today denied agreeing to pay RM60 million to his old friend and former education minister Datuk Seri Mahdzir Khalid for helping Jepak secure a RM1.25 billion project in 2016.
Testifying in Datin Seri Rosmah Mansor's graft trial, Saidi denied the suggestion by Rosmah's lawyer Datuk Akberdin Abdul Kader that he had offered to pay Mahdzir RM1 million a month over a duration of five years, totalling RM60 million, as a contribution for assisting Jepak obtain a letter of award to supply solar hybrid systems to 369 schools in rural Sarawak.
Jepak consultant Rayyan Radzwill Abdullah earlier testified that he had been instructed by Saidi to work with one Fuad Yassin to prepare an agreement to formalise the payment between the company and Mahdzir.
Rayyan testified that Fuad acted as a proxy for Mahdzir and had appeared in one of the Education Ministry's technical meetings discussing the solar hybrid project. Fuad has since reportedly gone missing.
Saidi acknowledged that he and Mahdzir were old friends, but denied the suggestion of paying the latter, clarifying that the agreement was only made between Jepak and Fuad.
Akberdin: Think properly sir. Mahdzir asked for a 20% contribution of the total project value but you said it was too high so you settled at RM60 million. Fuad was Mahdzir's proxy who made the agreement for him.
Saidi: Disagree. Mahdzir didn't ask. I made an agreement with Fuad. He was a politician so he could help me get the letter of award. I gave him one month to do it.
Akberdin: Fuad played no role in this. You didn't even know him well. What was so special that you would pay him this much?
Saidi: I'm a politician. He's a politician. Politicians need politicians. He said he could get the job done.
Akberdin: I put it to you that you're lying. The money was meant for Mahdzir. You're just denying to protect him.
Saidi: Up to you. I disagree.
The witness, however, agreed that he had paid RM40,000 to Mahdzir meant for his Umno party division in Kedah.
Earlier, Saidi agreed that Pekan Umno division secretary Datuk Ahmad Aazmey Abu Talib had played a key role in getting minuted approval for the project from Rosmah's husband and former prime minister, Datuk Seri Najib Razak.
As such, Saidi testified that he had agreed to pay Aazmey RM50 million or 4% of the total value of the project for his contribution. However, he said he did not remember how much was actually paid to Aazmey.
Saidi is the 17th prosecution witness in the trial, which entered its 21st day today at the High Court.
Rosmah is being tried for allegedly receiving RM5 million and RM1.5 million from Saidi in 2016 and 2017 respectively, for assisting him in securing the solar hybrid project.
The trial continues tomorrow before Justice Mohamed Zaini Mazlan.