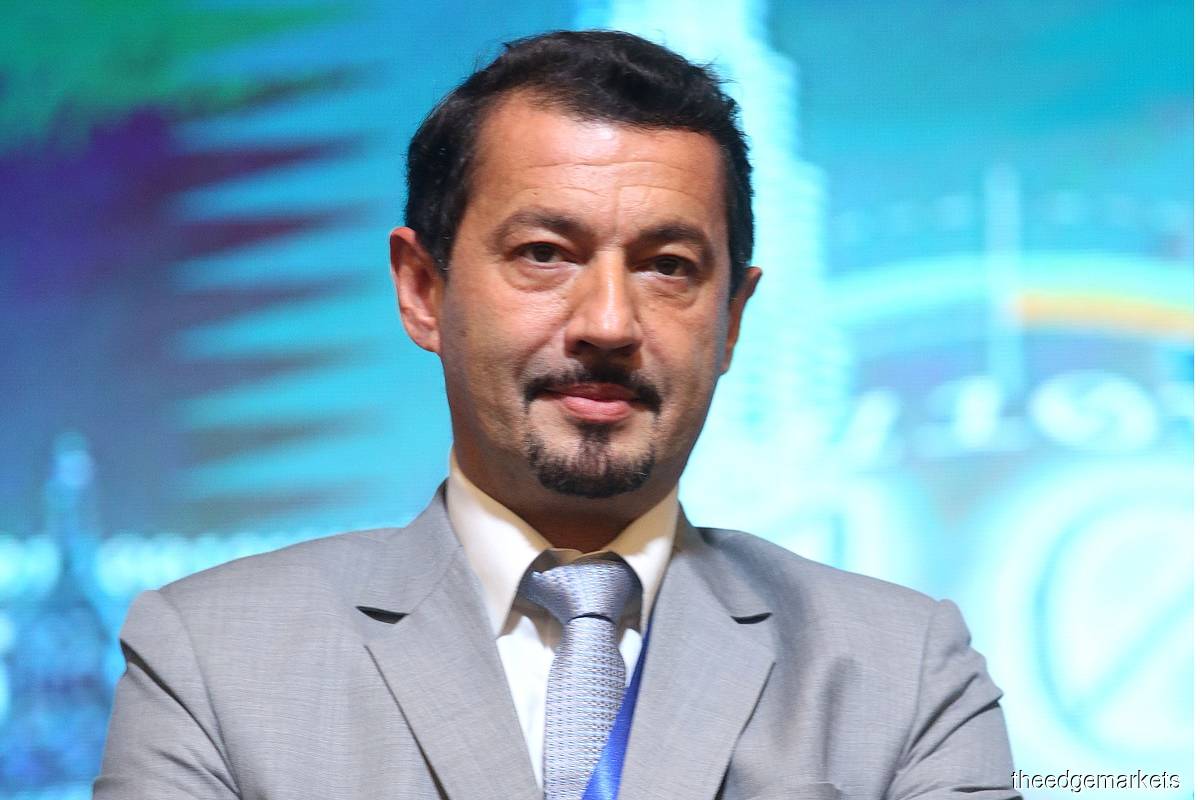 KUALA LUMPUR (Nov 22): The Edge Media Group chairman Tan Sri Tong Kooi Ong said he gifted whistleblower Xavier Andre Justo US$2 million (RM8.2 million) in 2019 for helping to expose wrongdoings at 1Malaysia Development Bhd (1MDB) as Justo paid a huge price to save Malaysia from the world's largest kleptocracy.
Testifying in the 1MDB-Tanore trial on Tuesday (Nov 22), Tong said Justo had to endure a lot as he was jailed in Thailand for actions that saved Malaysia.
Lead prosecutor Datuk Seri Gopal Sri Ram had questioned Tong about the US$2 million and the reason he gave it to Justo, especially when the Swiss national had been accused of blackmail.
"I felt that Justo, for no whim and fancy and for nothing to gain, paid a huge price to be jailed in Thailand for an action that saved Malaysia from the world's largest kleptocracy," the witness said.
Justo paid a heavy price for providing information to The Edge, as well as the Sarawak Report, which showed that billions of ringgit were stolen from 1MDB under the guise of a joint venture with PetroSaudi International between 2009 and 2011.
He was arrested in Bangkok in June 2015 on blackmail charges, and was paraded in front of selected media as if he was a hardcore criminal, and then incarcerated in a Thai prison for 18 months.
Tong testified that the information Justo had given helped The Edge establish facts and proof for the investigative reporting it was carrying out based on circumstantial evidence.
"It was obvious to us prior to February 2015 that although we at The Edge were looking at 1MDB, and clearly things were going wrong (at 1MDB). We had circumstantial evidence to put together, but after we met Justo, there were facts," he said.
Because of Justo's valuable contributions, Tong said he felt the Malaysian government should have rewarded him, and when it did not, he stepped in.
"I thought he deserved to be paid and I thought the government of Malaysia should have awarded him something but in the absence I, Tong Kooi Ong, decided that I should help him," he told the court.
The exposés that started in March 2015 led to a global investigation in the US, Switzerland and Singapore that revealed that as much as US$6.5 billion belonging to 1MDB had been stolen.
The US Department of Justice had described it as the largest case of kleptocracy it had ever uncovered.
Data could not have been stolen
On Monday, during cross-examination by Najib's lawyer Tan Sri Shafee Abdullah, Tong was asked if the data that Justo had given was stolen from PSI.
Tong explained that it was not stolen because his lawyers had written to PetroSaudi to ask about the data, and they had never reported it as stolen.
"My lawyers had asked PetroSaudi and they never reported their data as stolen," said Tong. "PetroSaudi has never reported anything as stolen. I don't understand how you can say it's stolen when it was not reported missing."
On Tuesday, Tong explained that he did not have to pay Justo for the data at that material time, as he never received the data directly from the whistle-blower.
Tong said he had on Feb 11, 2015 met Sarawak Report editor Clare Rewcastle-Brown in Singapore, and was introduced to Justo. However, Justo gave the data only to Rewcastle-Brown, who subsequently gave it to Tong.
"Justo, upon verification of the data at the Fullerton Hotel in Singapore — he authenticated and verified the data with IT experts — gave it to Clare Rewcastle-Brown," he said.
Shafee: You did not pay him (in 2019) because he didn't give you anything (and) you got the information from Clare?
Tong: Yes.
In the 1MDB-Tanore trial, former prime minister Datuk Seri Najib Razak is charged with four counts of abuse of power and 21 counts of money laundering of RM2.28 billion of 1MDB funds.
The hearing before judge Datuk Collin Lawrence Sequerah continues on Wednesday (Nov 23).
The Edge is covering the trial live here.
Users of The Edge Markets app may tap here to access the live report.
Read also:
Tong tells court Jho Low told him to 'be careful' about The Edge's reporting on 1MDB, regarded it as threat
1MDB-Tanore: Defence says admitting audio recording infringes on Najib's right to fair trial