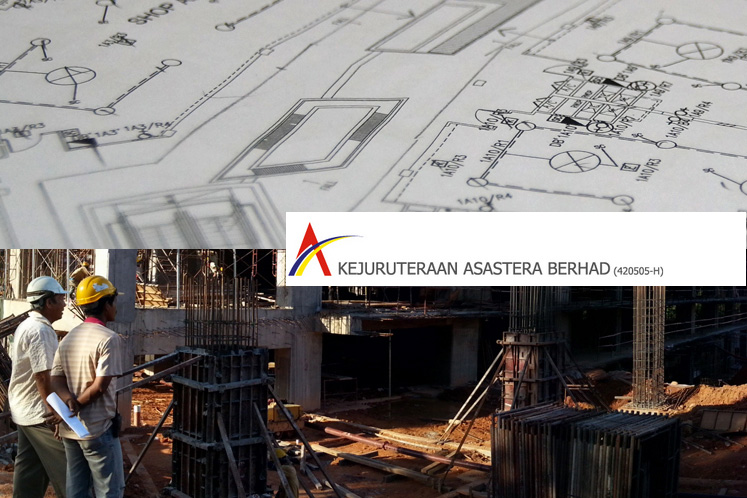 (This report has been updated to correct inaccuracies in the earlier version, and to provide more details on the legal actions) 
KUALA LUMPUR (July 13): Kejuruteraan Asastera Bhd (KAB) said an engineering technology group has filed a RM17.82 million counterclaim against the group and its subsidiary, KAB Technologies Sdn Bhd (KABT), in response to a suit filed by KABT.
"The defendants' counterclaim appears to be premised on a claim for passing off, breach of confidential information, breach of fiduciary duty, the abuse of process and conspiracy to injure," KAB said in a filing with Bursa Malaysia today, naming ICEE International Sdn Bhd and ICEE Energy Services Sdn Bhd and Prabodh Kumar Kantilal as the defendants.
KAB said it received a copy of the counterclaim along with an amended defence statement last Friday.
The group said the original suit was filed by KABT and KAB managing director Datuk Lai Keng Onn on May 28. They are seeking declarations that they are not liable for using ICEE's business information on KABT's website for a limited period of time, because the defendants had allegedly consented to the use of ICEE's business information.
In another filing today, KAB said KABT on June 26 sued ICEE International and ICEE Energy over alleged breach of material terms in work orders that it claims had caused KABT to suffer a loss.
Specifically, KABT is claiming from ICEE International RM15,132 in general damages and RM1.43 million in special damages for outstanding shortfall of work orders on Robinson Rama9 & Prachinburi.
The company is claiming against ICEE Energy RM12,418 in general damages and RM813,709 in special damages for outstanding shortfall of work orders on Pullman Hotel, Kuching.
Pertaining to the counterclaim, KAB said it intends to summarily strike out the action as the defendants had "improperly added KAB as a party", and that it views the sum claimed as being speculative and without credible basis.
Shares in KAB closed two sen or 1.82% lower at RM1.08, giving it a market capitalisation of RM1 billion. Year to date, the stock has gained by almost three times.