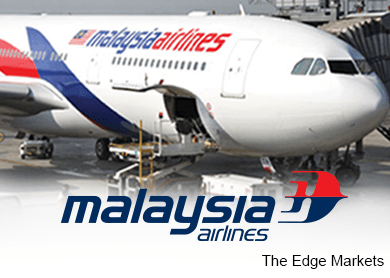 KUALA LUMPUR (Jan 14): Khazanah Nasional Bhd's managing director Tan Sri Azman Mokhtar thrashed some of the 34 "business proposals" it received on the restructuring of Malaysian Airline System Bhd (MAS), saying that some didn't have credible sources of funding.
When asked about his thoughts on Jentayu Danaraksa Sdn Bhd, Azman said Khazanah's RM6 billion, 12-point recovery plan was to restructure MAS as a whole. Thus, he reiterated what he said when revealing the plan last August: there is no intention to break up MAS's assets and sell them.
"No, Firefly (FlyFireFly Sdn Bhd) is not for sale. Penerbangan Malaysia Bhd (PMB) is not for sale. MAS Engineering (Malaysian Aerospace Engineering Sdn Bhd) is not for sale. Nothing is up for sale," he stated.
Jentayu Danaraksa, headed by former merchant banker Feriz Omar, recently came out claiming that it could help save the 6,000 MAS employees about to be sacked from the national carrier.
It sought to purchase 82 aircrafts, PMB, Firefly Sdn Bhd and MAS Engineering from MAS for RM8.75 billion.
However, reports surfaced that Khazanah cancelled its meeting with Jentayu, after the latter held several press conferences to talk about its plans for MAS. In the meetings with the press, Feriz said the company has secured funding from overseas, but didn't elaborate.
"We don't even know where the source of fund is. We believe in 'KYC' ('know your counterparty') when doing business," Azman said.
Azman added that Khazanah is committed to realising the 12-point restructuring plan, where it projects MAS -- under a new company (NewCo) named Malaysia Airlines Bhd (MAB) -- will be profitable in three to five years and halve its gearing level to around 1.2 times.
There are 34 business proposals related to MAS that Khazanah has received to date. However, the investment fund said it will only entertain the ones that complement the restructuring plan it laid out on Aug 29, 2014.