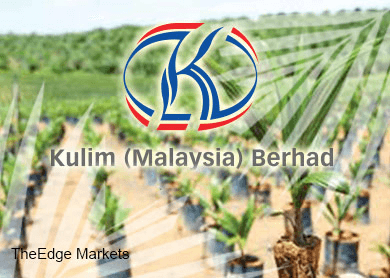 KUALA LUMPUR (Dec 10): Kulim (Malaysia) Bhd is buying a 60% equity interest in Indonesian oil and gas (O&G) player PT Citra Sarana Energy (CSE) for US$133.55 million (RM462.68 million) to strengthen its footprint in Indonesia's expanding O&G sector.
In a filing with Bursa Malaysia today, Kulim said its wholly-owned unit Kulim Energy Nusantara Sdn Bhd has entered into a conditional subscription and share purchase agreement with CSE for the proposed acquisition.
The deal comprises the purchase of 6,282 shares or 41.88% interest in CSE for US$64.15 million (RM222.25 million) and the subscription of 6,796 new shares representing 31.18% stake in the company, for US$69.40 million (RM240.43 million).
The shares will be acquired from the existing shareholders of CSE namely PT Wisesa Inspirasi Sumatera and PT Inti Energi Sejahtera.
CSE is currently involved in the exploration and development of an O&G field in South West Bukit Barisan Block, Central Sumatera, Indonesia.
"The purchase consideration for the proposals will be funded using internal funds," said Kulim, adding that the proceeds from the divestment of its 48.97%-subsidiary, New Britain Palm Oil Ltd (NBPOL), will be used to partly finance the acquisition.
The company said the acquisition is in line with its move to diversify its business activities, in reducing its reliance on the palm oil segment, while also expanding its involvement in the O&G sector, particularly into the niche upstream activities in Indonesia.
"Barring any unforeseen circumstances, the proposals are expected to be completed in the first half of 2015," said Kulim.
The stock closed 10 sen or 3.13% higher at RM3.30 today, bringing its market capitalisation to RM4.38 billion.