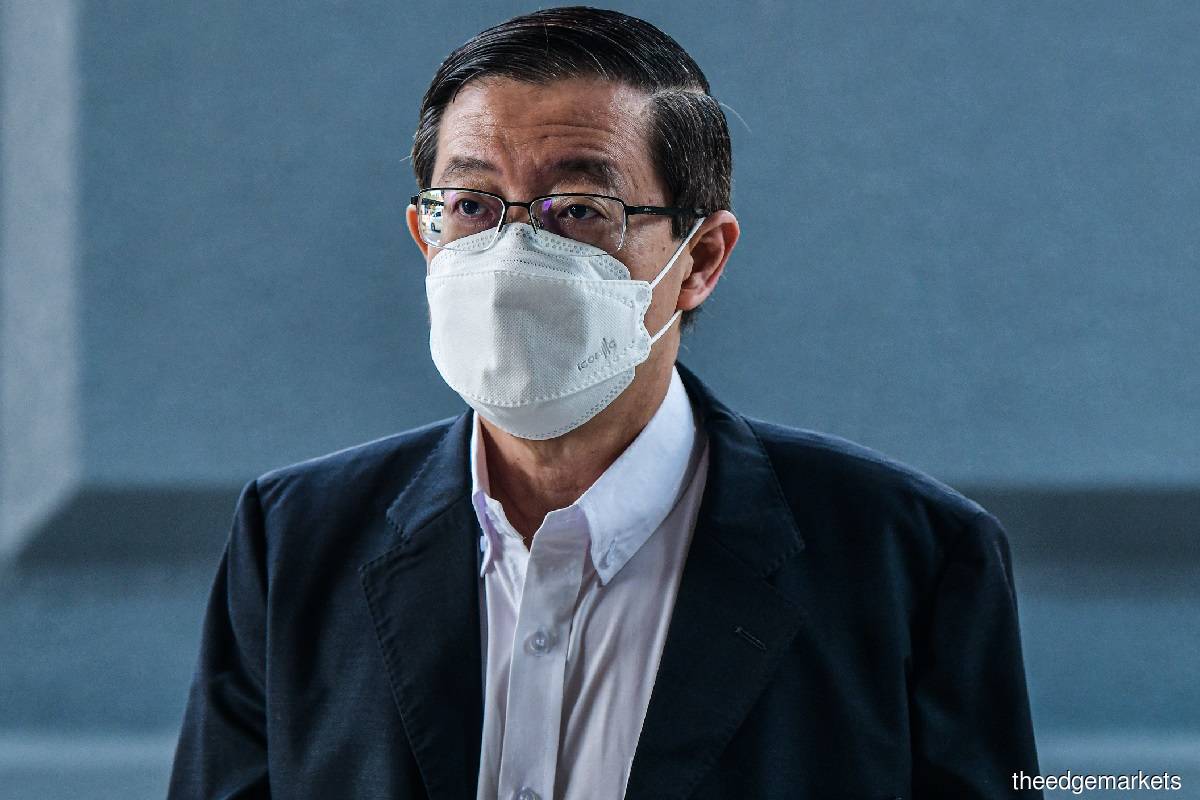 KUALA LUMPUR (June 23): Former Penang chief minister Lim Guan Eng smiled as he received a RM100,000 bribe from Consortium Zenith Construction Sdn Bhd (ZCSB) director Datuk Zarul Ahmad Mohd Zulkifli, the Sessions Court was told on Thursday (June 23).
Testifying in the undersea tunnel graft trial, Zarul said the cash payment was part of a deal he made with Lim in March 2011.
In December last year, Zarul alleged that Lim sometime in March 2011 solicited a 10% cut of the profit from the RM6.3 billion undersea tunnel project in return for helping Zarul's company — Consortium Zenith BUCG Sdn Bhd (CZBUCG) — secure the project.
On Thursday, Zarul, who is a director of CZBUCG, testified that he prepared an envelope filled with RM100,000 cash and gave it to Lim in August 2013.
"After a meeting held in Lim's office on the 28th floor of Komtar, I took out the envelope which contained the cash and gave it to Lim.
"I did not say how much cash was inside. I only mentioned 'This is for you, sir.'
"He took the envelope, which he was confident contained cash. He just smiled when he received the envelope," said Zarul.
He testified that he gave Lim RM100,000 as a "milestone payment" as part of their deal, as he noted that the preliminary agreement of the undersea tunnel project had already been inked at the time.
"This is why I gave the money to him as a sign of a milestone payment. The source of the RM100,000 was ZCSB. The RM100,000 cash was a part of the bribe money for the 10% [profit cut] requested by Lim," said Zarul.
He also testified that he gave Lim another RM100,000 in 2014, with the money this time coming from his company Vista Lestari Development Sdn Bhd.
He said prior to Chinese New Year in 2014, he visited Lim's office once again with another RM100,000.
"I again went to Lim's office on the 28th floor of Komtar. I brought RM100,000 cash which was placed in a white envelope.
"Lim received the white envelope containing the RM100,000 from me after I handed it to him. He did not ask what the content was and he also did not refuse it," said Zarul, adding that Lim looked "happy" on this occasion too.
Zarul went on to testify that while he was cognisant of his wrongdoing in giving Lim a 10% cut of the undersea tunnel project's profit, he felt indebted to Lim after the Penang government awarded CZBUCG the RM6.3 billion project.
"The award of the project by the Penang state government, of which Lim was the chief minister at the time, enhanced my prestige as a successful bumiputera businessman.
"Of course I know that making an agreement to give [a 10%] cut of the profit of a project [was] wrong, but I am sure anyone as lucky as me would feel indebted and want to repay the kindness of the person (Lim) that helped them," he said.
Lim has claimed trial to two counts of dishonestly misappropriating property in releasing two plots of state land — worth RM208.8 million — to Ewein Zenith and Zenith Urban Development Bhd.
The DAP chairman is also accused of soliciting a 10% cut in profit from the undersea tunnel project from Zarul at a hotel in Kuala Lumpur in 2011.
The trial before Sessions Court Judge Azura Alwi is set to continue on Friday.