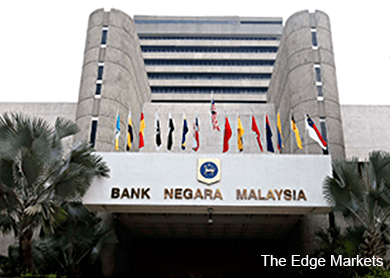 UPDATE: KUALA LUMPUR (Jan 16): Malaysia has "moved on" from using controls to manage capital flows, its central bank said on Friday, signalling it would not resort to such measures amid a falling currency and slowing economic growth.
"Extreme measures such as capital controls are for extreme periods. We are certainly not experiencing such extreme conditions," the central bank said.
The ringgit was Asia's weakest currency in 2014 and has also been the most under pressure in 2015, hit by Malaysia's dependence on foreign portfolio flows, budget pressures from falling oil revenues and concerns over indebted local companies.
Malaysia is able to absorb greater volatility as it has in the past few years liberalised its financial markets and enhanced its competitiveness, the central bank said.
"This is a marked contrast to the experience in the late 1990s," it added, responding to a Reuters query on whether capital controls — a measure Malaysia employed during the Asian crisis of the late 1990s to staunch capital outflows — were once again an option.
"We are now in a period when the economy has been on a steady growth path with a low level of unemployment for several years," the central bank said.
Malaysian Prime Minister Najib Razak may seek to revise the country's budget for 2015 in a statement next week, according to local media reports.