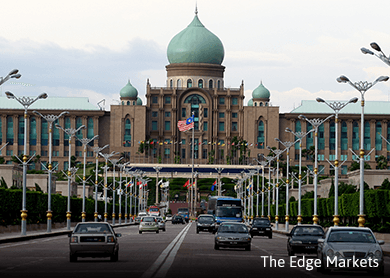 KUALA LUMPUR (Jan 20): Malaysia has increased its fiscal deficit target to 3.2 percent of gross domestic product for 2015 and cut its forecast for economic growth to adjust its budget after a sharp fall in earnings from oil and gas, Prime Minister Najib Razak announced on Tuesday.
The original budget, tabled in October, had targeted a reduction in the fiscal deficit to 3.0 percent this year, from 3.5 percent in 2014.
Najib, who is also finance minister, said the government now expects economic growth of between 4.5 to 5.5 percent, having earlier forecast 5.0 to 6.0 percent.
Najib said the revised budget would assume a global oil price of around $55 a barrel. The government had assumed a price of $100 a barrel last October, whereas the price of Brent crude has fallen by more than half to levels below $50.
The prime minister said Malaysia was not facing an economic crisis, but the government needed to adjust to the change in circumstances due to the fall in global oil prices.
"We are not in the crisis as in the years of 1997-1998, and 2009, where we needed to roll out stimulus packages," Najib said, referring to Asian Crisis in the late 1990s.
Malaysia's currency has depreciated by 10 percent against the dollar in the last four months, and its current account surplus has narrowed sharply, with foreign currency reserves falling to uncomfortable levels, given the country's short-debt position.
"The current account, God willing, will remain positive, and won't be in deficit," Najib said.
To trim the 2015 budget, Najib said operating expenditure would be cut by 5.5 billion ringgit ($1.53 billion), but development spending would remain unchanged at 48.5 billion ringgit.
Proposals to increase electricity tariffs would be delayed he said, and state-run firms would be encouraged to invest inside the country.
($1 = 3.5895 ringgit)