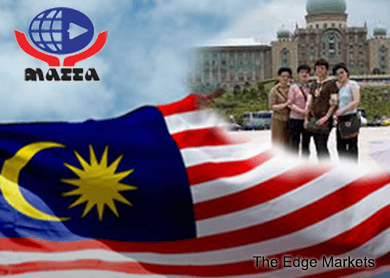 KUALA LUMPUR (Jan 21): Malaysia stands to lose several billions of ringgit in tourism revenue for failing to grant visa exemption for China tourists, said the Malaysian Association of Tour and Travel Agents (MATTA).
"MATTA had repeatedly pointed out the need for visa-free entry to attract more tourists, but sticking to our guns will only result in a loss of several billions of ringgit which is sorely needed to pump up our economy," MATTA president Hamzah Rahmat said in a statement today.
"Visa-fee free is no big deal and would be perceived as only a half-hearted gesture," he added.
The association believes that the country will lose some 540,000 China tourists for not granting visa exemption.
Hamzah also warned of reduced arrivals from China this year.
"We will probably get about 1.76 million China tourists this year instead of 2.3 million by allowing visa-free entry for 14 days.
"(That's because) paying for a visa is not the main issue as the amount is peanuts to most Chinese tourists who are the world's biggest spenders globally. What has deterred many to visit Malaysia was the hassle of having to apply and wait for a visa," he said.
He added that it is regrettable that Malaysia is only trying to play catch-up with other Asean countries that had earlier waived visa fees when the country should have seized the opportunity to grant visa exemptions.
"The Home Ministry may have cited security as the reason for not granting visa exemptions but the existing policy had not prevented over three million undocumented migrant workers in the country," he said.