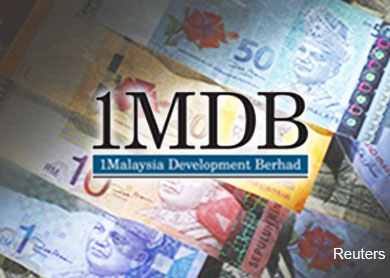 (Nov 14): Malaysia's 10-year bonds fell this week, with the yield rising the most since January, after Fitch Ratings warned of the implications of the sovereign wealth fund's debt on the nation's credit outlook.
The government said this week it isn't providing an explicit guarantee on $3 billion of bonds issued by 1Malaysia Development Bhd., meaning creditors don't have a direct claim on the authorities in the event of default. Fitch has "yet to become comfortable" Malaysia is as earnest about curbing "contingent liabilities" as it is in cutting the federal deficit, it said in a Nov. 12 statement. A 10-year sovereign bond sale yesterday drew the lowest demand in almost two months.
"The recent comment from Fitch highlighting their concern about contingent liabilities of the Malaysian government played a part" in the rise in bond yields this week, said Winson Phoon, a Kuala Lumpur-based fixed-income analyst at Maybank Investment Bank Bhd. "The poor bid-to-cover from yesterday's auction may mean that the 10-year benchmark will face continued pressure in the near term."
The yield on the 4.181 percent government notes due in 2024 rose eight basis points, or 0.08 percentage point, from Nov. 7 to a five-week high of 3.87 percent in Kuala Lumpur, data compiled by Bloomberg show. The rate was little changed today.
The government is providing only a letter of support to 1MDB, in which creditors would have to wait until its assets had been restructured in the event of a default, Deputy Finance Minister Ahmad Masla was quoted as saying in a Nov. 12 report by the Edge Financial Daily. The government would only step in when the assets aren't enough to cover liabilities, he said.
GDP Report
The ringgit closed lower after official data today showed gross domestic product rose 5.6 percent last quarter from a year earlier, matching the median forecast in a Bloomberg survey and slowing from a revised 6.5 percent pace in the previous three months. The current-account surplus narrowed to 7.6 billion ringgit ($2.3 billion) from 16 billion ringgit, missing the median forecast for an excess of 10.6 billion ringgit.
The ringgit dropped 0.2 percent to 3.3470 per dollar, according to data compiled by Bloomberg. The currency touched 3.3495 on Nov. 5, the lowest level since February. It was little changed from a week ago. One-month non-deliverable forwards fell 0.6 percent today to 3.3594 per dollar and were down 0.5 percent for the week.
The government sold 3.5 billion ringgit of 10-year bonds at a yield of 3.854 percent yesterday, according to central bank data. Demand exceeded the amount on offer by 1.56 times, the lowest bid-to-cover ratio since Sept. 19.
Fitch cut the outlook on Malaysia's A- credit rating to negative in July 2013, citing public finances as a key weakness. Southeast Asia's third-largest economy has run a fiscal deficit since 1998 and targets to reduce the shortfall to 3.5 percent of GDP this year from 3.9 percent in 2013.