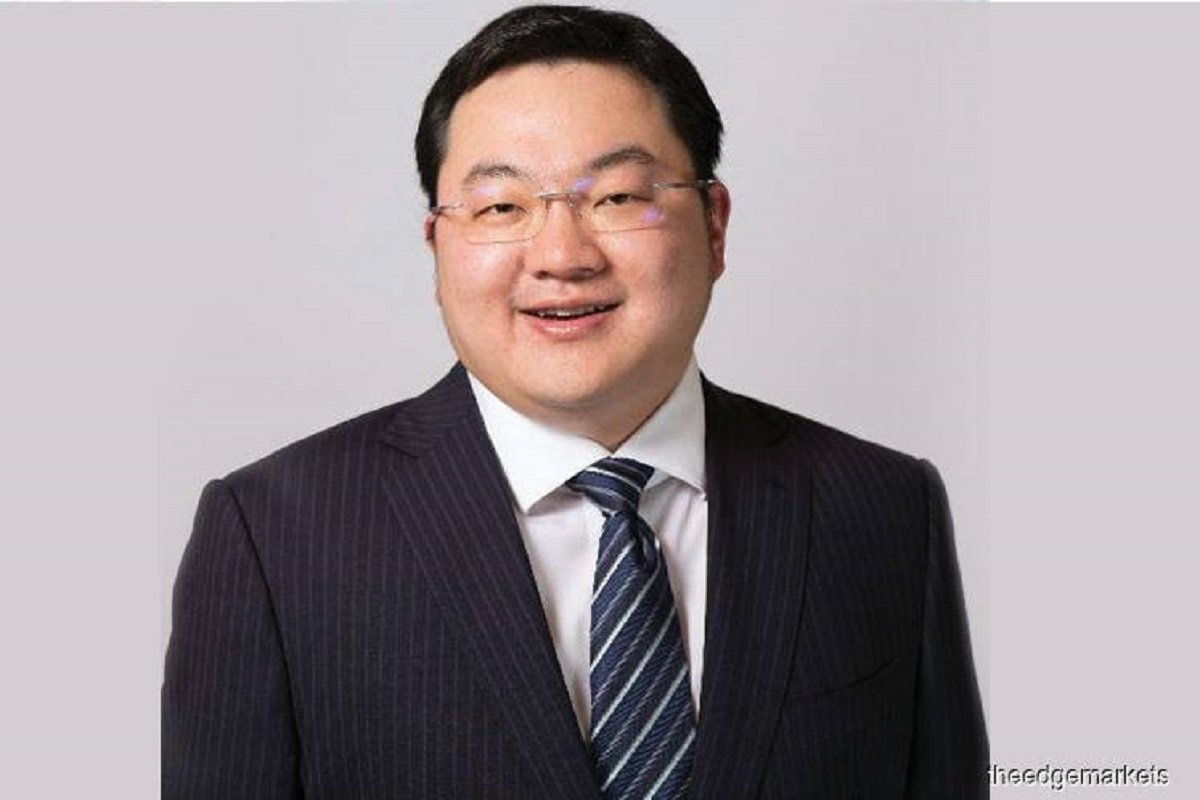 KUALA LUMPUR (July 6): The High Court has allowed an application from Messrs Valen & Oh to discharge themselves from representing fugitive businessman Low Taek Jho (Jho Low) and his father Tan Sri Larry Low Hock Peng in the US$3.78 billion suit filed against them by 1Malaysia Development Bhd (1MDB) and its subsidiaries.
Justice Hayatul Akmal Abdul Aziz allowed the law firm's application following an affidavit in support submitted by Messrs Valen & Oh, which claimed that it could not get instructions from US-based Kobre & Kim LLP, which represents Jho Low there.
It also claimed they could not obtain Jho Low's address from Kobre & Kim to serve the father-son duo the court documents related to the Mareva injunction or asset freeze order that had been imposed on their assets by the court here.
"Messrs Valen & Oh is successful in discharging themselves from representing Jho Low and Hock Peng," 1MDB counsel Siva Kumar Kanagasabai told theedgemarkets.com after the conclusion of online proceedings on Wednesday.
Likewise, M Puravalen from Messrs Valen & Oh confirmed the matter when contacted by theedgemarkets.com.
It remains to be seen what will happen next with the suit and the Mareva injunction that was imposed on the duo's assets following 1MDB's application last March.
Meanwhile, Justice Hayatul Akmal has fixed Aug 12 to hear a committal application against Jho Low and Hock Peng for not abiding by the Mareva injunction.
Messrs Valen & Oh was appointed to represent the father-son duo on Jan 5 this year, after 1MDB and its subsidiaries — 1MDB Energy Holdings Ltd, 1MDB Energy Ltd, 1MDB Energy (Langat) Ltd and Global Diversified Investment Co Ltd (formerly 1MDB Global Investments Ltd) — filed the suit against them.
However, after the plaintiffs managed to obtain the Mareva injunction from the court last March 15 that prohibited Jho Low and Hock Peng from disposing of or transferring or dissipating US$1.432 billion worth of funds or assets related to 1MDB, and for the duo to reveal details of their assets and whereabouts, Messrs Valen & Oh applied to be discharged.
In their application, Messrs Valen & Oh said the engagement of their services by Kobre & Kim LLP had been terminated. However, Justice Hayatul Akmal did not allow their application until they officially served the papers to discharge themselves to Jho Low and Hock Peng, and furnish the duo's address.
The US$1.432 billion worth of funds or assets is part of the US$3.78 billion that 1MDB is seeking to claim from Jho Low and his father, as well as Jho Low's mother Puan Sri Goh Gaik Ewe, his brother Taek Szen, his sister May Lin, and his right hand man Eric Tan Kim Loong, who have also been named in the suit that was filed in May last year.
Originally, 1MDB and its subsidiaries sought to claim US$1.4 billion from Jho Low, Hock Peng, May Lin and Tan. But its claim was amended two months later in July, when it included Jho Low's mother Goh and brother Taek Szen, for a revised total claim of US$3.78 billion against the six defendants.
Besides seeking the return of the funds, 1MDB and its subsidiaries are also seeking damages to be assessed by the court.
Of the US$3.78 billion being claimed by 1MDB, more than US$2.3 billion is said to have been received by Tan, US$3.5 million by May Lin and US$27.5 million by Taek Szen; there is also US$1.695 million worth of jewellery that is said to have gone to Goh.
Read also:
Jho Low terminates law firm representing him and dad in 1MDB suit
Mareva injunction imposed on Jho Low and his father to freeze US$1.432b