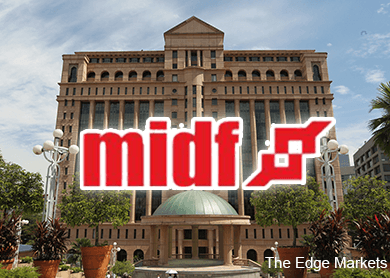 KUALA LUMPUR (Dec 11): MIDF Research has maintained its end-2015 target for the FBM KLCI of 1,970 and said with the end of the US Fed's bond purchase program, attention had now shifted towards its interest rate policy.
In its 2015 outlook released Thursday, MIDF Research said while the US Fed was done with quantitative easing, on the other hand, Japan's Bank Of Japan had just embarked on one while the European Central Bank was mulling to join the fray.
The research house said it was also circumspect of the situation in the oil market and does not expect it to stage any meaningful recovery in the short-term.
It said that as a resource-rich nation, the fate of Malaysia's equity market had always been intertwined with the prospect of the commodities market in general.
"Nonetheless, the current situation is not entirely adverse to Malaysia. The low energy price will be a boon to many industries, such as aviation, power generation and shipping.
"And after years with its back on the wall having to subsidize heavily the consumers and industries, the Government may finally get the breather in the management of its finance," it said.
The research house said the overall macro pictures both foreign and domestic were still largely positive hence it does not believe that the local market was at the cusp of a secular downturn.
"In fact, we believe recent market reaction may have unduly amplified the impact of prevailing crude oil price on the nation's economy.
"Our house view is that the price of Brent crude oil will average at between USD85-75 per barrel in 2015.
"Therefore, at those levels, the net impact on the nation's growth as well as inflation situation is arguably positive. Thus we reiterate our FBM KLCI 2015 year-end target of 1,970 points which is equivalent to 16.6x of next year earnings," it said.
STOCK
BETA
PRICE
4-Dec (RM)
TARGET
PRICE (RM)
% PRICE
RETURN
% DIV.
YIELD
% TOTAL
RETURN
MRCB
1.30
1.32
2.59
96.2%
1.1%
97.3%
MBM Resources
0.69
2.75
4.80
74.5%
2.9%
77.5%
Dayang
1.86
2.52
4.37
73.4%
4.0%
77.4%
SapuraKencana
1.65
2.52
3.70
46.8%
1.4%
48.2%
AirAsia
1.34
2.76
3.70
34.1%
2.2%
36.2%
Globetronics
1.20
4.37
5.45
24.7%
4.8%
29.5%
Genting Plant
1.16
9.96
12.65
27.0%
0.8%
27.8%
Top Glove
0.79
4.75
5.70
20.0%
3.6%
23.6%
Hong Leong Bank
0.69
13.92
16.30
17.1%
2.8%
19.9%
Gamuda
1.34
4.95
5.28 *
6.7%
2.8%
9.5%
Note: * under review for potential upward revision in target price
Source: Bloomberg, MIDFR