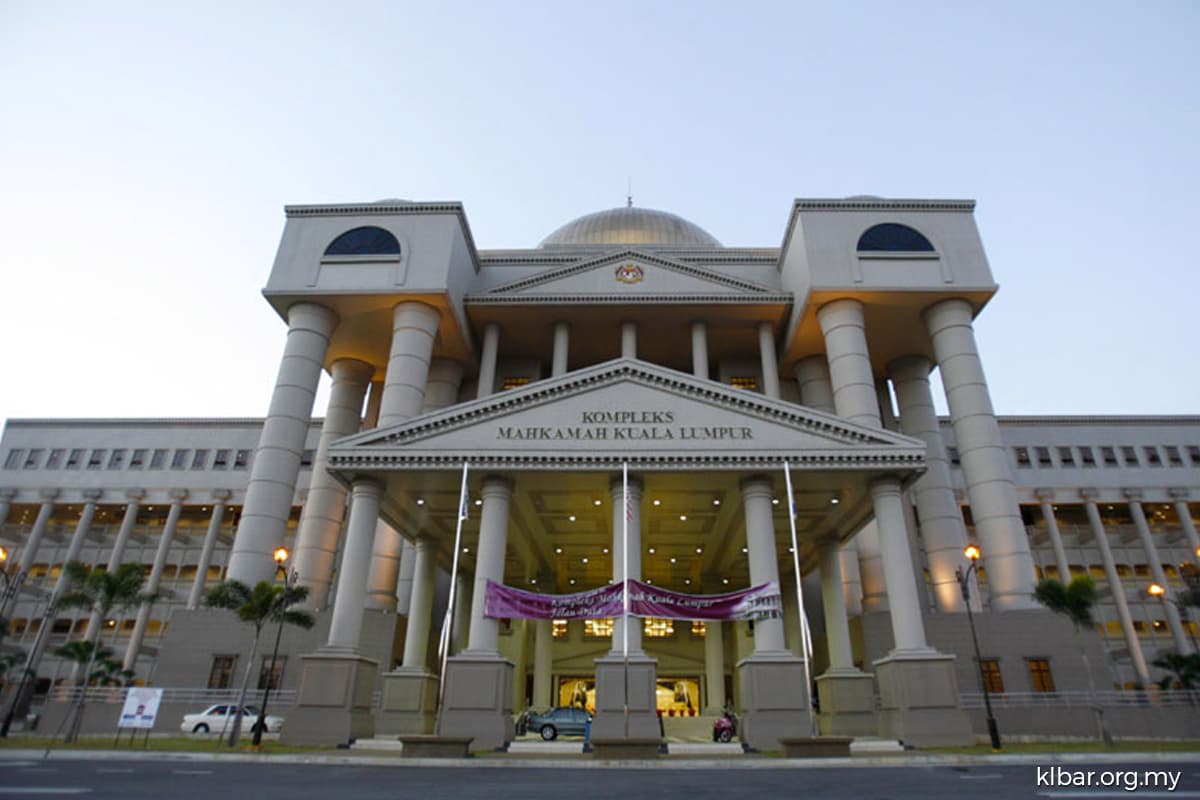 KUALA LUMPUR (Sept 21): The funds in the escrow account at the heart of the prosecution's application to bar PetroSaudi International Ltd (PSI) chief executive officer Tarek Obaid and others from accessing are "clean monies" not traceable to 1Malaysia Development Bhd (1MDB), the High Court heard on Wednesday (Sept 21).
Counsel Alex Tan said this, adding that the funds in the account were from an arbitration award that Venezuela's state-owned entity Petroleos de Venezuela SA (PDVSA) was ordered to pay PetroSaudi Oil Services Ltd's (PSOSL) subsidiary PetroSaudi Oil Services (Venezuela) Ltd for an oil exploration contract.
"The monies in the escrow account are clean monies. No 1MDB monies can be traceable to the monies in the escrow account," he said.
PDVSA and PetroSaudi Oil Services (Venezuela) were engaged in an arbitration proceeding in relation to sums under a drilling contract.
An arbitration tribunal had ordered PDVSA to deposit US$500 million in an escrow account with UK-based law firm Clyde & Co LLP pending the final award.  
Tan argued that PetroSaudi Oil Services (Venezuela) was the legal and beneficial owner of the funds in the account.
In its application, the prosecution is seeking a prohibition order concerning funds of US$340 million related to PSI. It is also seeking unspecified sums that were deposited under an intermediate account name, Temple Fiduciary, at Barclays Bank in the UK.
Besides Tarek, the other respondents in the application are PSI, PetroSaudi Oil Services (Venezuela), Clyde & Co and Temple Fiduciary Services Ltd.
The application was filed under Section 53 of the Anti-Money Laundering, Anti-Terrorism Financing and Proceeds of Unlawful Activities Act. The Section deals with a prohibition order in dealing with properties outside Malaysia.
Tan was representing PSI, PetroSaudi Oil Services (Venezuela) and Temple Fiduciary Services, while Tarek was represented by former solicitor-general II Datuk Mohd Yusof Zainal Abiden. Clyde & Co was not represented.
'No evidence or allegation that Tarek used PetroSaudi Oil Services (Venezuela) to conceal an offence'
The drilling contract concerned the drill ship Saturn. Tan argued that the Saturn was purchased by a Singapore firm, and then hired by a company in the Netherlands, and ultimately hired by PetroSaudi Oil Services (Venezuela) for oil exploration.
"This was actually in accord with standard industry practice for tax purposes. There is no evidence offered to rebut this contention," he said.
He added that PetroSaudi Oil Services (Venezuela)'s business is "operating the drill ships and not owning them".
The prosecution argued on Tuesday that the US$185 million pumped by PSI into PSOSL came from joint-venture company 1MDB-PetroSaudi.
That money was used, among others, to purchase another drill ship, Discoverer, in January 2010. The prosecution had also argued that the Discoverer earned revenues leading PSOSL to acquire a second drill ship, the Songa Saturn, in October 2010. They contend that part of the US$185 million was used to fund the purchase of the Saturn.
Tan also argued that there was no evidence or allegation that Tarek had used PetroSaudi Oil Services (Venezuela) for any illegal purposes or to conceal an offence.
Reliance on DOJ reports 'hearsay'
Earlier on Wednesday, Yusof argued that some of the documents were not admissible in Malaysian Anti-Corruption Commission investigating officer (IO) Mohd Afiq Abdul Aziz's affidavit of support
The IO had cited multiple US Department of Justice (DOJ) reports — concerning alleged fraud and money laundering in 1MDB — and former 1MDB CEO Datuk Shahrol Azral Ibrahim Halmi's witness statement in the ongoing 1MDB-Tanore trial.
In that trial, former premier Datuk Seri Najib Razak is charged with four counts of abuse of power in enriching himself with RM2.3 billion of 1MDB funds, and 21 counts of money laundering of the same amount.
The IO's affidavit was relied on extensively for the prosecution's application.
Highlighting the DOJ reports, Yusof argued that the IO's allegations were "based on another set of allegations".
He also argued that the IO's averments based on the DOJ's allegations without proper documentation could be deemed as "bare allegations".
"For the IO to rely on this without the benefit of all the documents in the possession of FBI agents, it becomes a bare allegation," he argued.
As for Shahrol's statement, he contended that the former 1MDB CEO did not file an affidavit in this case, and therefore the respondents may not be able to challenge the allegations made.
"The problem we are facing is that if Shahrol filed an affidavit [in this case], we can cross-examine him. Since it was referred to in the IO's affidavit, then how do we challenge it?" he questioned.
He argued that this is among the grounds that the prosecution's application ought to be dismissed.
The application comes after Malaysia levelled charges in February 2020 against Tarek, PSI director Patrick Mahony, and fugitive businessman Low Taek Jho (Jho Low) for engaging in a criminal conspiracy involving Najib and 1MDB.
According to the charge sheet, the criminal conspiracy involved the commission of an offence by Najib using his position as the then prime minister, finance minister and 1MDB advisory board chairman to seek gratification for himself involving a monetary sum of RM60.63 million.
In September 2020, the DOJ filed a forfeiture application to seek US$300 million in additional assets allegedly associated with the multibillion-dollar 1MDB scandal, which it had traced to the escrow account in the UK.
The DOJ claimed that the funds in the account are traceable to a line of credit extended by PDVSA to PSOSL in relation to the use of the two drill ships that PSI acquired with fraudulent funds obtained from 1MDB.
It was reported that PSI is contesting the DOJ's forfeiture claim.
Proceedings before High Court judge Datuk Ahmad Shahrir Mohd Salleh continue on Thursday (Sept 22).
Read also:
US$185m pumped into PSOSL came from 1MDB, says prosecution
Prosecution: Tarek Obaid alone caused US$180m to be transferred from 1MDB into escrow account
Malaysia's forfeiture suit against Tarek and PSI is the country's first internationally
Jho Low, Tarek Obaid, Patrick Mahony charged with criminal conspiracy, embezzlement of 1MDB funds