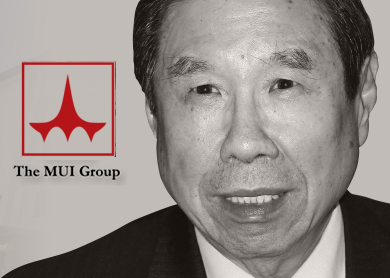 KUALA LUMPUR (Nov 25): Malayan United Industries Bhd (MUI) announced to the stock exchange that it is currently engaged in "serious discussions" with a potential party, to explore the possibilities of disposing certain substantial assets, in order to realise their value.
In a filing with Bursa Malaysia, it said it will make full disclosure of the transaction, once the discussions are completed and an agreement has been entered into.  
"The company wishes to remind its shareholders that there is no certainty as to the outcome of the discussions," said MUI, in which tycoon Tan Sri Khoo Kay Peng controls 47.67% shareholding.
The asset-ladden group also released its third quarter earnings this evening. MUI reported a net loss of RM2.31 million in the third quarter ended Sept 30 (3Q14), compared to a net profit of RM15.9 million in the previous corresponding quarter.
Revenue for the quarter fell 7.5% to RM150.76 million, from RM163 million in 3Q13.
MUI noted the net profit in the previous corresponding period being boosted by gains on disposal of a leasehold property and other investments of RM21.5 million and RM346,000 respectively, had resulted in a positive RM20.5 million recorded under the group's "exceptional items" in its profit and loss statement, thus boosting its bottom line.  
However, in 3Q14, MUI recorded exceptional loss of RM7 million, due to a RM3.8 million foreign exchange loss and RM3.2 million loss in provisions for legal claim.  
Meanwhile, finance costs accorded in the quarter stood at RM12.02 million, similar to its operating profit of RM12.02 million.
For the nine months ended Sept 30, 2014, MUI reported a net loss of RM3.1 million, compared to a net profit of RM17.3 million in the previous corresponding period. Revenue came in lower at RM441.2 million, compared with RM470.2 million.
MUI has operating segments in retailing, hotels, food and confectionery, financial services and property.
The retailing and hotels segments are its main revenue and earnings contributor, accounting for 53.1% and 30.9% of group revenue in the 9M14 respectively. It owns and operates nine hotels and two restaurants in the UK and two hotels in Malaysia, most of which operate under the "Corus" brand.  
MUI said its retail division in Malaysia, Metrojaya, recorded lower revenue and profit before tax (PBT) in the 9M14, due to weaker performances in departmental stores and certain specialty stores.  
Its hotel operations in Malaysia recorded a marginal increase in revenue; but PBT was lower, due to higher expenses incurred. Its hotel operations in the UK however, recorded higher in both revenue and PBT, due to higher occupancy rate.
MUI's food and confectionery, as well as property division, recorded lower PBT during the period.